Louis Armstrong – The Ultimate Collection (2000)
Louis Armstrong's unique artistry is documented for posterity by his legacy of marvellous recordings in this release from Verve, The Ultimate Collection.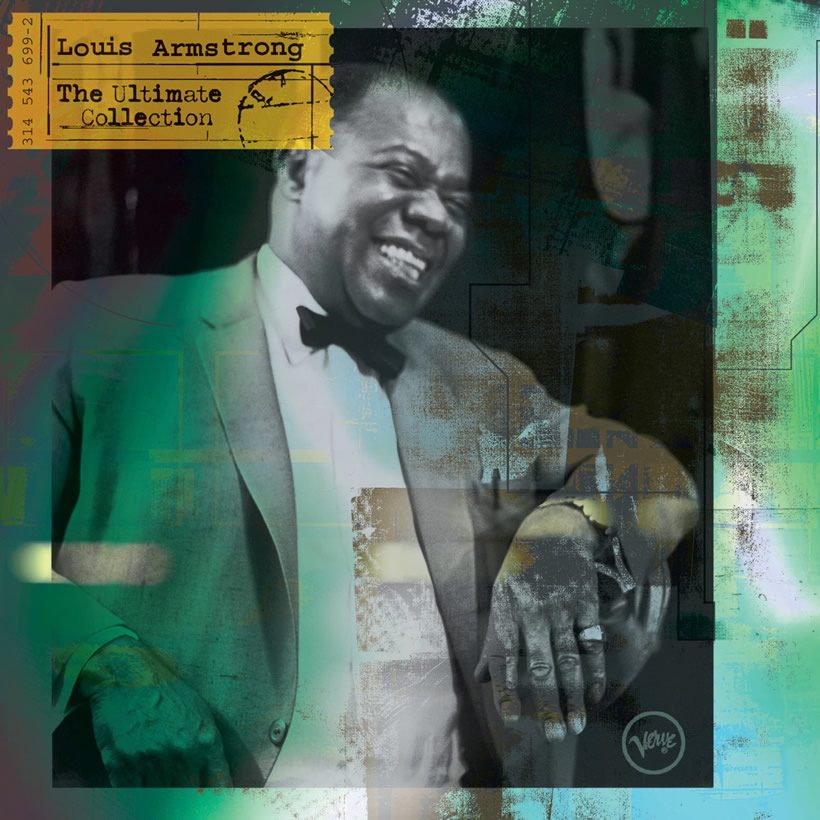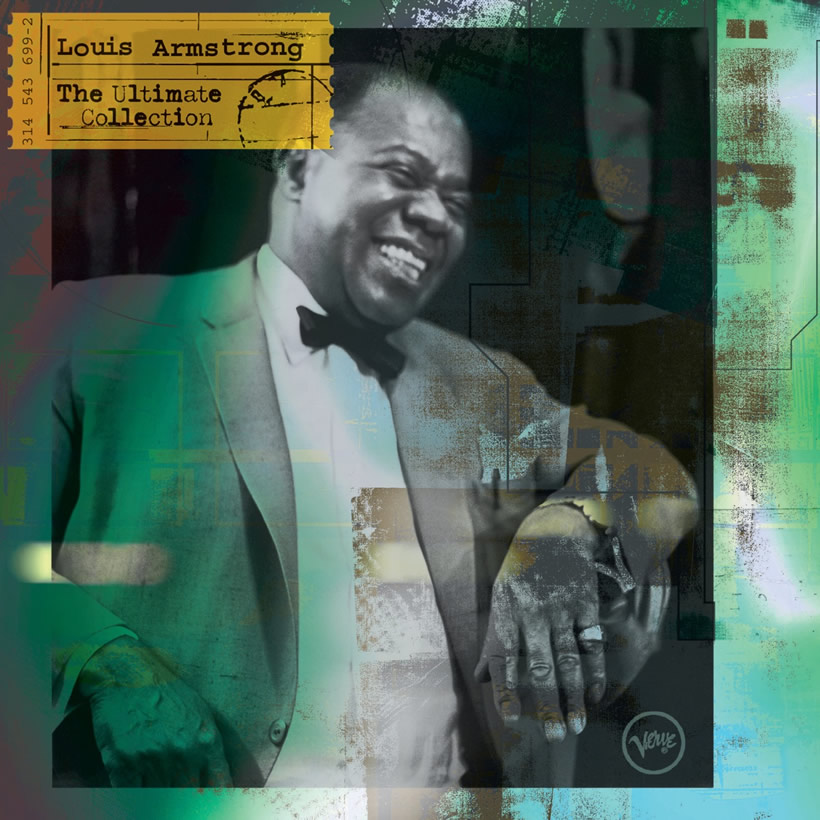 Fortunately, for music lovers, Louis Armstrong's unique artistry is documented for posterity by his legacy of marvellous recordings. One excellent gathering of his songs is the triple-disc release from Verve, The Ultimate Collection.
Disc One starts in 1924, with Armstrong working in Fletcher Henderson's Band, and moves into the 30s, a period when his playing revolutionised jazz improvisation. Though Armstrong is featured with various orchestras, including Erskine Tate and Jimmy Dorsey, his work with small ensembles is well represented, including the track 'I'm Goin' Huntin'', recorded with a quartet that includes Johnny Dodds on clarinet and Jimmy Bertrand on washboard and woodblocks. There are also crowd-pleasing tracks, such as 'Pennies From Heaven', featuring Bing Crosby and Frances Langford.
Across three discs, the collection captures the creative majesty of Armstrong's playing and phrasing through songs such as 'West End Blues', and the way he encompasses solos with sublime emotional and technical range. Disc Two features more of his big-band work, and Dexter Gordon pops up on the 1944 track 'Groovin''. There are also plenty of fine tracks by the All Stars, featuring regular collaborator Jack Teagarden, along with many notable duets, including his meeting with Billie Holliday on 'You Can't Lose A Broken Heart' (with wonderful backing from Sy Oliver's Orchestra). There is also an exuberant duet with Louis Jordan on 'You Rascal You'.
Armstrong regularly took time out to record perennial favourites such as 'Blueberry Hill', and these choices are also represented in the collection, along with the chart successes of 'Hello Dolly' and 'What A Wonderful World'. The final disc, which features Ella Fitzgerald and Oscar Peterson, takes Armstrong's story to 1968 and his updated version of 'Dream A Little Dream Of Me'.
Though chronicling the career of someone as important as Armstrong across just three discs is virtually impossible, this Ultimate Collection highlights the amazing breadth of his work.
The Ultimate Collection Track Listing:
Disc One
1. Copenhagen 3:00
2. Shanghai Shuffle 2:50
3. Stomp Off, Let's Go 2:55
4. Drop That Sack 2:49
5. Melancholy 3:08
6. I'm Goin' Huntin' 2:56
7. I'm In The Mood For Love 3:12
9. On Treasure Island 3:06
10. Thanks A Million 2:39
11. Ev'ntide 2:53
12. Dippermouth Blues 2:46
13. Swing That Music 2:51
14. Pennies From Heaven 4:22
15. On The Sunny Side Of The Street 2:58
16. Once In A While 3:11
17. In The Shade Of The Old Apple Tree 2:20
18. Jubilee 2:39
19. When The Saints Go Marching In 2:45
20. Shadrack 2:35
21. Ain't Misbehavin 2:56
22. Jeepers Creepers 2:38
Disc Two
1. Rockin' Chair 3:16
2. West End Blues 3:11
3. Savoy Blues 3:13
4. Hear Me Talkin' To Ya 3:06
5. I'm Confessin' 3:15
6. You're A Lucky Guy 3:18
7. Wolverine Blues 3:19
8. Sweethearts On Parade 2:51
9. Perdido Street Blues 3:07
10. 2:19 Blues 2:53
11. Coal Cart Blues 2:58
12. Groovin' 2:53
13. Royal Garden Blues 5:03
14. Mahogany Hall Stomp 3:54
15. Blueberry Hill 2:53
16. You Can't Lose A Broken Heart 3:15
17. My Bucket's Got A Hole In It 3:44
18. Panama 5:05
19. New Orleans Function Flee As A Bird / Oh, Didn't He Ramble 6:46
20. You Rascal, You 3:07
21. My Monday Date 6:29
Disc Three
1. A Kiss To Build A Dream On 3:04
2. It's All In The Game 3:24
3. Someday You'll Be Sorry 3:08
4. Basin Street Blues 5:56
5. When It's Sleepy Time Down South 3:22
6. I Can't Give You Anything But Love 4:23
7. Weary Blues 3:04
8. Wild Man Blues 4:01
9. Dippermouth Blues 3:19
10. Dear Old Southland 4:14
11. Stompin' At The Savoy 5:16
12. I Gotta Right To Sing The Blues3:59
13. Sweet Lorraine 5:14
14. Hello, Dolly 2:27
15. What A Wonderful World 2:23
16. Cabaret 2:50
17. Dream A Little Dream Of Me 3:17
Album Credits:
Recorded: Various
Label: Verve
Louis Armstrong: Discover The Stories Behind The Albums...
Format:
UK English