Macca's Back On Vinyl, And Scaling Charts With Kanye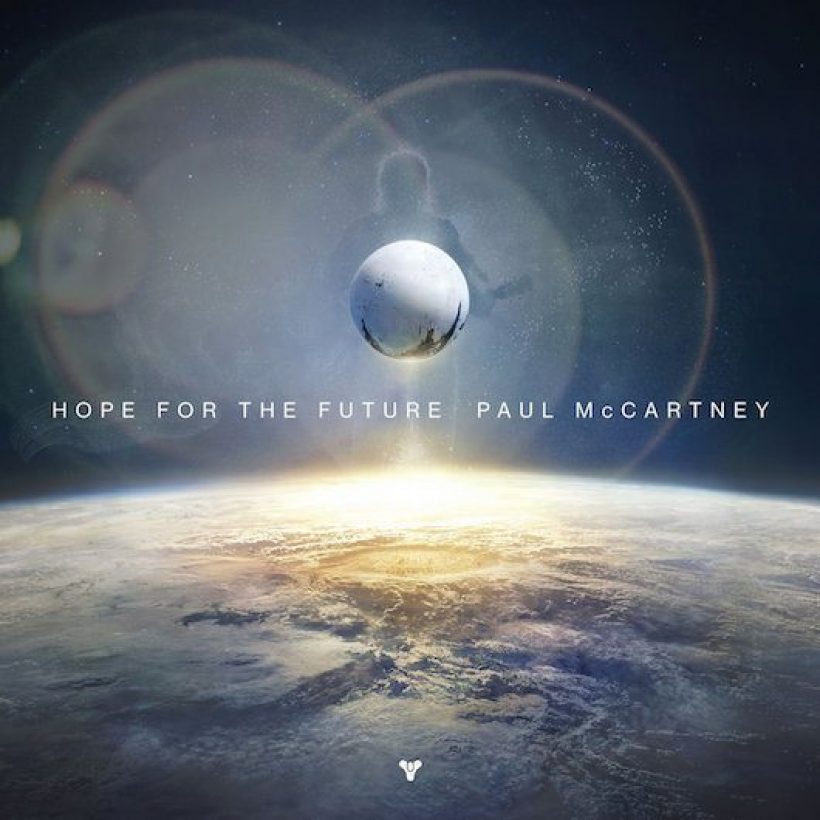 Paul McCartney's single 'Hope For The Future,' which he wrote for the video game 'Destiny,' is now available in the format via which he first became famous — vinyl. The track, produced by Giles Martin, son of longtime Beatles producer George, is out as a high-quality, 180-gram, 12-inch disc at Amazon here, but don't delay, because they're going fast.
Recorded between Paul's Hog Hill Mill studio in Sussex, Avatar Studios in New York, Abbey Road Studios and Air Studios in London, 'Hope' was mixed by Mark 'Spike' Stent. It was the first time McCartney had written a song custom-made for a video game.
The 12-inch disc features the main mix along with four other versions: the 'Thrash' and Mirwais mixes on the A-side, and the 'Beatsession' and 'Jaded' mixed on the B-side.
Meanwhile 'Only One,' the current single by rap superstar Kanye West, on which Paul plays organ and sings some backing vocals on it, is taking the former Beatle higher than he's been on certain charts for years in the UK and US. On this week's UK singles survey, it climbs 35-28, Paul's highest ranking since 'Dance Tonight' reached No. 26 in 2007.
In America, the track, digitally released on January 1, has extended Paul's span of top 40 hits beyond 50 years. It debuted at No. 35 on the Billboard Hot 100 last week, selling 125,000 downloads in just a few days, according to Nielsen Music, and entered Digital Songs at No. 10. Remarkably, it's McCartney's first time in the top 40 of the Hot 100 for more than 25 years, since 'My Brave Face' reached No. 25 in 1989.
'Only One' also opened on the Hot R&B/Hip-Hop Songs chart at No. 11, although that's not Paul's first time on the soul chart. Three 1980s singles also made the grade. 'Ebony & Ivory' with Stevie Wonder and then 'The Girl Is Mine' and 'Say Say Say,' both with Michael Jackson.
Format:
UK English