Chuck Berry, Rock'n'Roll Innovator And True Legend, Dies Aged 90
One of the founding fathers of rock'n'roll died on March 18, 2017 in Missouri, at the age of 90.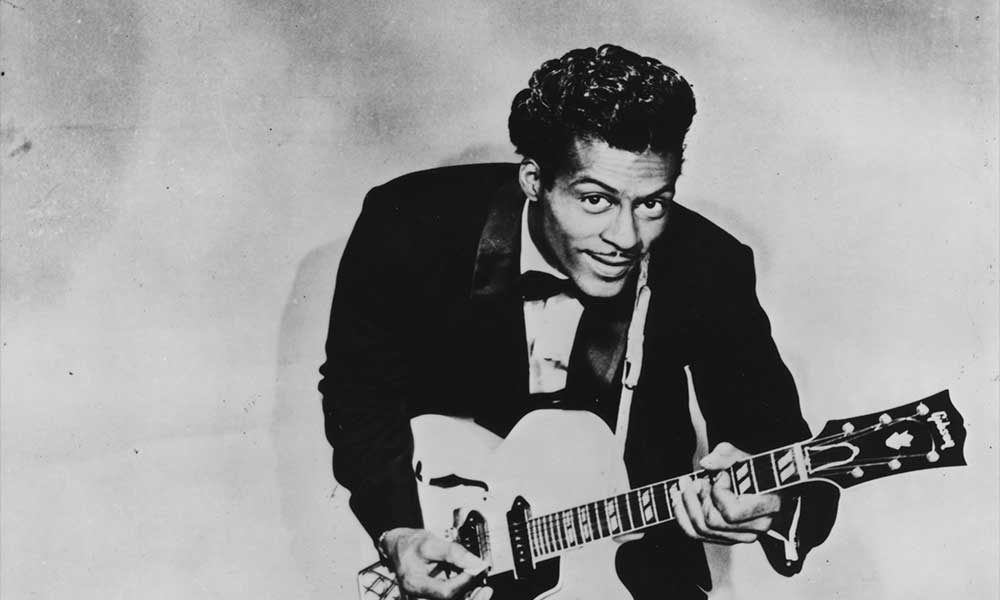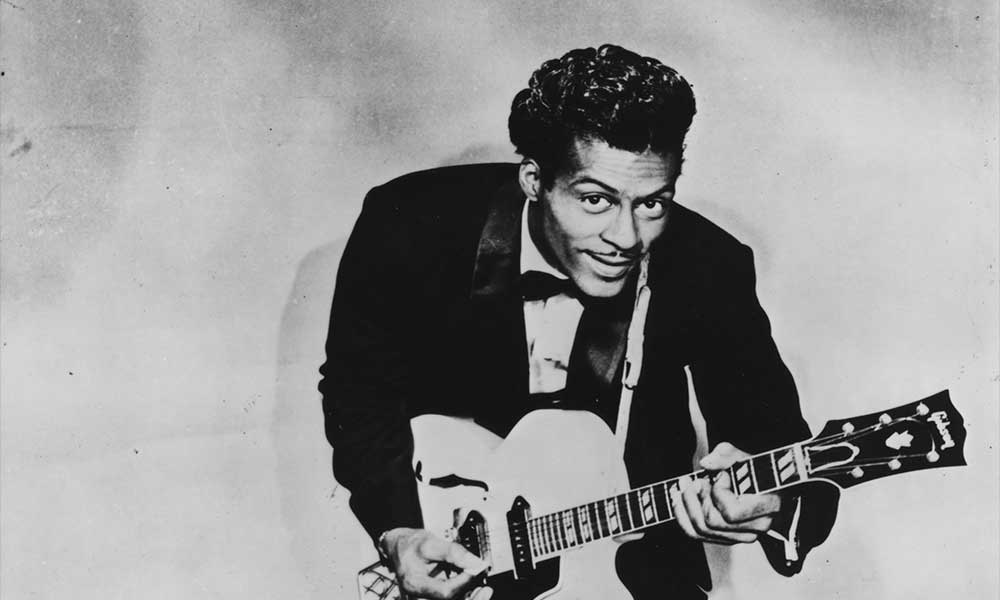 The world of music lost one of its true originals, with the sad confirmation that Chuck Berry, one of the founding fathers of rock'n'roll, died on March 18, 2017 in Missouri, at the age of 90.
The St. Charles County Police Department had answered a call about an unresponsive man at 12.40pm local time. A statement on Facebook said: "The St. Charles County Police Department sadly confirms the death of Charles Edward Anderson Berry Sr., better known as legendary musician Chuck Berry." Berry was on the point of releasing Chuck, his first new studio album since 1979's Rock It. It was dedicated it to his wife of 68 years, Themetta "Toddy" Berry.
Born in St Louis, Missouri in 1926, Chuck was introduced to Chess Records co-founder Leonard Chess by Muddy Waters. Berry was almost 29 years of age when he made his national and international breakthrough on Chess in 1955 with "Maybellene." Later added to the Grammy and Rock and Roll Halls of Fame, the song was the first in a series of brilliantly creative, perfectly formed and often wittily observed vignettes reflecting the lives of the newly-termed teenager.
In 1955 and 1956 alone, Berry released such timeless songs as "Roll Over Beethoven," "Thirty Days," "Brown Eyed Handsome Man," and "Too Much Monkey Business." All those and many subsequent releases, always with his hugely influential and utterly distinctive guitar playing and usually with the piano accompaniment of Johnnie Johnson, became part of the very fabric of rock'n'roll.
No Particular Place To Go
Berry's scorecard of hits didn't come close to reflecting the inspiration he provided for countless future stars, from The Beatles to the Rolling Stones and every other beat group worth their salt. But he reached the US Top 10 again with "School Day" and "Rock & Roll Music" in 1957, "Sweet Little Sixteen" and "Johnny B. Goode" (1958), and "No Particular Place To Go." His biggest hit, perversely, came with a novelty number, when "My Ding-A-Ling" reached No. 1 in the US, UK and elsewhere in 1972.
Berry's significance as a muse for the young stars that followed him was acknowledged when The Beatles covered "Roll Over Beethoven" on their second UK album With The Beatles and Rock & Roll Music on their fourth, Beatles For Sale. The Stones, for their part, did "Come On" as their first single and remade "Carol" on their debut LP. "You Can't Catch Me" was on their second and "Talkin' 'Bout You" on their third, among other covers.
'Pure, effortless swing'
Other artists among the thousands who had hits with their recordings of Berry's work included Buddy Holly with "Brown Eyed Handsome Man," Elvis Presley with "Promised Land" and everyone from the Dave Clark 5 ("Reelin' and Rockin'") to Linda Ronstadt ("Back In The USA").
"The beautiful thing about Chuck Berry's playing," wrote Keith Richards in his autobiography Life, "was it had such an effortless swing. None of this sweating and grinding away and grimacing, just pure, effortless swing, like a lion." His immense contribution was further summed up by John Lennon, when he said in 1972: "If you had to give rock'n'roll another name, you might call it Chuck Berry."
Listen to the best of Chuck Berry on Apple Music and Spotify.
Format:
UK English