Kanye West Drops Visual For 'Donda' Track '24'
'West is still one of the most influential pop stars of the century,' writes the New York Times.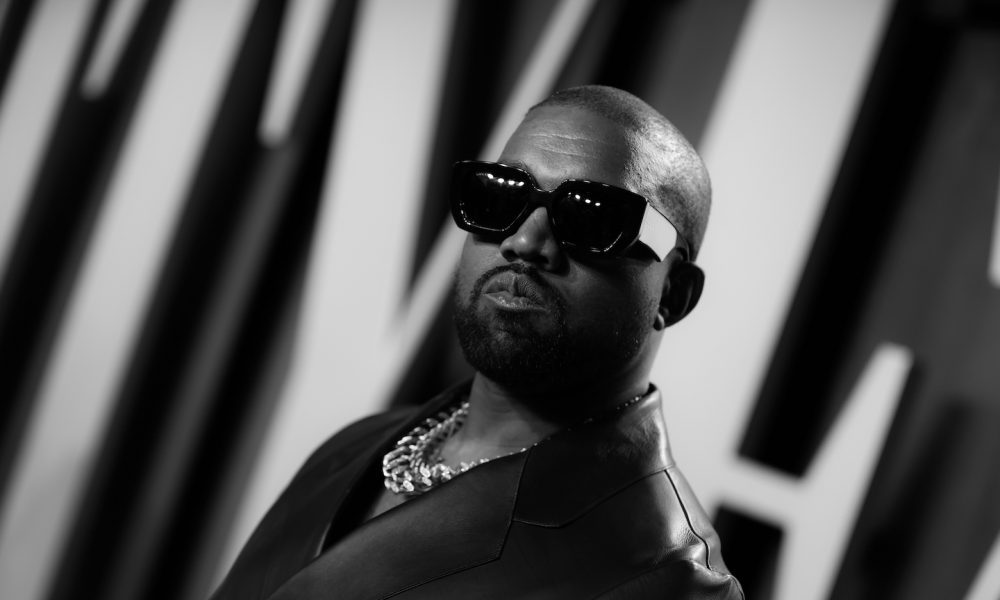 Kanye West has released the visual for "24," one of the many standout cuts from Donda. The video features religious imagery and concert footage filtered through a cropped frame.
"24" is the latest visual from Donda. On September 2, Kanye West shared the intense music video for the album cut "Come To Life."
Kanye West - 24 (Official Video)
The "Come To Life" music video stars West and features appearances from Kim Kardashian, as well. In the visual, the rapper's vocals pour over the view of a replica of his childhood home before flashing to West sitting alone in a room before the entire setting goes ablaze, himself included. At another moment, a veiled Kardashian moves slowly across an intricately designed floor juxtaposed with other attendees moving in the opposite direction draped in black robes.
The footage used to create the "Come To Life" visual was captured at West's third album listening party, "Kanye West Presents: The DONDA Album Experience," held at Chicago's Soldier Field on August 26. Looking closely in the background during certain moments of the visual, viewers can glimpse the flashing camera lights of the packed stadium audience as they witnessed the rapper's creative process developing in real-time.
Last week, as some of the biggest names in music duked it out for chart supremacy, Kanye West's tenth studio album Donda landed at No.1 on the Official UK Albums Chart.
Following the album's digital-only release on August 29, Donda took the top spot with 20,000 chart sales. 91 percent of its week, one total is streaming equivalent sales, with the remaining 9 percent being downloads. In total, Donda secured 33.4 million streams across its 27 tracks.
Donda – named after Kanye's late mother –is now his third UK No.1 record, following 2007's Graduation and 2013's Yeezus.
The record also topped Australia's ARIA charts at No.1 and more than half the album's 27 tracks have landed on the ARIA Singles Chart.
Donda arrived amidst a headline-grabbing album rollout, that included many high-profile (and some controversial) guests.
"West is still one of the most influential pop stars of the century, but multidisciplinary spectacle is more his goal than music now, and he isn't the star of his own 10th album," writes the New York Times.