Kanye West Shares Intense Music Video For 'Donda' Track 'Come To Life'
The visual stars West himself as well as Kim Kardashian.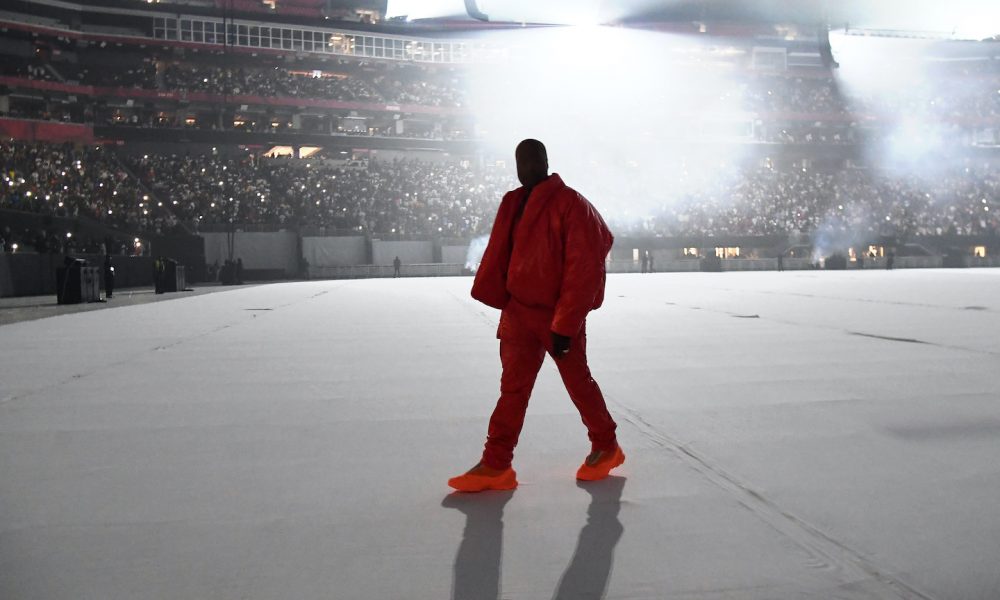 Continuing the unconventional launch of his long-awaited and recently released tenth studio album DONDA, Kanye West has shared the intense music video for the album cut "Come To Life."
The "Come To Life" music video stars West and features appearances from Kim Kardashian, as well. In the visual, the rapper's vocals pour over the view of a replica of his childhood home before flashing to West sitting alone in a room before the entire setting goes ablaze, himself included. At another moment, a veiled Kardashian moves slowly across an intricately designed floor juxtaposed with other attendees moving in the opposite direction draped in black robes.
Kanye West - Come to Life (Official Video)
The footage used to create the "Come To Life" visual was captured at West's third album listening party, "Kanye West Presents: The DONDA Album Experience," held at Chicago's Soldier Field on August 26. Looking closely in the background during certain moments of the visual, viewers can glimpse the flashing camera lights of the packed stadium audience as they witnessed the rapper's creative process developing in real-time.
It was a fitting setting to film the visual and feature West's childhood home given the event was held in his hometown, whereas the other two listening events held in July and earlier in August took place in Atlanta at the Mercedes-Benz Stadium.
Since its surprise release on Sunday, August 29, DONDA has broken multiple streaming records. Just days after its release, the album reached No.1 on Apple Music in 152 countries, becoming the first album in the streaming platform's history to do so. For reference, Apple Music is available in 167 countries.
Coming in at 27-tracks and a 109-minute run time, Donda is a feature-packed listening event. The project features appearances from DaBaby, Marilyn Manson, Chris Brown, Lil Durk, Vory, Lil Yachty, Favio Foreign, Playboi Carti, Syleena Johnson, Travis Scott, Baby Keem, West's Sunday Service Choir, Jay Electronica, and more.