Kanye West Tops Charts In 152 Countries With 'DONDA,' Breaks Apple Music Records
The album received a surprise release on Sunday.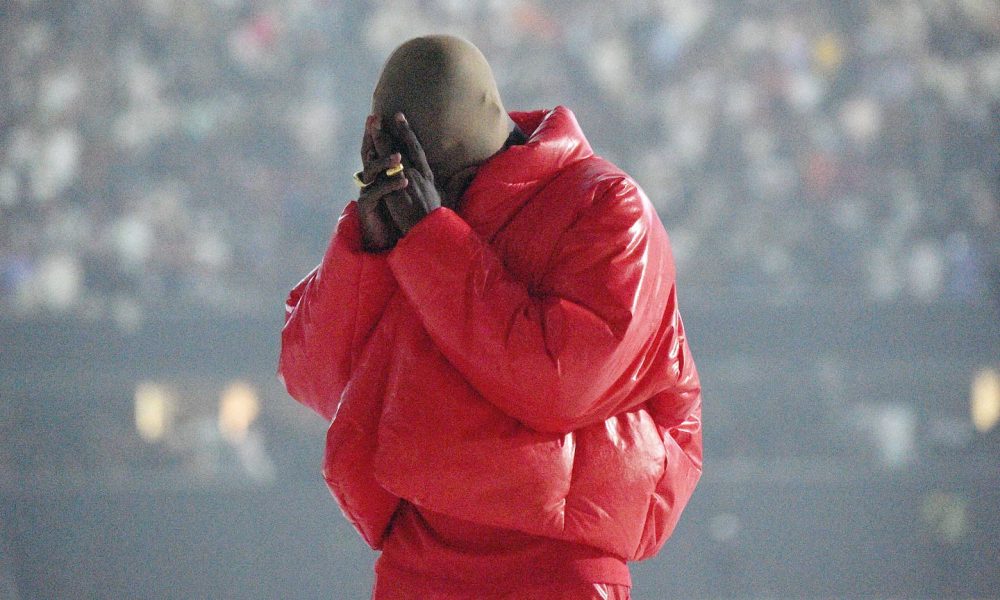 Following the surprise release of his highly-anticipated album DONDA on Sunday, Kanye West has broken Apple Music Records as the album topped charts in 152 countries. The project set a record on the music service by becoming the first album to reach No.1 on Apple Music's Top Albums chart in so many territories in just 24 hours.
On the first day of its release, Apple Music reports, DONDA received over 60 million streams in the US alone. 19 songs of the 27 included on the official DONDA tracklist premiered in the top 20 of Apple Music's Daily Top 100 Global songs chart. The project also performed extremely well on Spotify, wrangling the 2021 record for most-streamed album in a day from Olivia Rodrigo.
DONDA arrived unexpectedly via GOOD Music and Def Jam after weeks of teasing and real-time editing from West. The rapper hosted three listening parties, two in Atlanta and one in Chicago, ahead of the project's release. Bringing out special guests and fielding feedback from fans, West made updates to the project as needed.
The album features appearances from DaBaby, Marilyn Manson, Chris Brown, Lil Durk, Vory, Lil Yachty, Favio Foreign, Playboi Carti, Syleena Johnson, Travis Scott, Baby Keem, West's Sunday Service Choir, Jay Electronica, Swizz Beats, Conway the Machine, KayCyy, Westside Gunn, Shenseea, Rooga, the LOX and Ty Dolla Sign. Pop Smoke, Francis & the Lights, Kid Cudi, Jay-Z, Lil Baby, and more also appear.
With a 109-minute run time, DONDA offers something for everyone. With its unconventional creation process and release plan, the album also features a single black square as its cover art. The project's title is an ode to West's late mother Dr. Donda C. West.
In a review of the project, The New York Times wrote: "Once a wordplay-obsessed, self-aware lyricist, West has shifted in the last decade to a more terse and immediate approach, one that complements his musical shifts toward the industrial and the spiritual. His late-period music makes a trade-off between complexity and directness."