Kanye West Teases New Album 'Donda' With Thrilling Listening Event
The stream began with a static shot of West and friends working on the album.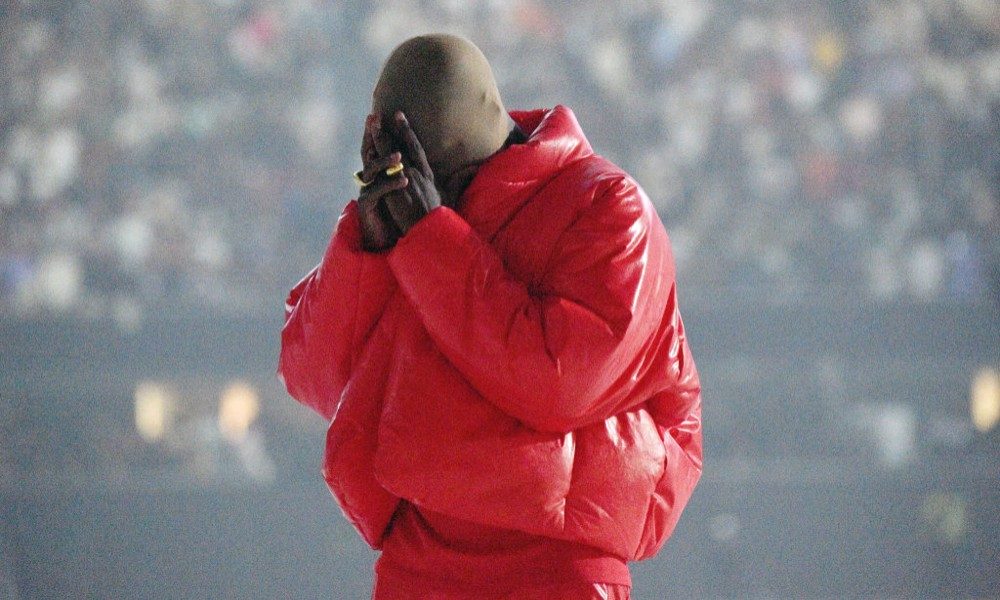 While fans are still awaiting the release of Kanye West's highly anticipated forthcoming album, Donda, eager audiences across the world were delighted to an extravagant livestream that aired on Apple Music yesterday (August 5).
After showing footage of himself and his team working on the album in a small room, 'Ye shared the latest draft of his new LP for yet another Mercedes-Benz Stadium audience.
Young Thug and Kid Cudi made appearances on a previously shared song that fans have titled "Remote." This performance of Donda also included a number of new songs, including one with Lil Yachty and Lil Durk. The Weeknd also made an appearance, as did Jay Electronica and The Lox, who are fresh off their spectacular Verzuz performance.
At the end of the show, West levitated out of the stadium, drawn up from off the stage by a set of wires. According to reports, this performance was far more theatrical than the previous rendition on July 22.
On that date, fans across the world tuned in to watch as Kanye roamed across a white stage in a bright red outfit via a livestream also courtesy of Apple Music. Few can pull off a puffy coat in the middle of an Atlanta summer, but Kanye rocked the look with ease. The album stream created buzz across the internet, as guest features heard during the listening party included Lil Baby, Jay-Z, and more. Fans of Watch the Throne will be thrilled to see the reunion of West and Jay-Z after a fairly public feud kept them from collaborating for many years.
West first confirmed that his long-awaited follow-up to 2019's Jesus is King during a Beats by Dre commercial, which aired during the NBA Finals. West scored and edited the ad, which features U.S. track star Sha'Carri Richardson. The commercial also featured a snippet from "No Child Left Behind," a new song from the album. In the advertisement, West can be heard singing, "He's done miracles on me" as Richardson prepares to run.
Listen to the best of Kanye West on Apple Music and Spotify.