Kanye West Unveils 'Donda' At Atlanta Listening Party
'Donda' is set to arrive today, July 23.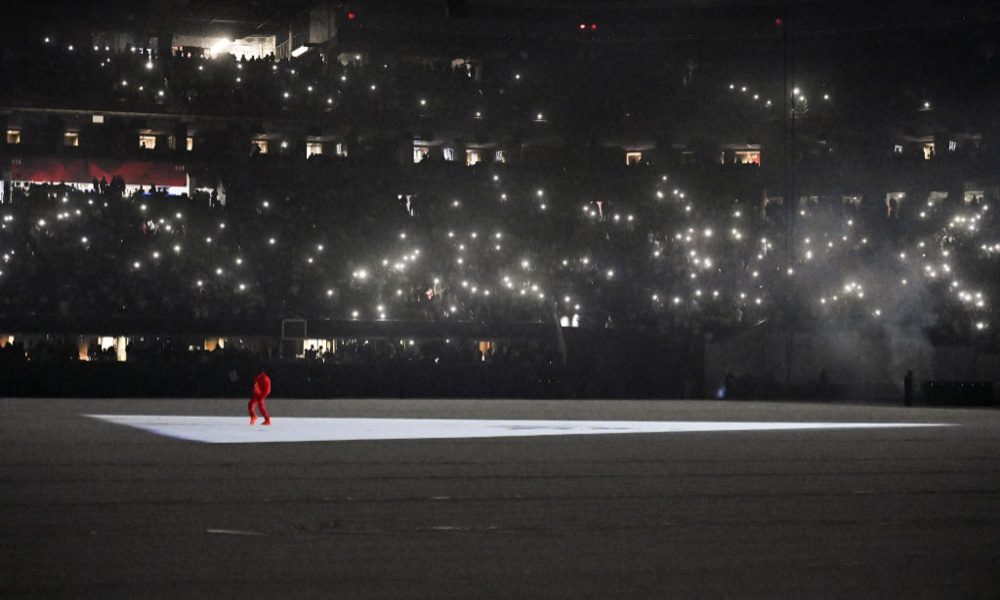 Last night, Kanye West brought his highly anticipated new LP, Donda, to an eager and packed house at the Mercedes-Benz Stadium in Atlanta, Georgia.
Donda, which has yet to arrive on streaming platforms after the performance last night, has been rumored to exist for quite some time, but last night was the first time fans were offered a taste of the project.
Fans across the world tuned in to watch as Kanye roamed across a white stage in a bright red outfit via a livestream courtesy of Apple Music. Few can pull off a puffy coat in the middle of an Atlanta summer, but Kanye rocked the look with ease. The album stream created buzz across the internet, as guest features heard during the listening party included Lil Baby, Jay-Z, and more. Fans of Watch the Throne will be thrilled to see the reunion of West and Jay-Z after a fairly public feud kept them from collaborating for many years.
West first confirmed that his long-awaited follow-up to 2019's Jesus is King would drop July 23 during a Beats by Dre commercial, which aired during Tuesday's NBA Finals. West scored and edited the ad, which features U.S. track star Sha'Carri Richardson. The commercial also featured a snippet from "No Child Left Behind," a new song from the album. In the advert, West can be heard singing, "He's done miracles on me" as Richardson prepares to run.
Richardson, who is serving a one-month suspension after testing positive for marijuana at the U.S. Olympic trials last month, was not selected as a member of the Olympic 4×100 relay team, in a controversial decision earlier this month.
West named the album after his mother, Donda West, who died in 2007 at age 58. No other details about the album – which West initially announced on Twitter in July 2020 – have been announced as yet. Music fans everywhere will be constantly refreshing their streaming service of choice today as we all await the arrival of Donda.
Listen to the best of Kanye West on Apple Music and Spotify.