Kanye West Announces 'Donda Stem Player,' Allowing Fans To Rework His Album
Kanye will hit Soldier Field in Chicago on August 26.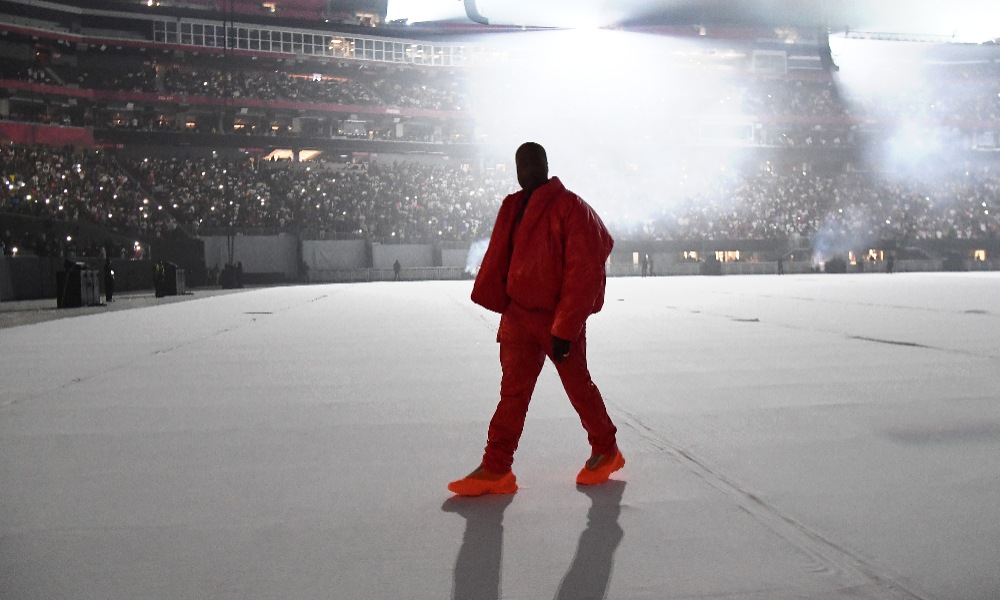 Kanye West has launched a $200 'Donda Stem Player' that allows consumers to rework songs from his forthcoming album.
According to information on his website, users can manipulate songs using the player by separating parts of the compositions and tweaking the sounds. Among the features is the ability to "control vocals, drums, bass, and samples" and "split any song into stems'.
The silicone-cased stem player, which comes with a carry case and USB cable, has specs including 8GB storage, a 97db speaker and four touch-sensitive light sliders among much more. Its tools include real-time loop/speed controls as well as live sampling and one hits.
It was recently reported that after playing Donda for crowds at Mercedes-Benz Stadium in Atlanta, Kanye West will be bringing the show to Soldier Field in Chicago on August 26. While the album isn't out, fans are speculating that this latest show may be preceding the project's highly anticipated release.
On August 5, Kanye orchestrated an extravagant livestream that aired on Apple Music. After showing footage of himself and his team working on the album in a small room, 'Ye shared the latest draft of his new LP for yet another Mercedes-Benz Stadium audience. Kanye also confirmed that he was living at the stadium while finishing the album.
During the August 5 stream, Young Thug and Kid Cudi made appearances on a previously shared song that fans have titled "Remote." This performance of Donda also included a number of new songs, including one with Lil Yachty and Lil Durk. The Weeknd also made an appearance, as did Jay Electronica and The Lox, who are fresh off their spectacular Verzuz performance.
At the end of the show, West levitated out of the stadium, drawn up from off the stage by a set of wires. According to reports, this performance was far more theatrical than the previous rendition on July 22.
Listen to the best of Kanye West on Apple Music and Spotify.