Kanye West Drops Music Video For New Single 'Life Of The Party'
The video arrives alongside the rapper's Balenciaga-engineered Yeezy Gap collection.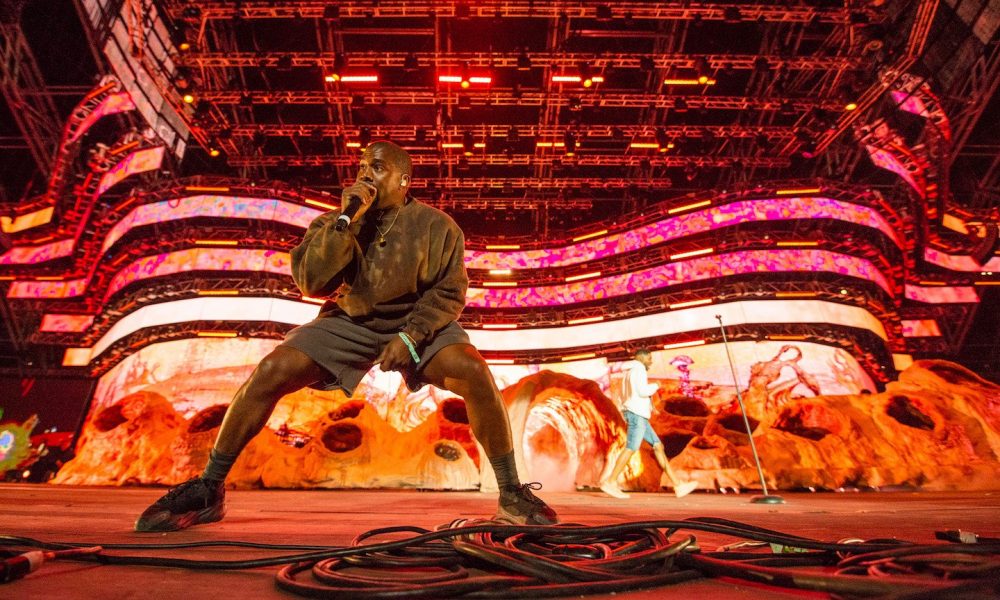 Ye (Kanye West) has released a music video for the André 3000-assisted DONDA track "Life of the Party."
The new video includes deepfake performances from photos of West's childhood, and it arrives alongside the rapper's Balenciaga-engineered Yeezy Gap collection. Those items will be available for purchase on May 25. Portions of West's video also appeared in a TV commercial for the launch. The video does not include André 3000's verse.
Back in March, West released a music video for another DONDA track, "Hurricane." In the video, an animated group of prisoners break free from a prison before a character based on Kanye rises from the waters and inspires his followers to follow him and soar into the sky.
The "Life of the Party" video is a shift in aesthetic direction for West, who released a number of other DONDA videos in a unified theme. "Heaven and Hell," much like "Hurricane," follows figures dressed all in black with their faces covered by black material as they move around a shadowy and gloomy urban environment. Later, a figure presumed to be West appears in the middle of a swirling mass of bodies, which go on to form a slow-moving tornado high above the clouds.
The visuals end with still pictures of what appear to be battle scenes in apocalyptic landscapes. The Yeezy Gap logo is also superimposed over the last few images, highlighting the rapper's new collaboration between his Yeezy clothing brand, high street chain Gap, and fashion house Balenciaga, much like the video for "Life of the Party."
Recently, West was the subject of the critically acclaimed documentary trilogy jeen-yuhs, directed by Coodie & Chike, who previously worked with West on the music videos for 2003's "Through The Wire," and the third version of "Jesus Walks." The duo followed West over the course of 21 years, and the doc shows the megastar in his early days, trying to break through in the music scene, and later, once he had established himself as a hip-hop icon.