Kanye West Releases New Sunday Service Choir EP, 'Emmanuel'
The new choral gospel EP was composed and executive produced by West and released on Christmas Day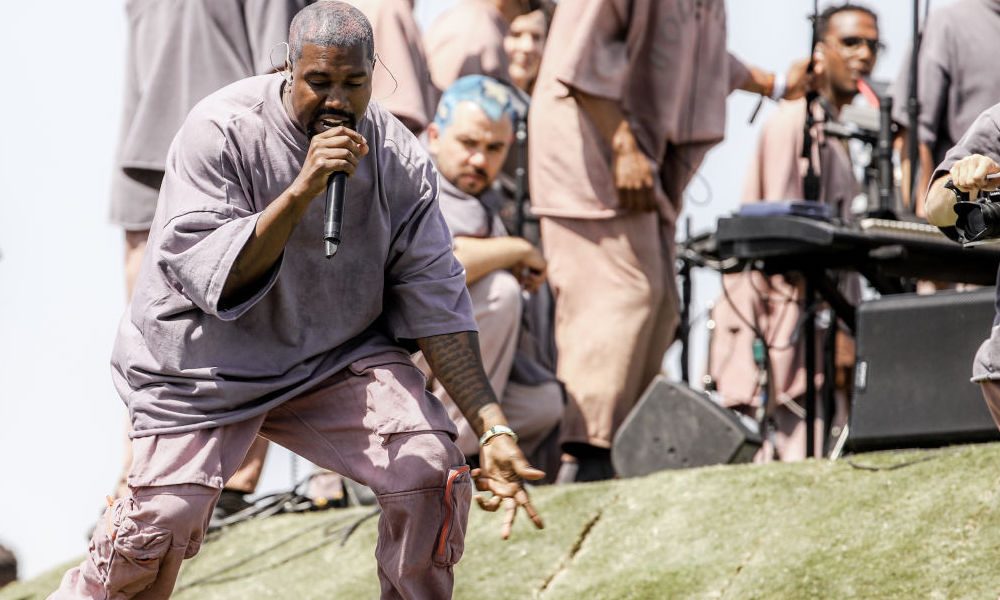 Kanye West's Sunday Service Choir has released a new EP, titled Emmanuel. The new EP features five new tracks, and it arrives exactly one year after the release of the Sunday Service Choir's previously release Jesus Is Born, which marked West's first album to purely comprise gospel music. West composed and executive produced the new EP, whose title is Hebrew for "God is with us." The EP is inspired by ancient Latin choral music, and was released on Christmas in "celebration of the birth of Jesus Christ," according to press materials.
Jesus Is Born, Kanye West's previous Sunday Service Choir release, reached number 74 on the Billboard Top 200 Albums chart, and it reached number two on the Top Gospel Albums chart. Prior to that, in October 2019, West released the similarly titled Jesus Is King, a rap album inspired by gospel music and his Christian faith. It was West's ninth consecutive album to reach number one on the Billboard album chart, and received a nomination for Best Christian Album at the 63rd Annual Grammy Awards, which will be held on January 31, 2021, at Staples Center in Los Angeles.
Prior to the release of Jesus Is King, West joined Apple Music 1 host Zane Lowe in Wyoming for a long interview in which he discussed his Christian faith, his struggles with mental health, and transitioning into a new approach to music.
"Now that I'm in service to Christ, my job is to spread the gospel, to let people know what Jesus has done for me," West said in his interview with Lowe.
Kanye West also released a pair of one-off singles earlier this year, "Nah Nah Nah" and "Wash Us in the Blood."
Kanye West's Sunday Service Choir's new EP Emmanuel is out now. Scroll down to take a look at the tracklist and listen to it here.
"Requiem Aeternam"
"O Mira Nox"
"O Magnum Mysterium"
"Puer"
"Gloria"