Mark Knopfler Replies To One Of Pieta Brown's 'Postcards'
Mark Knopfler is among the contributors to acoustic singer-songwriter Pieta Brown's Postcards album, just released on Lustre Records. Brown had previously played on his North American tour after the release of her One And All album in 2010.
Knopfler adds his ever-distinctive guitar to the song 'Street Tracker,' on a record that also features collaborations with Mason Jennings, Carrie Rodriguez, David Lindley, Calexico and former Bob Dylan band member David Mansfield. Here's a teaser for the album:
Brown, born and raised in Iowa City, has been recording since her eponymous debut release of 2002. For the new project, she sent songs to each potential guest and invited them to add their own touches to it. "I'd always recorded live in one room, with no isolation, with a lot of musicians," she told Chrissie Dickinson of the Chicago Tribune.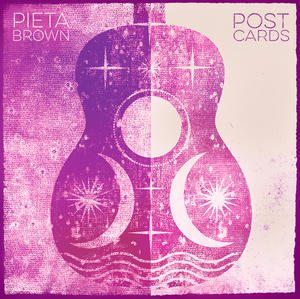 "With these tracks, I really enjoyed the experience of doing this very inner thing. I was able to climb inside each song in a different way. I decided to let it be an open, free-form collaboration and just see what came back. I love experimentation. I love to be surprised and every song did that." Another track, ' Rosine,' was inspired by a dream about bluegrass founding father Bill Monroe.
Brown is the daughter of folk musician Greg Brown, and her stepmother is the similarly acclaimed Americana artist Iris DeMent. "I'm a huge fan," says Pieta of DeMent. "I've gotten more from her than I can put words around. She's extremely encouraging to me as a songwriter."
Click here to explore our Mark Knopfler Artist Page
Format:
UK English