Melody Gardot Releases Her First Ever Live Album, 'Live In Europe'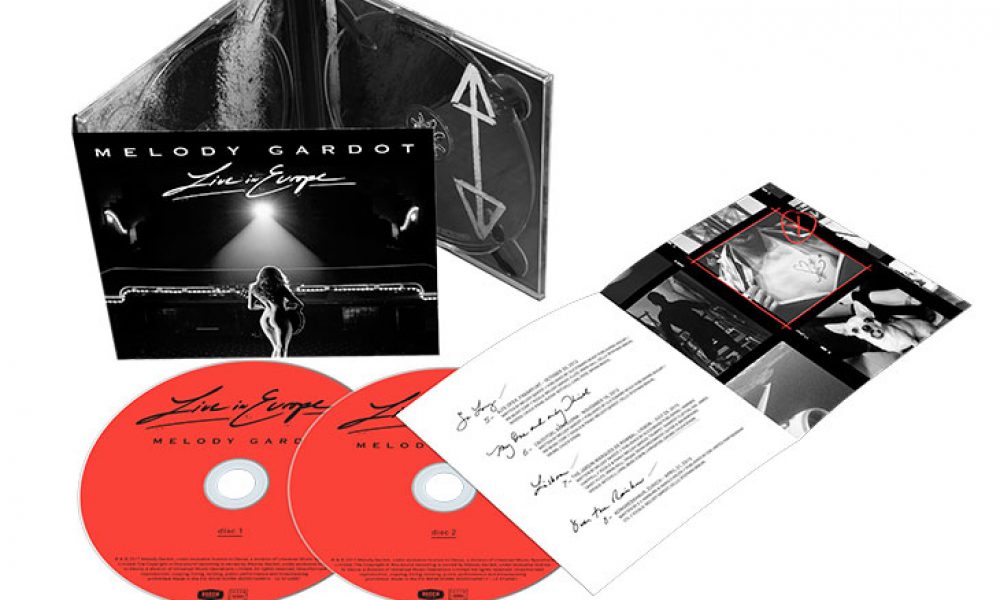 Grammy-nominated jazz/pop singer-songwriter Melody Gardot releases her first ever live album, Melody Gardot: Live In Europe, through Decca Records on 9 February 2018.
Issued as a 2CD digipak and as a 3LP set, Live In Europe has been personally curated by Melody Gardot herself. Recorded in concert at a series of venues across the continent between 2012 and 2016, the album finds the acclaimed, Pennsylvanian-born singer and her touring band – Charles Staab (drums), Irwin Hall (saxophones) and bassist Sami Minaie – in sparkling form, breathing new life into Gardot's hits such as 'Baby I'm A Fool', 'My One And Only Thrill', 'Les Etoiles' and 'March For Mingus.'
Melody Gardot - Live In Europe - Official Trailer
Melody Gardot says of the album: "I dreamed to have a live album since many years ago. Something that would be a dedication to the people who welcomed us all over the world. At first, I had wanted to seek out the 'best of' in a way that would illustrate the most perfect performances from our concerts over the last few years.
"Why this album exists as it does is simply down to the 'feeling', the nostalgia, the memory," she continues. "It's not about perfection or ego or demonstration – it's just about what happens live – because live there is only one element that counts: heart. This album holds my heart, and the love of all the people who supported us along the way."
Melody Gardot has attracted considerable critical praise over the past decade. Legendary jazz label Verve released her Gold-selling debut album, Worrisome Heart, in 2008, while 2009's million-selling My One And Only Thrill received no less than three Grammy Award nominations.
The 2CD and 3LP editions of Melody Gardot: Live In Europe will be released on 9 February. Scroll down to read the full tracklisting, and order it here.
The full Melody Gardot: Live In Europe tracklist is:
CD1: Melody Gardot: Live In Europe
'Our Love Is Easy' (Live in Paris, 2012)
'Baby I'm A Fool' (Live in Vienna, 2013)
'The Rain' (Live in Bergen, 2013)
'Deep Within The Corners Of My Mind' (Live in Amsterdam, 2012)
'So Long' (Live in Frankfurt, 2012)
'My One And Only Thrill' (Live in Barcelona, 2012)
'Lisboa' (Live in Lisbon, 2015)
'Over The Rainbow' (Live in Zurich, 2013)
CD2:
'(Monologue) Special Spot' (Live in London, 2016)
'Baby I'm A Fool' (Live in London, 2016)
'Les Etoiles' (Live in London, 2016)
'Goodbye' (Live in Utrecht, 2016)
'(Monologue) Tchao Baby' (Live in Utrecht, 2016)
'March For Mingus' (Live in Utrecht, 2016)
'Bad News' (Live in Utrecht, 2016)
'Who Will Comfort Me' (Live in Amsterdam, 2015)
'Morning Sun' (Live in Paris, 2015 (DVD Audio))
Format:
UK English