Vinyl Edition of The Vince Guaraldi Trio's 'A Boy Named Charlie Brown' Coming Soon
Colorful variants of the vinyl include a green-grass pressing, a sky-blue version, and a baseball mitt-brown edition.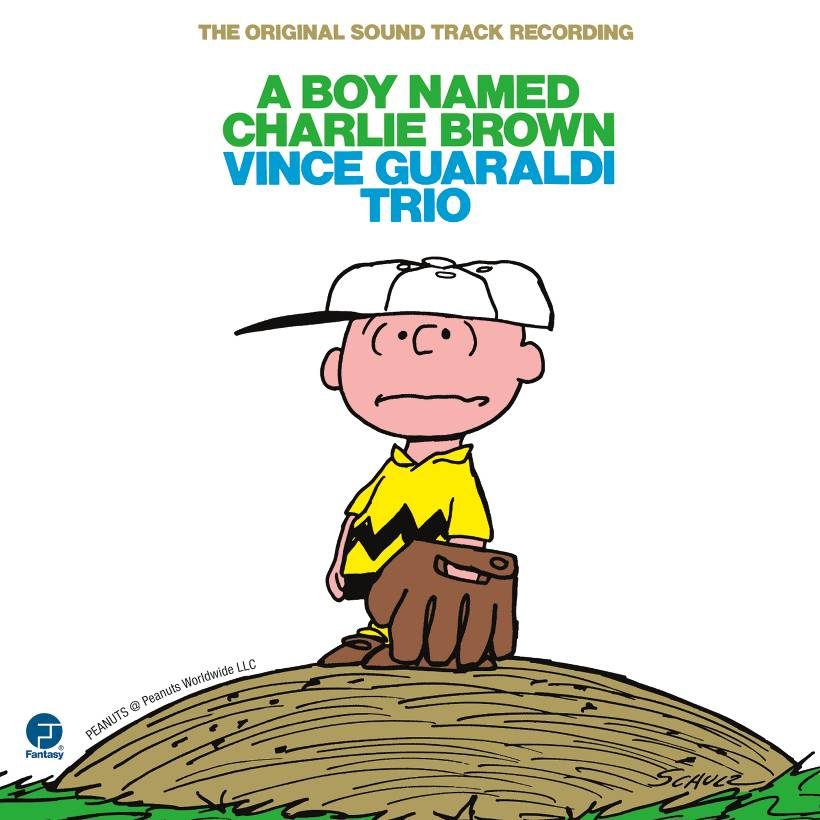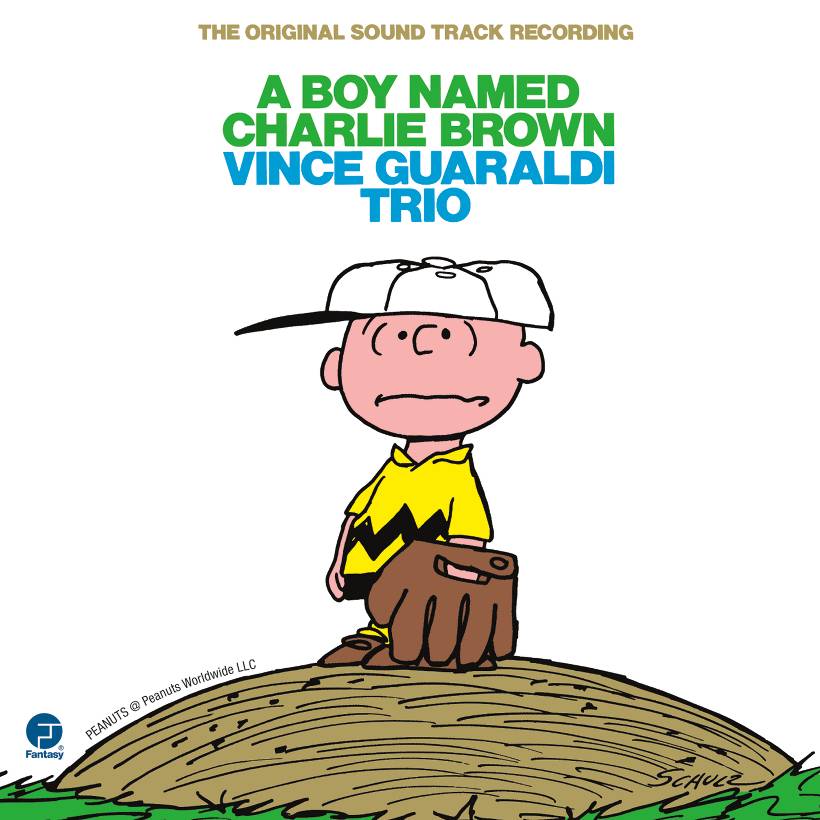 Craft Recordings has announced a vinyl reissue of the Peanuts classic, A Boy Named Charlie Brown. The album, recorded by the seminal Vince Guaraldi Trio, has been newly remastered from the original analog tapes by Kevin Gray at Cohearent Audio.
The record is in stores July 16, and includes a special bonus: eight collectible baseball cards that showcase Charlie Brown's team of misfits: Snoopy, Woodstock, Peppermint Patty, Linus and Lucy Van Pelt, Franklin Armstrong, Schroeder, and, of course, manager and pitcher, Charlie Brown. On the back of the cards are key stats for each player, including their field position and favorite sandwich.
A Boy Named Charlie Brown will also be offered in three color variants, including a green-grass pressing at Target, a sky-blue version for Vinyl Me Please, plus a special baseball mitt-brown edition at the Craft Recordings Store.
Additionally, one of the most memorable tracks off the album, the up-tempo "Baseball Theme," will be available for the very first time as a standalone, 7-inch single—exclusively for Record Store Day 2021. Offering the original, 1964 soundtrack version of the song, plus an alternative studio take, the limited-edition release is pressed on white vinyl and housed in a colorful jacket, featuring whimsical, baseball-themed images of Charlie Brown and Snoopy. Visit recordstoreday.com for a list of participating indie retailers.
The album was an instant success upon release, thanks to such memorable tracks as the lilting "Oh, Good Grief," the reflective "Happiness Is," the lively "Charlie Brown Theme," and the buoyant "Frieda (With the Naturally Curly Hair)." Guaraldi, meanwhile, would score a total of 15 Peanuts specials during his lifetime, with 1976's It's Arbor Day, Charlie Brown being his final project. Just hours after completing the recording, Guaraldi died from a sudden heart attack. He was just 47.
Pre-order the vinyl reissue of the Vince Guaraldi Trio's A Boy Named Charlie Brown, out July 16, here.
A Boy Named Charlie Brown tracklist:
Side A:
1. Oh, Good Grief
2. Pebble Beach
3. Happiness Is
4. Schroeder
5. Charlie Brown Theme
Side B:
1. Linus And Lucy
2. Blue Charlie Brown
3. Baseball Theme
4. Frieda (With The Naturally Curly Hair)