Watch Coachella 2018 Performance Highlights
Watch all the best performances from the festival from home.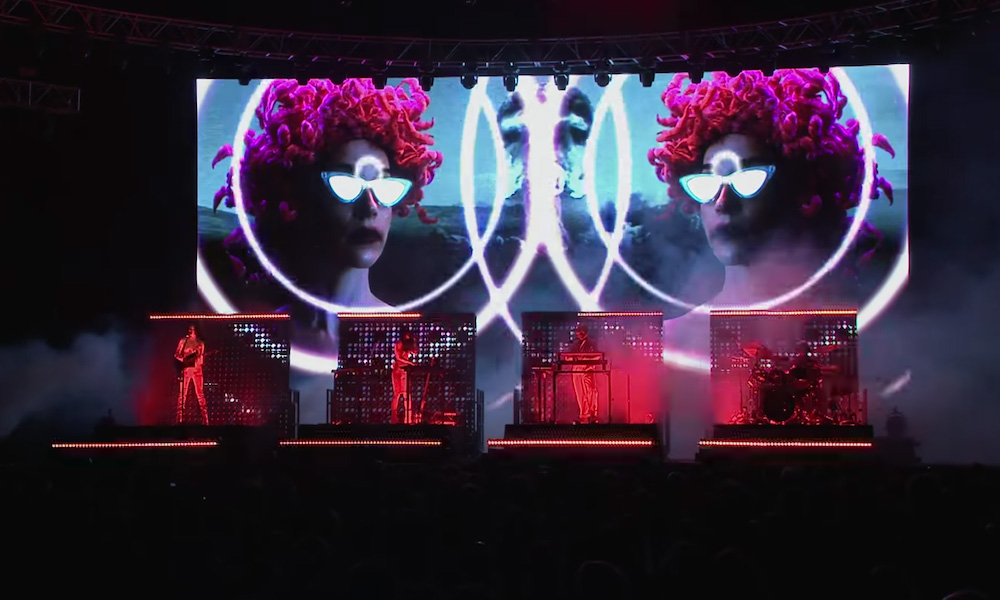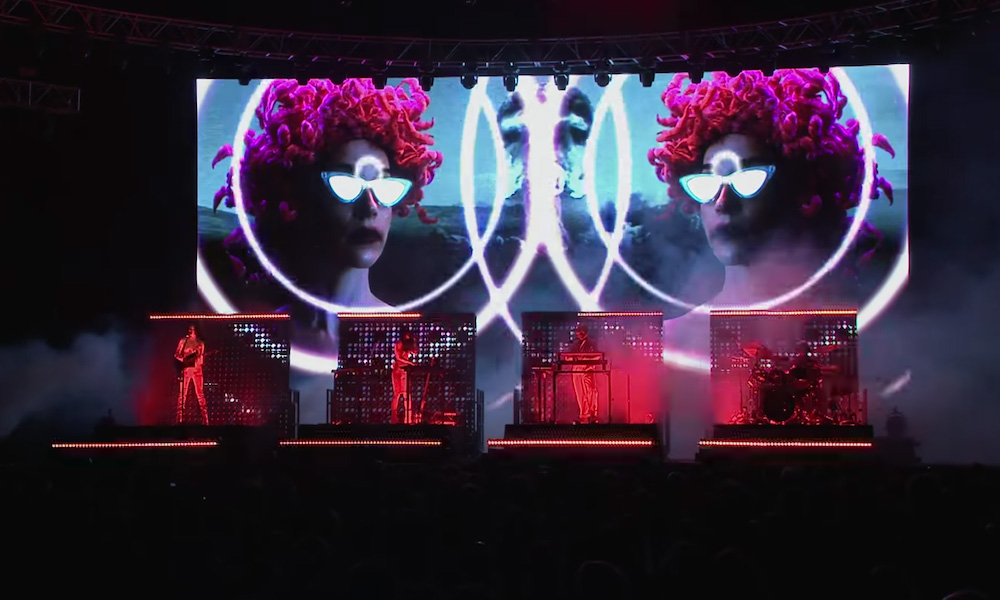 This weekend, a 125,000-strong crowd flocked to the dust-swirling fairgrounds of Indio, California to attend the first half of the annual Coachella Valley Music & Arts Festival.
With Beyoncé's history-making performance dominating the festival coverage, the weekend was also filled with standout sets by Eminem, The Weeknd, St Vincent, Haim, David Byrne of Talking Heads, Nile Rodgers and Kendrick Lamar. For those who couldn't make it to the festival and preferred to enjoy the festivities from the comfort of home, all of the festival was available as a live stream on Youtube. Catch up one some of the weekend's highlights below.
Eminem & Dr. Dre – 'Still Dre'

As one of the most anticipated headliners, Eminem was riding high off the release of his new album Revival and pulled out all the stops and guest-stars to make it count. The Detroit rapper also poked him at himself, addressing the Coachella crowd: "Coachella, can I take you back to a time when I was actually dope?"
His set consisted of a mix of new hits, 'Walk On Water' and 'River' and old, such as 'My Name Is' 'The Way I Am', with the biggest moment coming when his collaborator and mentor Dr Dre made a surprise appearance for 'Still Dre', followed by Dre taking the lead on 'The Next Episode'. The star-studded set also included Ed Sheeran and 50 Cent, marking a bombastic career retrospective in the desert.
Nile Rodgers & CHIC – 'Good Times'

Young festival attendances got schooled with a history lesson in dance music when Chic co-founder, veteran producer and legendary bassist Nile Rodgers took to the stage to perform some of the countless hits he's responsible for including Chic's 'Everybody Dance,' 'Good Times' as well as David Bowie's 'Let's Dance' and the disco classic 'I'm Coming Out' by Diana Ross.
Rodgers also got personal and talked about his bout with cancer, his massively successful collaboration with Pharrell and Daft Punk for 'Get Lucky' and the mantra of Chic: "We want you to just dance, party and have a good time because that's what we stand for."
St. Vincent – 'Masseduction'

While rock has taken mostly a backseat in today's Coachella's proceedings, you can always count on Annie Clark aka St Vincent to bring some serious shredding skills to the festival. After touring mostly a one-woman show in support of her album Masseduction, it's refreshing to see the charismatic rocker backed by a full band in a Kraftwerkin set-up for an audio-visual feast for the senses.
Benjamin Booker – 'Overtime'

Before it became a mix of huge headliners and legacy acts, Coachella was also a place to discover up-and-coming artists. Not to be missed is one of the most buzzed about indie artists this year, singer-songwriter and guitar phenom Benjamin Booker. Booker brought his mix of blistering blues rock meets soul to the weekend stage, performing 'Overtime' off his critically -acclaimed album Witness.
Greta Van Fleet – 'Lover, Leaver, Taker, Believer'

Close your eyes and you might be thinking you've heard a spry young Robert Plant taking the stage at Coachella, in the form of Greta Van Fleet's lead singer Josh Kiszka. The Detroit-based rock revivalists not only sing the part but dress the part of a 70s rock stars, prompting even Plant to lovingly call them "Led Zeppelin 1."
Explore our Eminem Artist Page and watch all of the Coachella live stream here.