The Album That Made Nina Simone 'High Priestess Of Soul'
"Nina as you want her – with soul!", proclaimed a trade advertisement for the 1967 album.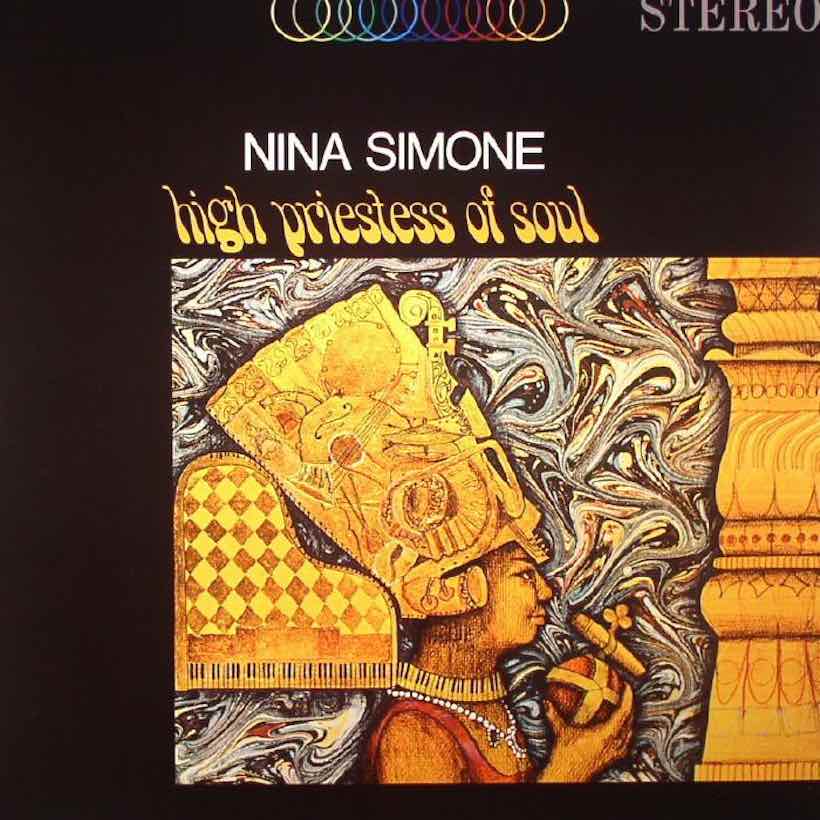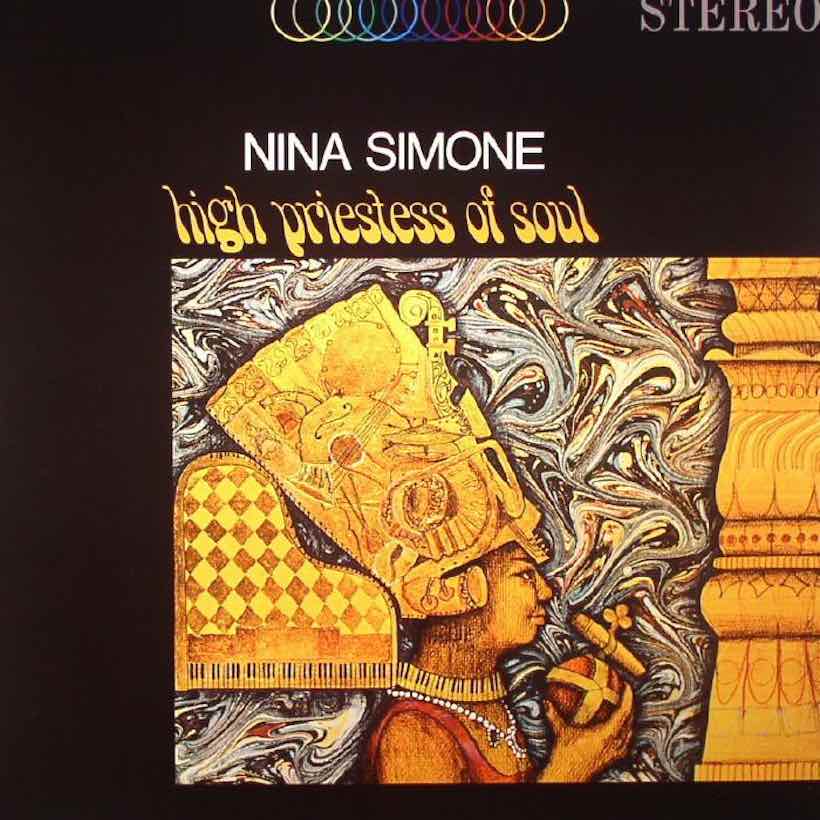 Nina Simone was such an inspiration in the civil rights era that there is extra poignancy in the fact that much of her recorded output, especially in the 1960s, did not always cross over from the R&B to the popular audience as we would now expect. One such example originates from 29 April 1967, when she made the soul chart with an album that didn't make the pop bestsellers at all, High Priestess Of Soul.
Listen to High Priestess Of Soul right now.
The great singer-songwriter from North Carolina actually made her first LP chart showing on Billboard's pop listings, with the live albums Nina At Newport (1961) and Nina Simone In Concert (1964). Her first studio showing was with I Put A Spell On You, in June 1965, which climbed to No. 99.
Billboard didn't publish its first R&B album chart until the beginning of 1965, and the latter album didn't appear on it. But then came Pastel Blues, which only reached No. 139 on the pop listing, but was the biggest R&B LP she ever had, peaking at No. 8. That album included such key tracks as 'Nobody Knows You When You're Down And Out,' 'Sinnerman' and her singular interpretation of 'Strange Fruit.'
Subsequent albums made either the pop or soul charts but, oddly, not always both. The aforementioned High Priestess Of Soul was nowhere to be seen in the crossover market, but entered Top Selling R&B LPs at No. 29. It spent a further week in the same position before disappearing from the chart.
A Philips Records trade advertisement for the album proclaimed "Nina as you want her – with soul!" The Billboard review avowed that Simone "does her usual fine job but this time adds a soul mood that really sticks."
The record contained Simone's versions of gospel and soul-pop songs, with two compositions of her own ('Take Me To The Water' and 'Come Ya') and even a version of Chuck Berry's 'Brown Eyed Handsome Man.' The closing track, 'I Love My Baby,' was written by the singer's then-husband, Andy Stroud.
High Priestess Of Soul can be bought here.

Follow the official Nina Simone Best Of playlist.