Best Beatles Gifts This Christmas
This Christmas' best Beatles gifts include a stunning box set that takes you deep into their recording sessions, plus iconic solo work from each Beatle.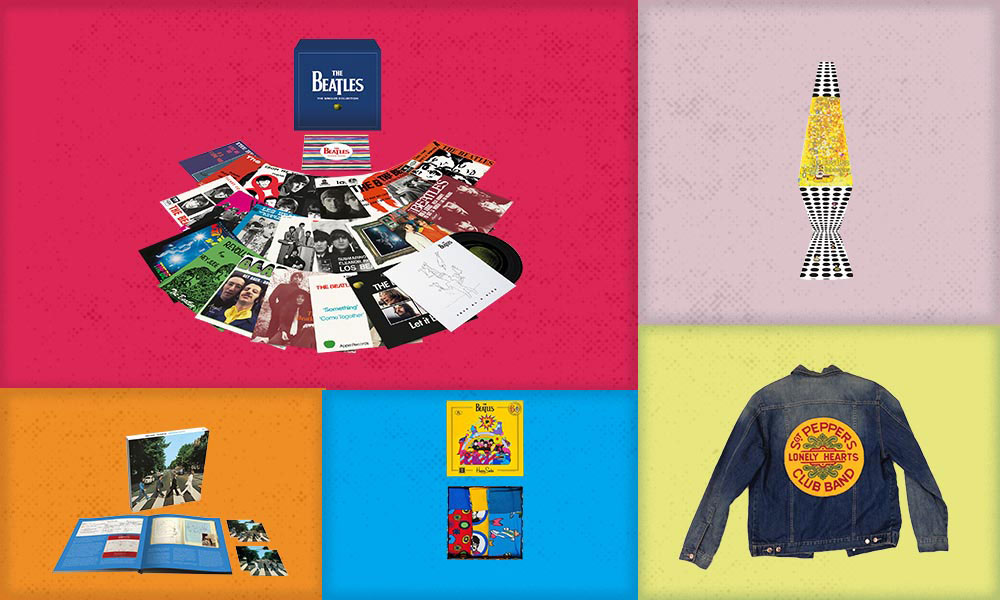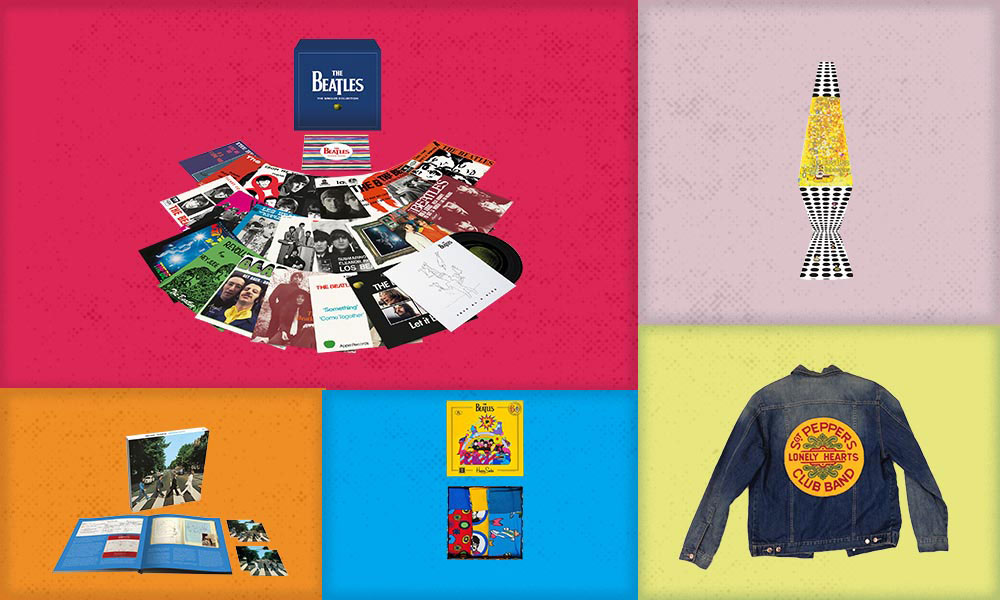 There's only one group that can still inspire mania five decades after their split, and that's The Beatles. This year brought several lavish reissues and deep dives into The Beatles' universe, while the success of the Yesterday introduced the group to a whole generation of new fans. From the die-hard devotee to the newcomers, here are our favourite gifts for Beatles fans this holiday.
Abbey Road: Anniversary Super Deluxe Edition
The newly expanded anniversary edition of Abbey Road is an essential account of the final sessions of a group that changed pop music forever. With Giles Martin and Sam Okell at the helm, you can expect pristine new mixes in 5.1 surround sound and Dolby Atmos, along with rare session outtakes, demos and a 100-page hardcover book of photos and recollections.
The deluxe box set comes in 3LP and 3CD Blu-ray editions, while that iconic album cover also makes for a stunning limited-edition picture disc. For entry-level gifts, the 2CD or black-vinyl reissue will suffice… but then you'll be missing out on all the extras!
The Singles Collection
If recent box sets like the expanded editions of Sgt Pepper and "The White Album" have offered deep dives into The Beatles' albums, The Singles Collection is a reminder of their ability to turn out pop perfection in just three minutes. One for the true collectors, these 23 7" discs include all 22 singles issued in the UK between 1962 and 1970, along with an exclusive double-A-side pairing of 'Free As A Bird' and 'Real Love'. The box set includes a 40-page booklet with photos, ephemera and detailed essays by Beatles historian Kevin Howlett.
Sgt Pepper's denim jacket
Guaranteed to raise a smile, these denim jackets are inspired by The Beatles' seminal 1967 album, Sgt Pepper's Lonely Hearts Club Band. Featuring the fictional band's logo across the back, the jackets are a timeless tribute to a record that left an indelible mark on the next half-century of popular music.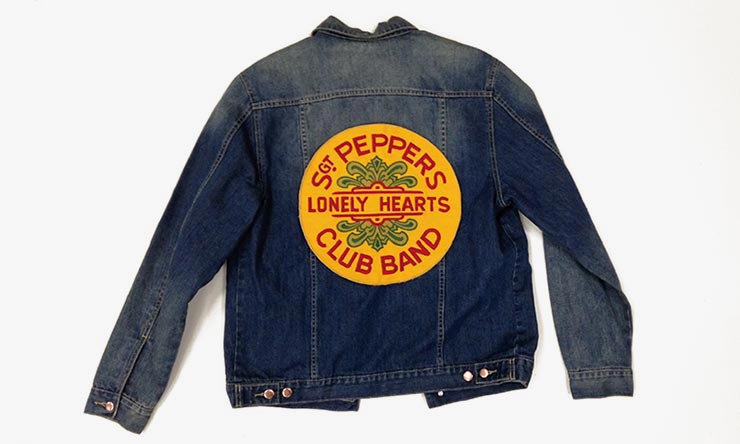 'Sea Of Holes' lava lamp
The Beatles' psychedelic maritime extravaganza helped define a decade and influenced animation for years to come. Relive the Swinging 60s with this trippy lava lamp, which features an image inspired by the group's hit 1968 film.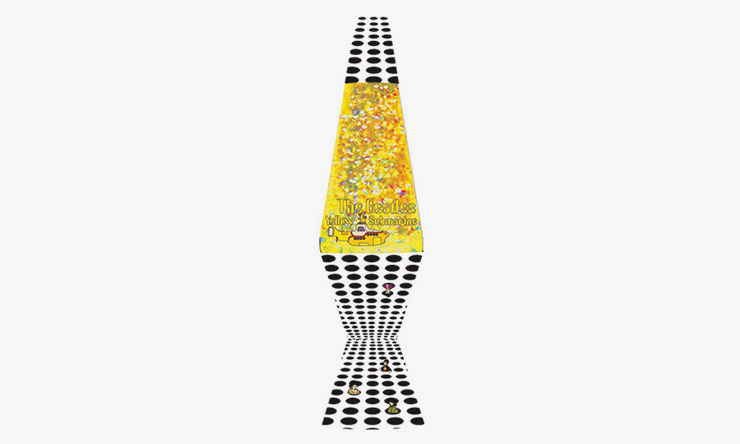 Yesterday soundtrack and DVD
When two of the biggest heavyweights in British cinema – director Danny Boyle and screenwriter Richard Curtis – got together to create a musical-comedy film about The Beatles, the result was a glowing tribute to their timeless music. Himesh Patel stars as a struggling singer-songwriter who's the only person on Earth that knows The Beatles; he duly performs newly recorded versions of the group's most beloved hits for the soundtrack.
Paul McCartney: Wings Over America, Amoeba Gig, Paul Is Live, Choba B CCCP
While Paul McCartney's ongoing reissue series have brought some of Macca's greatest studio albums back into the fold, this year it focused on a series of decades-spanning live albums. From 1796's groundbreaking Wings Over America, to the live-in-the-studio tribute to his Soviet fans, Choba B CCCP, and his surprise 2007 gig at Amoeba Records in LA, each title captures a different facet of Sir Paul's live sets.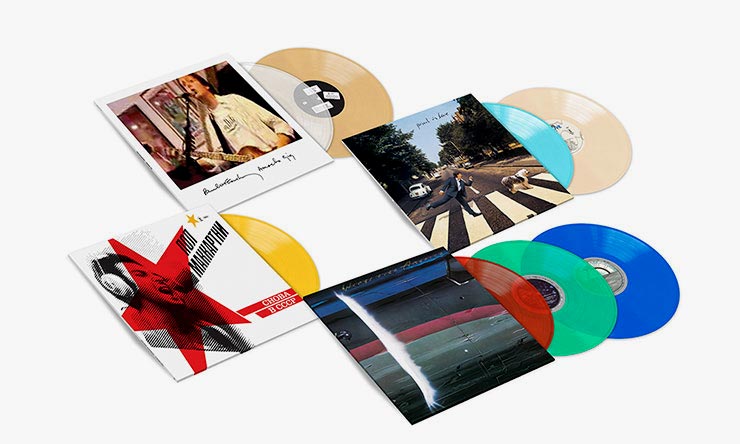 Paul McCartney: Egypt Station: Explorer's Edition
Writing pop songs is a fickle thing and yet Paul McCartney continues to make it look easy. Even as his back catalogue is plumbed for reissues each year, he's still making new music, and his latest album, Egypt Station, got an expanded upgrade this year. A bonus disc of studio tracks includes the surprise single 'Get Enough', while there are live performances from Abbey Road Studios, The Cavern and Grand Central Station.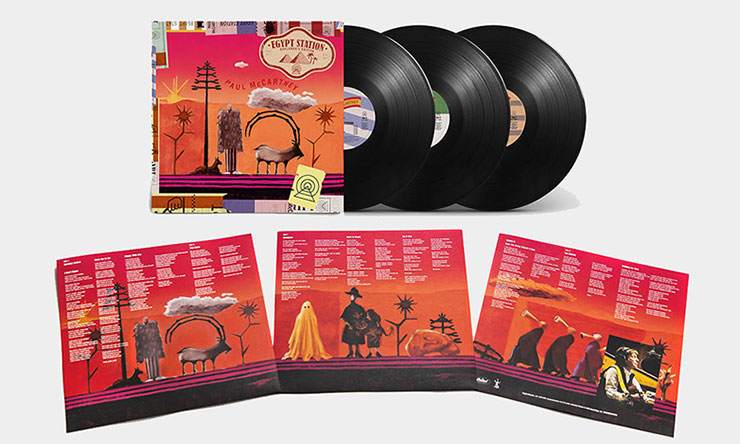 Ringo Starr: What's My Name
As if he needs any reminder… For his 20th studio album, Ringo's star power has drawn contributions from many of his All-Star Band alum, including Colin Hay, Joe Walsh, Benmont Tench, Edgar Winter, Steve Lukather and Richard Page, among others. What's My Name also features a special reunion with Paul McCartney, as the pair come together for a rendition of John Lennon's 'Grow Old With Me'.
Linda McCartney: Wide Prairie
A corner of The Beatles' musical universe that rarely gets the spotlight is Linda McCartney's solo work. While she's mostly associated with Wings, she also recorded enough material for an album of her own, Wide Prairie, which was released shortly after her passing in 1998. On black or coloured vinyl, Linda's innate charm shines through on the 16-song collection, which spans the early 70s to the late 90s and includes the 1977 single 'Seaside Woman'.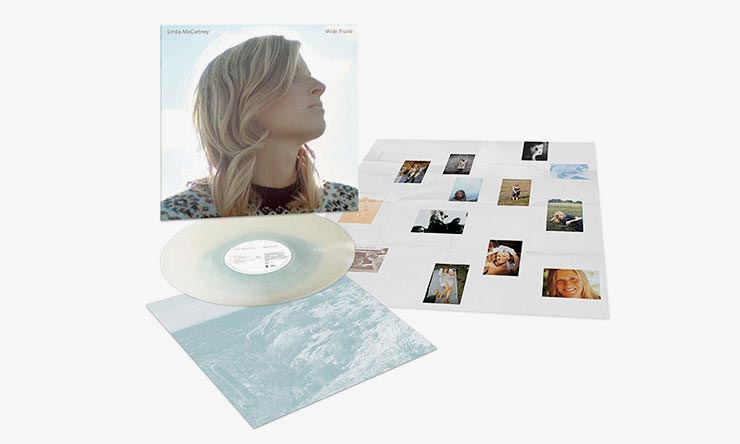 Stella McCartney: All Together Now collection
Inspired after attending the 50th anniversary of The Beatles' animated psychedelic musical movie, Yellow Submarine, renowned fashion designer and Paul's daughter Stella McCartney created this Beatles-inspired collection. Reminiscent of German artist Heinz Edelmann's vivid imagery, it's for those who like to make bold fashion statements.
Paul McCartney: Hey Grandude! book
The surefire way to ensure a new generation of Beatles fans is to start them young! Good thing Sir Paul wrote a children's book to help you in that endeavour. Inspired by his own eight grandchildren, McCartney releases his first children's book in 14 years. It stars a laidback patriarch who takes his grandkids to explore the world. Sound familiar?
More great Beatles Christmas gifts can be found here.