Best Gifts For Music Snobs This Christmas
The music obsessive takes many forms, but the best gifts for music snobs in your life should appease their insatiable appetites…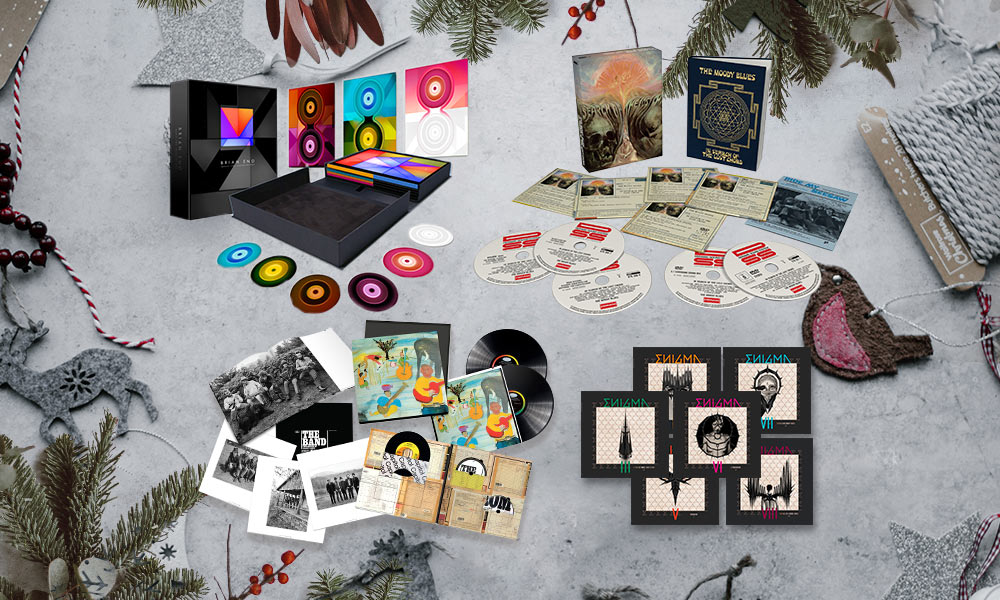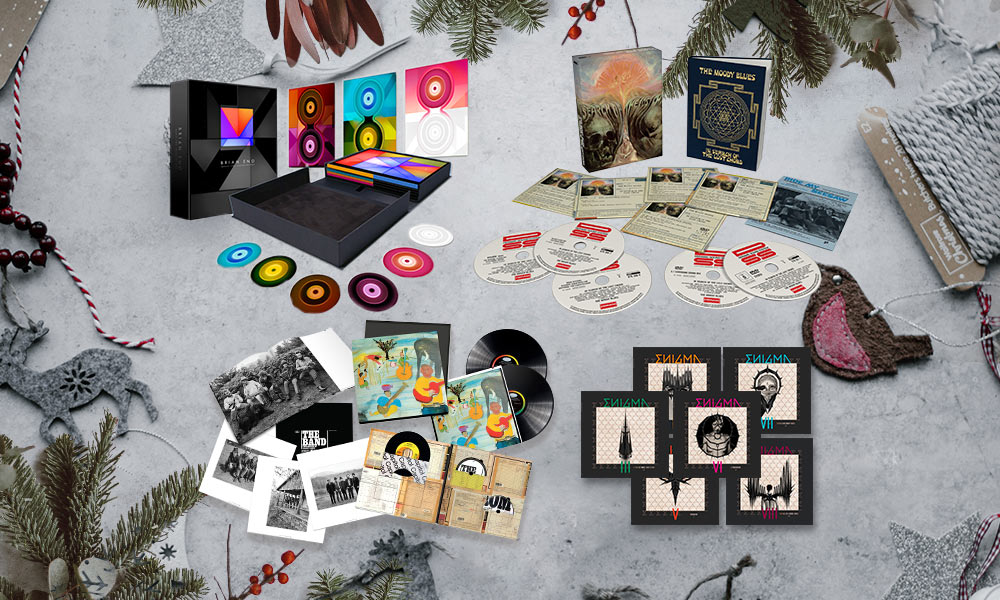 That obscure 70s band? They were at their first gig. An underground punk group? They have their self-released debut album. Finding a gift for the person who's heard it all can be tough, but these recently unearthed and rediscovered classics will make the best gifts for music snobs this Christmas.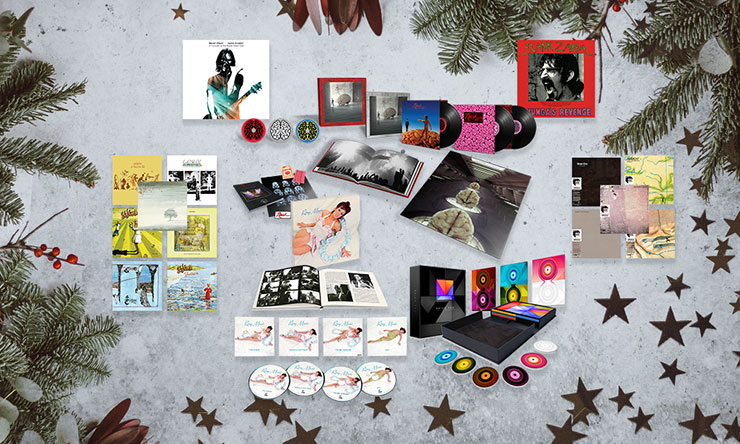 Art-Rock, Prog, And Beyond
Roxy Music: Roxy Music: Super Deluxe Edition
Art-rock outsiders Roxy Music sounded like nothing else in 1972, and their thrilling debut demanded that listeners play catch-up – which, four decades later, they're still doing. Revisit the seminal album – remixed in 5.1 by Steven Wilson – with this deluxe 4CD set featuring unreleased demos, outtakes, radio sessions, rare footage and a 136-page book.
Brian Eno: Music For Installations, half-speed mastered vinyl
The father of ambient music, Brian Eno's solo catalogue bridges all of his diverse musical influences to create the sound of the future. His latest project, Music For Installations, pulls together landmark recordings made for art installations around the world.
Additionally, key ambient albums in his diverse discography, Ambient 1: Music For Airports, Discreet Music, On Land and Music For Films are now available on half-speed mastered vinyl, further enriching their immersive soundscapes.
Rush: Hemispheres: 40th Anniversary
To mark the 40th anniversary of their 1978 prog opus, Canadian rock legends Rush reissued the album in multiple formats with countless extras.
Genesis: Trespass, Nursery Cryme, Foxtrot, Selling England By The Pound, The Lamb Lies Down On Broadway, A Trick Of The Tail, Wind And Wuthering
Like Peter Gabriel's characters, Genesis's shape-shifting kept pushing boundaries throughout the 70s. Before the stadium anthems came along, these records set out a whole different kind of vision.
Frank Zappa: Chunga's Revenge
A fan favourite among Zappa's incredibly vast catalogue, Chunga's Revenge finds the experimental auteur as stylistically ambitious as ever and makes its welcome return back to vinyl.
Steven Wilson: Home Invasion: In Concert At The Royal Albert Hall
The prog visionary and four-time Grammy-nominated artist's three-night run at the iconic Royal Albert Hall in London is now immortalised on film, with this stunning live concert recording.
 
Experimental Electronica
Tricky: Maxinquaye vinyl
To simply lump this Bristol performer onto the "trip-hop" pile would short-change his musical dexterity. An early Massive Attack collaborator, Tricky flexed his creative muscles on his standout 1995 debut and left critics scrambling for adjectives.
OMD: Architecture And Morality, Dazzle Ships, Orchestral Manoeuvres In The Dark, Organisation half-speed masters
No other band embodied the era of synth-pop greatness like Orchestral Manoeuvres In The Dark (best known as OMD). Now the electro pioneers' first four classic albums are available on half-speed mastered vinyl featuring Peter Saville's iconic designs.
Enigma: The Colours Of Enigma: The Vinyl Series
Under the name Enigma, multi-instrumentalist, producer and songwriter Michael Cretu pushed electronic music in adventurous new directions, mixing Gregorian chants and Euro-dance beats and paving the way for electronic music to spill into the mainstream. Now classics such as The Screen Behind The Mirror and Le Roi Et Mote, Vive Le Roi are available on coloured vinyl.
 
Psych
Various: A Kaleidoscope Of Sounds (Psychedelic And Freakbeat Masterpieces)
Give the crate-diggers a day off with this extensive compilation that gathers "some of the rarest and most valuable psychedelic and freakbeat singles from the 60s", compiled by the man who coined the term "freakbeat", Phil Smee.
Nirvana: Rainbow Chaser: The 60s Recordings (The Island Years)
The cult 60s symphonic rock outfit are best known for their Top 40 hit 'Rainbow Chaser', and counted Salvador Dalí, Jimi Hendrix and Jimmy Cliff as fans.
The Moody Blues: In Search Of The Lost Chord: 50th Anniversary
Moodies fans will trip out over this five-disc, 50th-anniversary box set of the band's mind-expanding third album, stocked with bonus material and alternate mixes.

Americana And Folk-Rock
The Band: Music From Big Pink
Seemingly overnight, The Band went from being Bob Dylan's backing band to a musical force in their own right. When their landmark debut album was released, in 1968, it sounded like nothing else – and now, 50 years later, it still rewards repeat listens. Hear it in all its splendour as a deluxe five-disc set which includes a CD, Blu-ray audio, 2LP and a 7" single.
Joni Mitchell: Both Sides Now: Live At The Isle Of Wight Festival
Only Joni Mitchell could command an unruly festival crowd with just her imitable voice and a piano. Relive her iconic appearance at the 1970 Isle Of Wight Festival, along with behind-the-scenes footage of the historic show.
Fairport Convention And Friends: A Tree With Roots: The Songs Of Bob Dylan
With Bob Dylan as their patron saint, this folk collective helped spread the gospel of folk-rock in the UK. Now they've returned to their early inspiration on this collection of Dylan covers.
See the rest of our 2018 exclusive gift guides here.