Best Rolling Stones Gifts This Christmas
From career retrospectives to concert films and a tongue'n'lips electric scooter, the best Rolling Stones gifts guarantee fans' satisfaction this Christmas.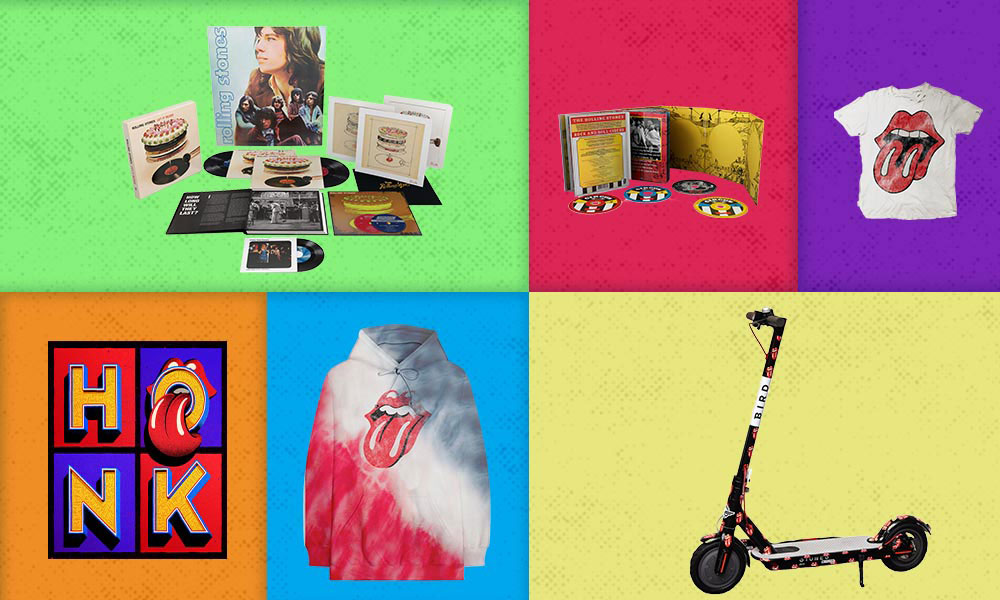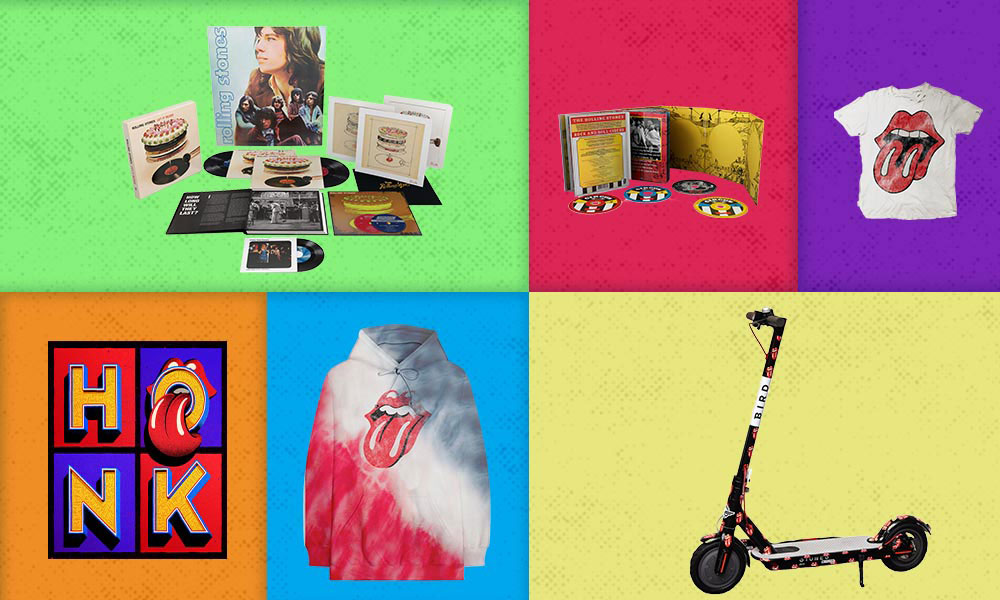 During a career that spans nearly six decades, The Rolling Stones have managed to evolve and anticipate new musical trends while remaining true to their bluesy roots. Their tongue'n'lips logo remains one of the most recognisable band logos in the world – and, emblazoned across merch items from T-shirts to electric scooters, it also remains one of the coolest for fans to brandish. With the Stones spending most of 2019 on the road with their No Filter tour, they also found the time to mine their extensive vaults, coming up with even more gems from the past.
Bird electric scooter
Teaming up with electric scooter manufacturing company Bird, the band approved this special Rolling Stones-themed unit to celebrate their 2019 No Filter North American Tour. Patterned with their famous tongue'n'lips logo, this is the perfect mode of transport for the die-hard Stones fan.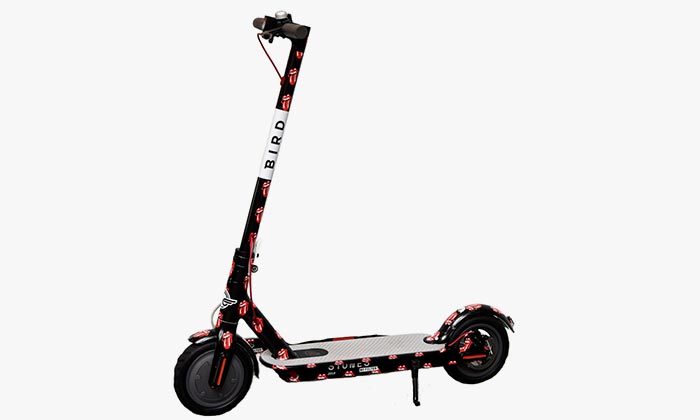 US tour 1978 tee
In 1978, after the release of the album Some Girls, the Stones embarked on a tour of the States, for which they gave their performances a pared-back, purist approach. The design of this comfortable white T-shirt dates back to this memorable tour, and features the band's iconic logo on its front. For that authentic late-70s look, each T-shirt is individually "stressed" – like Keef when he's away from his blues records.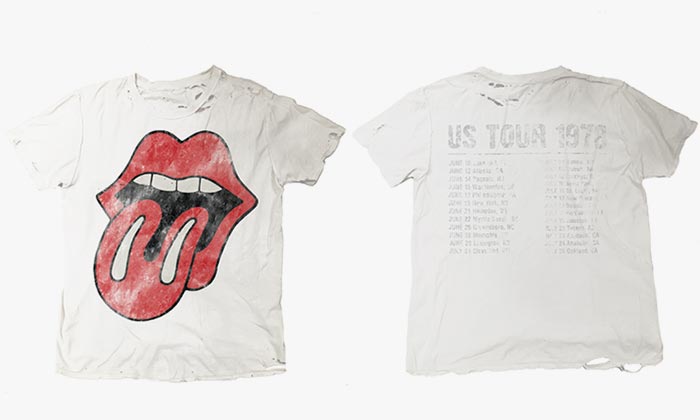 No Filter tie-dye pullover hoodie
After nearly six decades in the music business, the Stones are still going strong. Designed to coincide with the band's 2019 No Filter tour of North America, this tie-dyed pullover hoodie is coloured in the red, white and blue of the US flag. The classic Rolling Stones logo is also printed prominently on the hoodie's chest.
Honk
Scoring the Stones their 39th UK Top 10 album, this new 36-track, three-disc compilation brings together hits from from 1971 to the present day, along with triumphant live performances, including guest appearances from Florence Welsh, Dave Grohol and Ed Sheeran.
Let It Bleed: 50th Anniversary Edition Deluxe Box Sset
The Stones revisit their landmark 1969 masterpiece with a 50th-anniversary box set that highlights the album's finest moments, from 'Gimme Shelter' to 'Midnight Rambler'. Along with never-before-seen photos, lithographs and an 80-page book with an essay by music writer David Fricke, the set contains newly remastered versions of the album in both stereo and mono.
The Rolling Stones Rock And Roll Circus box set
Bringing the biggest names in rock'n'roll together under one big top, the Rock And Roll Circus concert film remains an invaluable document of the late 60s rock scene. Featuring performances by The Who, Jethro Tull, Taj Mahal, Marianne Faithfull, John Lennon, Eric Clapton and the Stones themselves, the once-shelved BBC special is now available as multi-media box set that includes the remastered film and concert album, and boasts unreleased outtakes from Lennon and others
Bridges To Bremen DVD
Another gem from the vaults, this previously unissued concert film captures the band's entire 22-song set from their 1998 performance in Bremen, Germany, along with four bonus performances, including 'Under My Thumb' and 'Let It Bleed', taken from a Chicago show on the same tour.
Bridges To Buenos Aires DVD
From the same Bridges To Babylon tour, Bridges To Buenos Aires captures the Stones during their five-night sell-out residency at the River Plate Stadium in Argentina's capital city. Restored in full, this show also features a very special guest appearance from Bob Dylan.
Mick Jagger: She's The Boss, Primitive Cool, Wandering Spirit, Goddess In The Doorway
Along with fronting one of the world's greatest rock bands, Mick Jagger also sought creative satisfaction through various solo works, allowing him to explore musical territory outside of The Rolling Stones' rock'n'roll remit. Now all four of his solo album are available as half-speed remasters helmed by Miles Showell in Abbey Road Studios.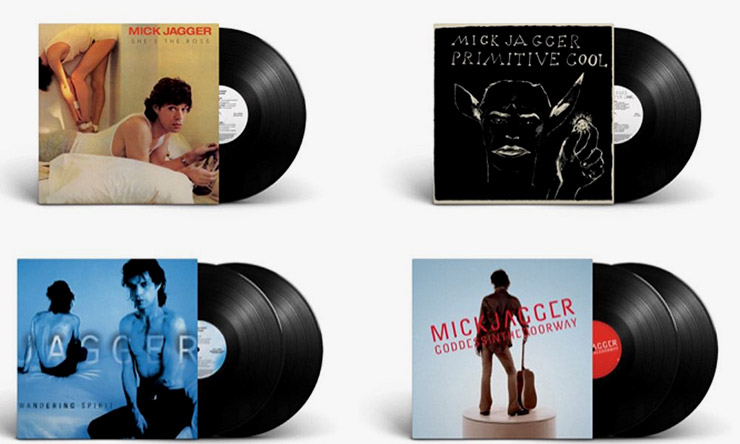 More great Rolling Stones Christmas gifts can be found here.