Miracles Land First Motown Million-Seller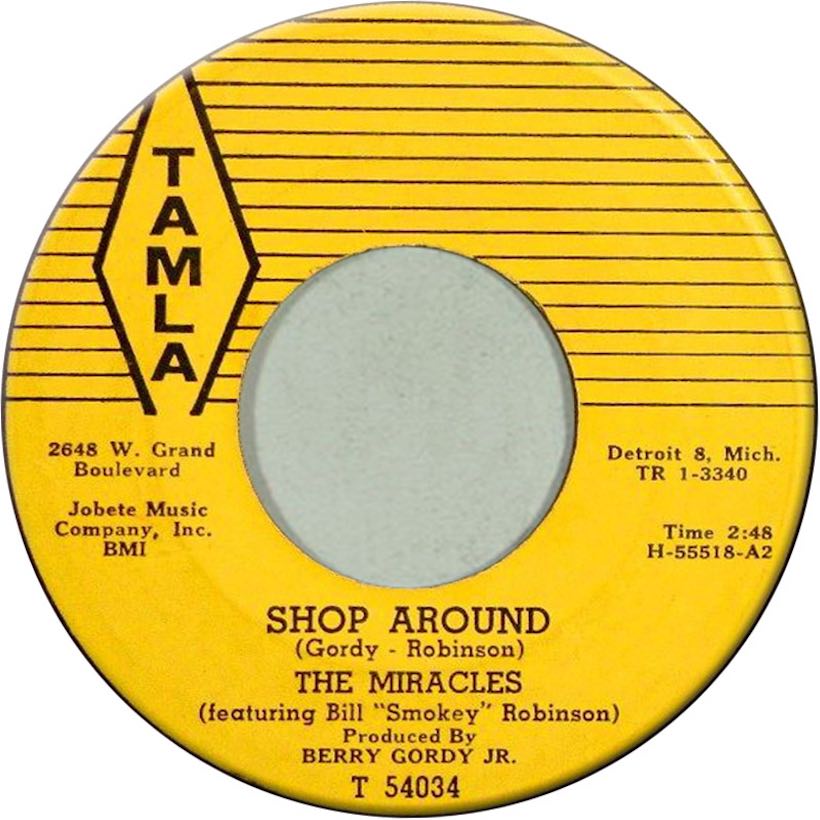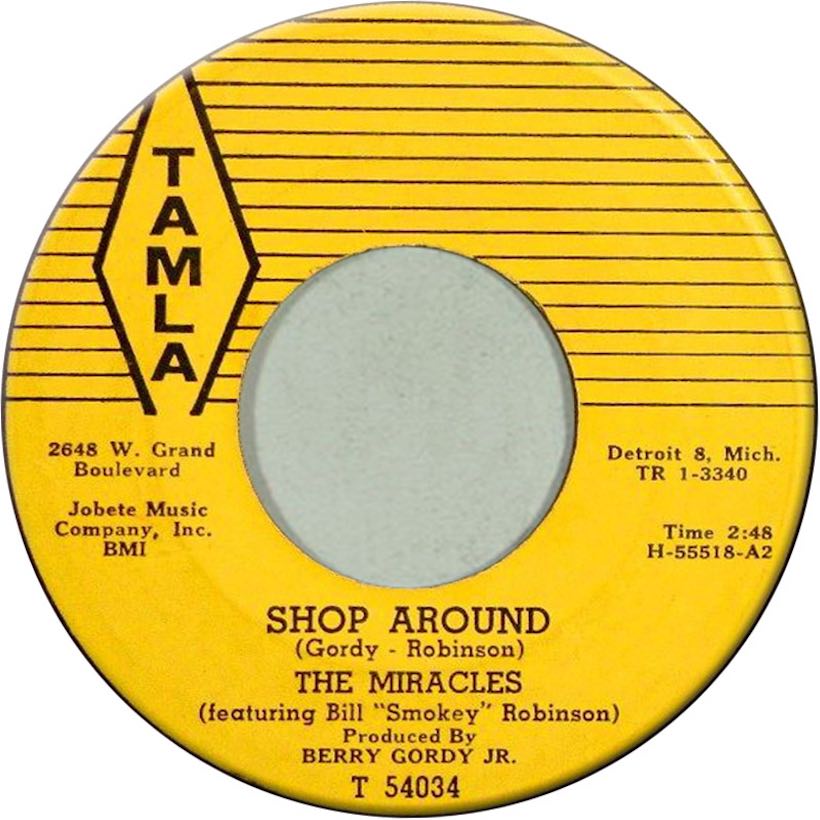 It was one of the first collaborations between Smokey Robinson and Berry Gordy, not just as flagship artist and label boss, but credited as co-writers. 'Shop Around' is an absolutely vital part of the early development of Motown, and on 12 February 1961, it sent the message that they really meant business, when it became their first million-seller.
Robinson really did use his mother's time-honoured advice as the lyrical inspiration for the song. He had originally intended to give it to Barrett Strong, the man who had written an even earlier chapter in the Motown story with the 1960 hit 'Money (That's What I Want).' But Gordy persuaded Smokey that he should keep it for himself and the Miracles.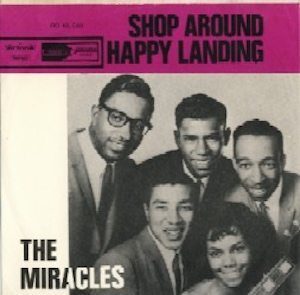 The group had had a very modest pop chart entry in late 1959 with 'Bad Girl,' but this was where their career really took off. 'Shop Around,' Tamla 54034, came out with a credit to "the Miracles featuring Bill 'Smokey' Robinson," and entered the pop and R&B charts on 12 December, 1960. In the new year, it reached No. 2 on the Hot 100 and spent eight triumphant weeks atop the soul survey, from mid-January to mid-March.
The first version of the song was a slower, bluesier rendition which was serviced to local radio, but only a couple of weeks later, Robinson got a very late night call from Gordy. The Motown boss told Robinson to assemble the Miracles at Hitsville, because he wanted them to re-record the song.
The group, perplexed but dutiful, made their bleary way to the company HQ and set about recording the more uptempo version we know and love. On 12 February, it turned into a million-seller. Not for the first and certainly not for the last time, Berry Gordy had been proved right.
Purchase 'Shop Around' as part of the 1961 debut album Hi We're The Miracles here.