Perfect Christmas Gifts For Hip-Hop Heads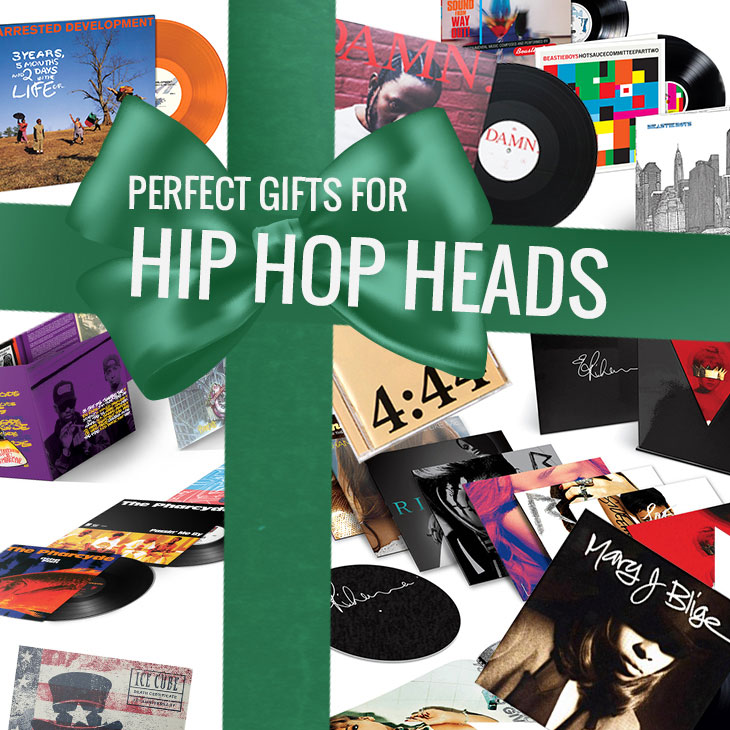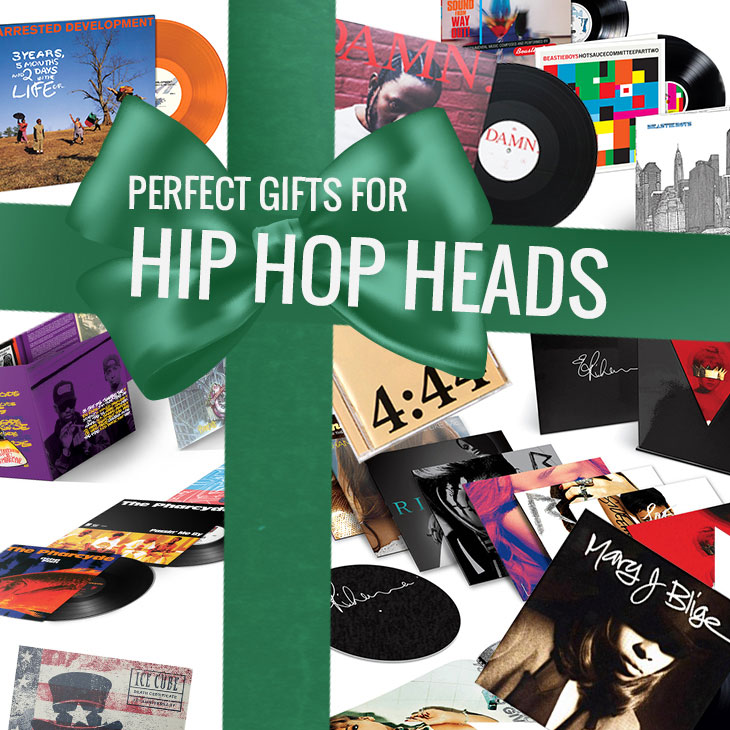 It's Christmas time in Hollis, Queens you're still figuring out what to get the hip-hop fan on your list that isn't last year's Beats headphones on sale or exorbitantly priced Yeezys. Luckily there's an abundance of gifts for hip-hop heads to choose from. This year was a game-changing year for hip-hop, with landmark releases from Kendrick Lamar, the triumphant return of JAY-Z and some stellar anniversary reissues from the Beastie Boys, Arrested Development and The Pharcyde as well as some R&B classics from Mary J. Blige and Rihanna. As Eazy-E would say, 'Merry Muthaf__kin' Xmas'.
1. Arrested Development: 3 Years, 5 Months And 2 Days In The Life Of…
Before Lil Jon put Atlanta and Crunk in the mainstream, there were 90s hip-hop innovators Arrested Development. The alternative hip-hop collective helped to kick start the popularization of Southern rap after their 1992 debut album 3 Years, 5 Months And 2 Days In The Life Of… scaled the charts. Cop the classic album now on clear orange vinyl.
2. Beastie Boys: The In Sound From Way Out!, Hot Sauce Committee Part Two, To The 5 Boroughs
Make your list and check one two one two, these Beastie Boys vinyl reissues are coming for you. Capitol Records reissued three seminal albums from the pioneering NYC group, including The In Sound From Way Out!, Hot Sauce Committee Part Two and To The 5 Boroughs. In addition to their critically acclaimed studio albums, The In Sound From Way Out! is a collection of the group's instrumentals from Check Your Head and Ill Communication, with a couple of new tracks thrown in. Check out their official store for even more gifts for hip-hop heads.
3. Ice Cube: Death Certificate (25th Anniversary Edition)
It'll be a good day for fans of West Coast hip-hop after you gift them with the 25th anniversary edition of this influential 90s album, Ice Cube's Death Certificate. Fresh off his split from N.W.A, Cube was firing shots at everyone from his former bandmates and a corrupt police department, just months before the LA riots broke out. To celebrate the anniversary, the album's been remastered and includes three new tracks from Cube including: 'Only One Me', 'Good Cop Bad Cop' and 'Dominate The Weak'.
4. Jay Z: 4:44
Other than a subscription to Tidal natch, what do you get a Hova fan this holiday? Fresh off its eight Grammy nominations, JAY-Z's comeback album 4:44 is also on physical formats that feature three bonus tracks including: 'Adnis', 'Blue's Freestyle/We Family' and 'ManyFacedGod' that boasts a feature from British R&B singer James Blake.
5: Kendrick Lamar: DAMN
Kendrick Lamar had already established himself as the most promising voice in hip-hop with his game-changing releases Good Kid, mAAd City and To Pimp a Butterfly and yet he managed to top himself with the release of this year's DAMN, which has already gone two-times platinum and earned Lamar seven Grammy nods.
6. GZA: Liquid Swords The Singles Collection
Out of all the potential gifts for hip-hop heads, this GZA Liquid Swords box is next level. As one of the essential albums of the golden age of hip-hop this deluxe box set includes four 7' records (each with a picture sleeve featuring original 12" art), new art prints inspired by each song and a 7" x 7" booklet featuring a Wax Poetics GZA interview with breakdowns of all four singles. For the true collectors, there's also a limited edition box signed by the GZA himself and set of "practice swords" to be wielded on Christmas morning.
7. Rihanna: Vinyl LP's
2017 seemed to be the year of Rihanna. She graced every magazine cover, was featured on the song of the summer and launched a makeup line all while fans clamoured for a tour and new music. Aside from gifting them with some Fenty x Puma creepers, give the gift of Rhi Rhi on vinyl. From her 2005 studio debut Music of the Sun to her first foray into an edgier sound, Good Girl Gone Bad to the chart-topping Anti, cop their favourite or surprise them with this box set that includes all eight studio albums along with a slipmat and a book.
8. Mary J Blige: What's The 411
Even the hardest hip-hop heads will sing along to Mary's soulful debut album from 1992. Working with Puff Daddy aka "Brother Love", Blige seamlessly fused together R&B with a hip-hop flow to become the crowing Queen of Hip-Hop Soul.
9. The Pharcyde: Bizarre Ride II The Pharcyde Box Set
Arriving during the heyday of West Coast hip-hop, The Pharcyde's 1992 album offered something different to Dre's G-funk sound and is considered the one of the greatest alternative rap albums ever. To mark the album's 25th anniversary, Craft recordings issued an extensive box set that includes the remastered album along with a host of rarities and remixes available digitally and on vinyl, CD and cassette, for the boombox devotees.
For more gifts for hip-hop heads, visit uDiscover Music's hip-hop store here.