Perfect Christmas Gifts For Thrashing Metalheads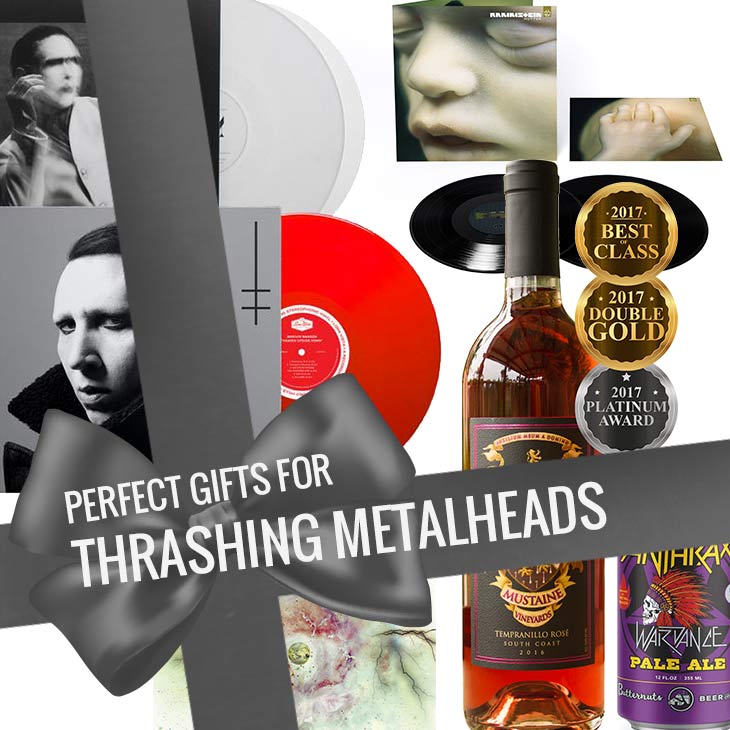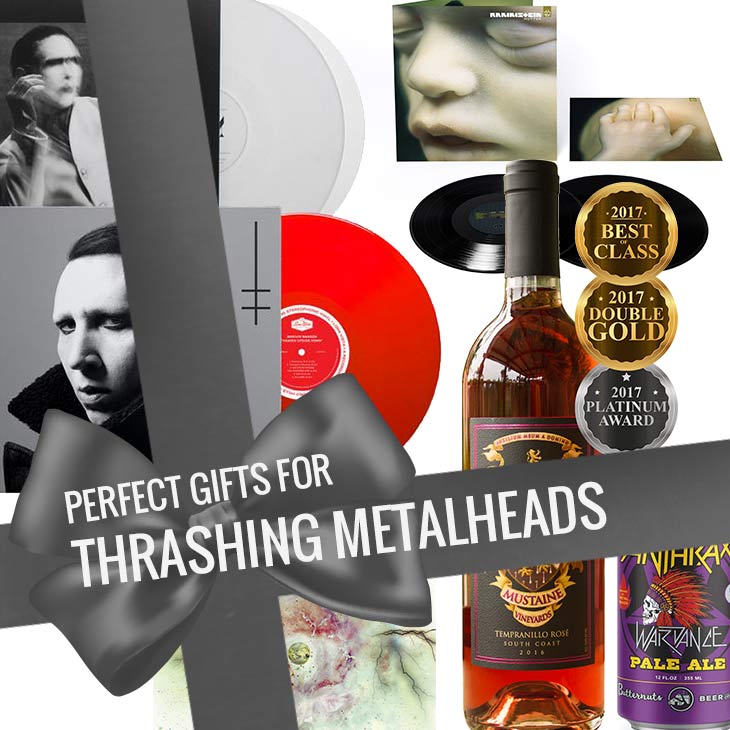 Don't let their Beelzebub bobble head fool you, metalheads love presents and holidays just like the rest of us commonfolk. Have a listen to 'God Rest Ye Merry Gentlemen' by Dio with Tony Iommi and tell us otherwise. From fans of NWOBHM legends such as Black Sabbath to thrash giants Metallica, here are the best Christmas gifts for metal music lovers that will warm his or her black heart.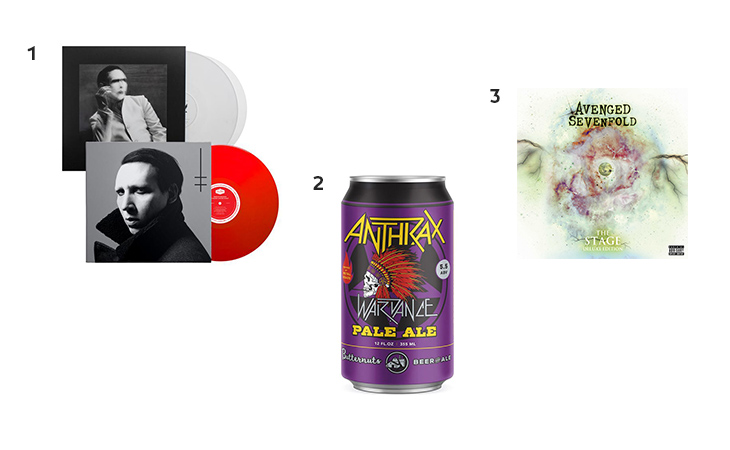 1. Marilyn Manson: Heaven Upside Down
For someone's who's been hailed as the Antichrist for over a decade, Marilyn Manson's new record makes the perfect Christmas gift. Dealing with his usual themes of themes of mortality, hell, and the devil, Heaven Upside Down marks a triumphant return for everyone's favourite grown-up goth.
2. Anthrax's Wardance Pale Ale
All that headbanging calls for quenching relief, which now comes in the form of a frightfully crisp pale ale, brought to you by the members of Anthrax and New York brewery Butternuts Beer & Ale.
3. Avenged Sevenfold: The Stage
As one of the most commercially successful metal bands of the 21st Century, this metalcore act attracts from both the metal and hard rock side of the aisles, and their 2016 album, The Stage, was no exception. Now there's a deluxe reissue on the way that includes six cover songs and original song 'Dose', as well as four unreleased live tracks.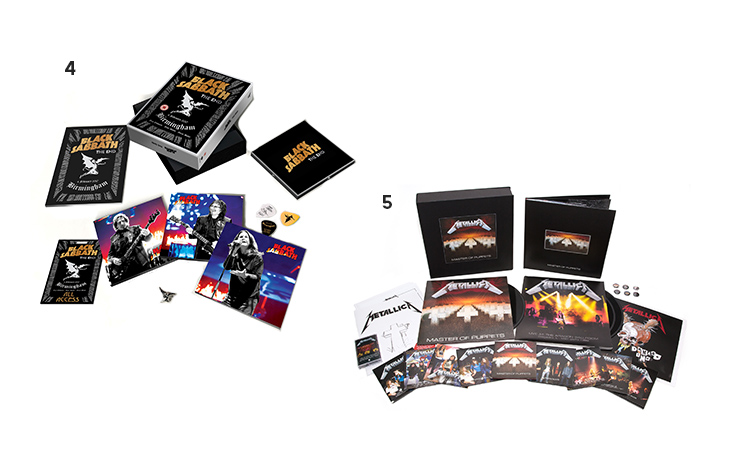 4. Black Sabbath: The End Of The End
As the one of the definitive bands who shaped the genre, Black Sabbath ended their nearly 50-year run with a historic farewell show in their hometown of Birmingham, captured on a deluxe DVD and CD collector's editions. It also contains bonus recordings of the band playing their favourite songs that didn't make their tour setlist. Bonus points if you sign the card, "From your favourite war pig."
5. Metallica: Master Of Puppets
Rarely does metal get such a royal reissue treatment, and this deluxe box from thrash icons Metallica is truly a sight to behold. The exhaustive box set contains their remastered 1986 landmark album along with live shows, demos, interviews, photos and lyrics all packaged in the format of your choice: vinyl, CDs and cassette.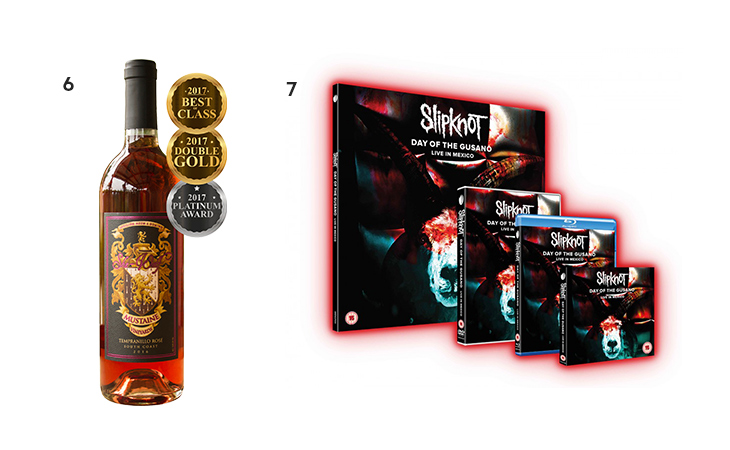 6. Dave Mustaine: She-Wolf Rosé
Who knew Megadeth frontman Dave Mustaine not only slays on the guitar but is a master in the fine art of fermentation? Try the award-winning Tempranillo She-Wolf Rosé by Mustaine Vineyards, named after the song from the band's 1997 album, Cryptic Writings.
7. Slipknot: Day Of The Gusano
Iowa metal legends Slipknot are more than just a band, they're a nine-man force of nature and brought their personal brand of mayhem to Mexico City for the first time in December 2015. Shot in HD and directed by the band's own M Shawn Crahan, Day Of The Gusano documents this iconic performance along with interviews with the band, now released on DVD, CD and Blu-ray formats, as well as special gatefold deluxe vinyl and DVD packages.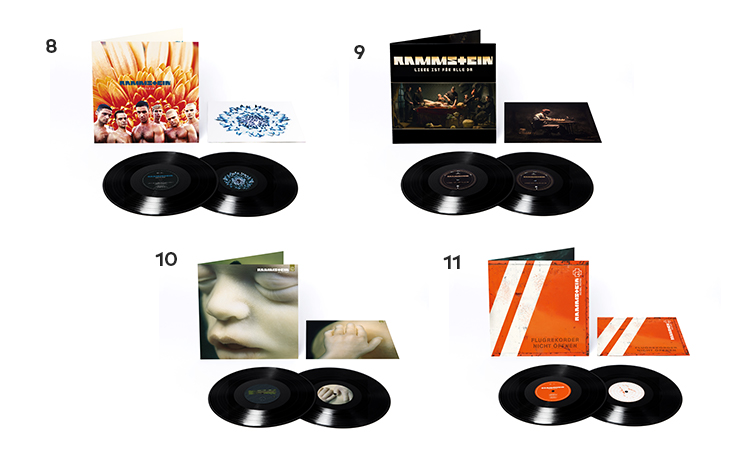 8-12. Rammstein: Mutter, Herzeleid, Sehnsucht, Reise, Reise, Rosenrot, Liebe Ist Für All Da
German industrial metal mainstays Rammstein were titans of the scene in their native country before breaking internationally thanks to their appearance on David Lynch's film soundtrack for Lost Highway. From their seminal debut, Herzeleid, in '95 (8), to the controversial Liebe Ist Für All Da (9) in 2009, it's an essential buy for any metal completist.
14. Rammstein: Paris Blue Deluxe Edition
Swedish-born director Jonas Åkerlund took upon the impossible task of capturing the immense visual and sonic experience that is a Rammstein concert. Shot at two acclaimed Rammstein concerts at the Palais Omnisports in Paris in front of 17,000 spectators, this sprawling box is a true collector's item, featuring 128 mins concert experience, 4 exclusive coloured (blue) 180 gram vinyl records and 2CD plus Blu-Ray.
For more holiday gift ideas for heavy metal music lovers, visit uDiscover Music's heavy metal store here.