Perfect Christmas Gifts For Classic Pop Enthusiasts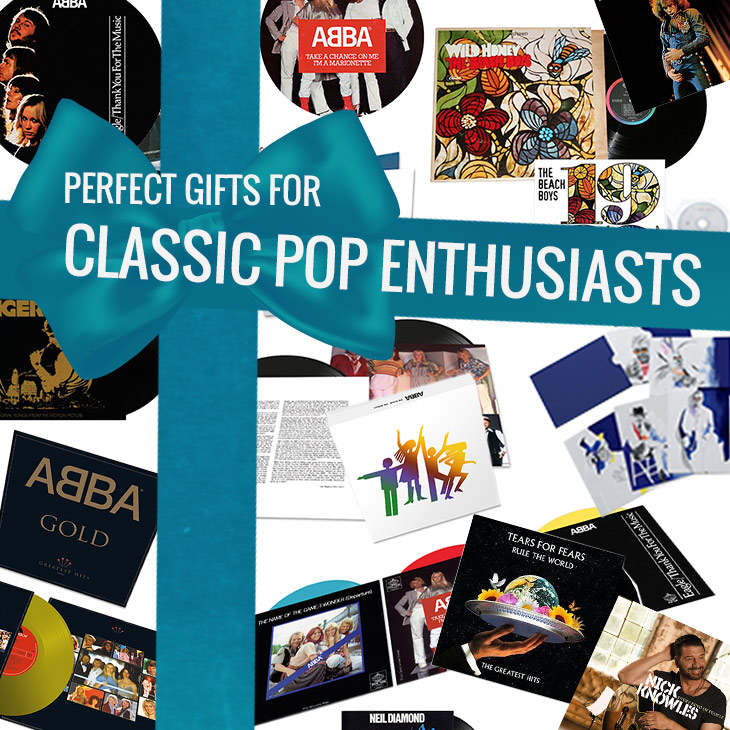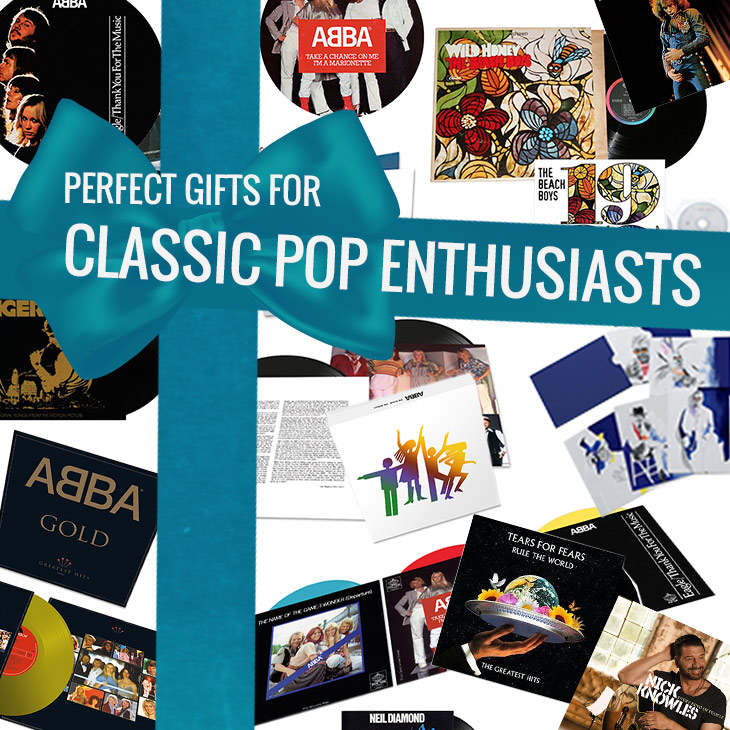 Though pop music comes in all shapes and sizes, one thing is certain: each generation has its icons. It's no accident that The Beach Boys, Carpenters and Madonna still define their era – and yet their brilliance continues to speak to new fans. Whether you're shopping for long-time listeners or new initiates, here are some perfect Christmas gifts for pop music fans.
1-4, 8, 16, 18: ABBA: Gold: Greatest Hits (25th Anniversary) / The Singles Coloured Vinyl Box / ABBA: The Album (half-speed master) / Frida, Agnetha, Benny/Björn solo albums / single picture discs /
Your loved ones will certainly thank you for the music here. ABBA's hit-stuffed Gold collection celebrates its 25th anniversary with a fittingly gold-coloured double-vinyl release, while the Swedish four-piece's 1977 album, ABBA: The Album, receives a half-speed master reissue and a coloured-vinyl singles box sets. And if that's not enough, those singles themselves get separate picture disc reissues. Take a closer listen to the unique voices that made for the group's magic with vinyl reissues of their key solo albums.
5: The Beach Boys: 1967 – Sunshine Tomorrow / Wild Honey
Everyone talks about Pet Sounds – and rightly so – though Beach Boys fans know the group recorded plenty of wonderful music following that watershed album. Celebrating its 50th anniversary, Wild Honey appears in stereo for the first time (on vinyl, no less), while The Beach Boys' vaults are pried open to release 54 long-sought studio and live rarities from the original sessions.
6: Tears For Fears: Rule The World: The Greatest Hits
There can be no more suitable title for a collection that includes 'Sowing The Seeds Of Love', 'Shout' and, of course, 'Everybody Wants To Rule The World.
7: Elton John: Diamonds: Deluxe Edition
Celebrating 50 years in the business, Diamonds takes us from 'Your Song' to 'Looking Up' – and all points in between in Elton's glittering, hits-filled career into one of the must-have gifts for pop music fans.
9: Carpenters: The Vinyl Collection
Wonderful songwriting and magical voices: Carpenters' career is fittingly celebrated with a 12LP box set taking in classic albums Close To You, Now & Then and Passage – and a whole lot more.
10-13: Neil Diamond: vinyl reissues
Another shining talent who celebrated his 50th musical anniversary, Brother Love's Travelling Salvation Show, Hot August Night, The Jazz Singer and Beautiful Noise reveal different sides of this many-faceted Diamond.
14: Madonna: Rebel Heart Tour DVD
Capturing a career-spanning set from the Rebel Heart Tour, this is proof (as if it were needed) that the Queen Of Pop still wears her crown well.
15: Nick Knowles: Every Kind Of People
Pop music comes in all shape and sizes: including reality TV stars that cover the songs that inspired them – from Louis Armstrong to The Beatles and Barry White.
17: Wet Wet Wet: Popped In Souled Out
The debut album that made a huge splash in 1987, bolstered with B-sides and remixes, live footage, the fan-favourite Memphis Sessions and a disc's worth of previously unreleased recordings.
For more gifts for pop music fans, visit uDiscover Music's Classic Pop store here.