Perfect Christmas Gifts Even Punks Won't Destroy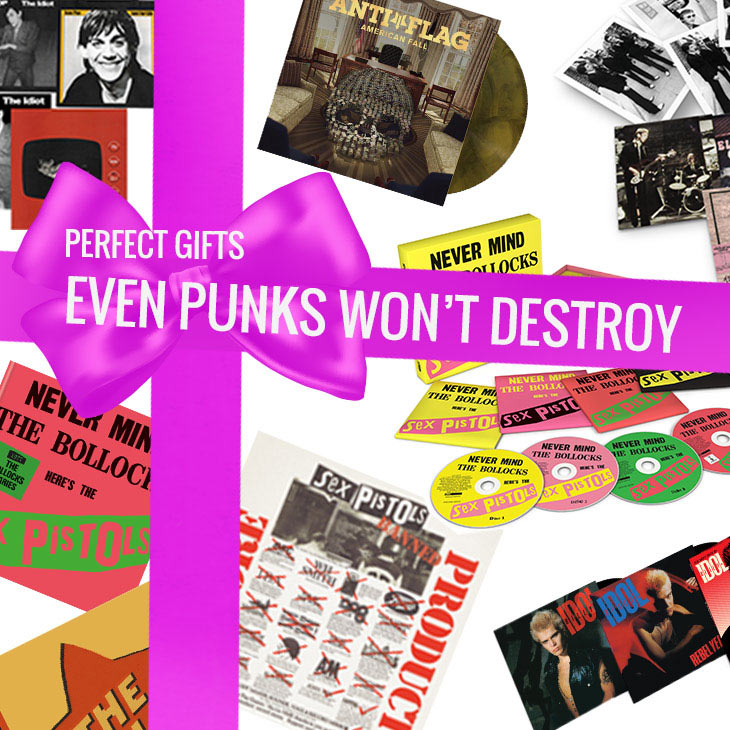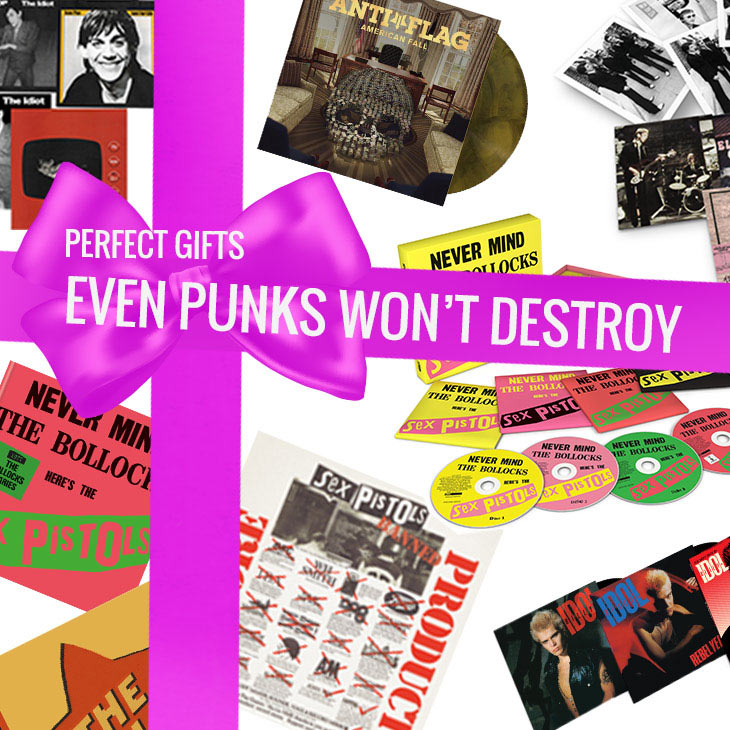 No Elvis, Beatles or The Rolling Stones – that's what The Clash claimed. But no Santa Claus? Surely not. These perfect Christmas gifts for punk rockers will have them pogoing around the Christmas tree all day and night.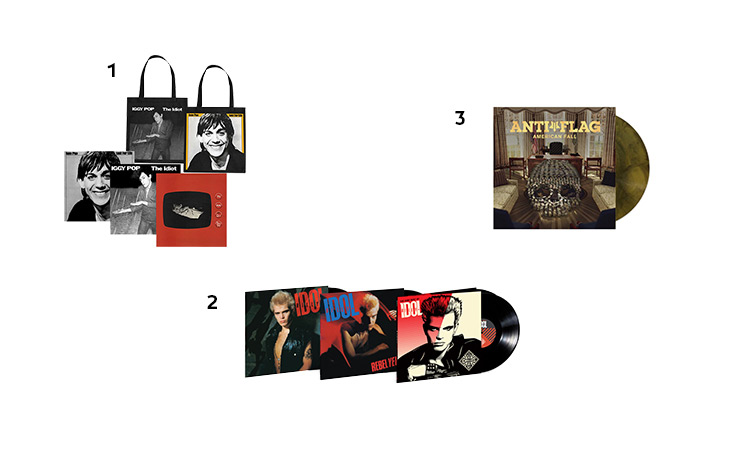 1: Iggy Pop: vinyl bundle
Iggy's David Bowie-assisted solo albums (The Idiot, Lust For Life) ensured the proto-punk pioneer was embraced by the burgeoning new wave scene of the late 70s, while the live album TV Eye captures what happened when the pair went on tour together.
2: Billy Idol: Billy Idol / Rebel Yell / Idolize Yourself: The Very Best Of Billy Idol
Punk's other peroxide-blonde icon, Billy Idol helped bring punk attitude into the mainstream in the 80s with hits such as 'White Wedding' and 'Hot In The City'.
3: Anti-Flag: American Fall
Refreshingly straight-shooting and unafraid to speak their minds, Anti-Flag's latest is a refreshingly no-holds-barred look at a world in a perpetual state of political uncertainty.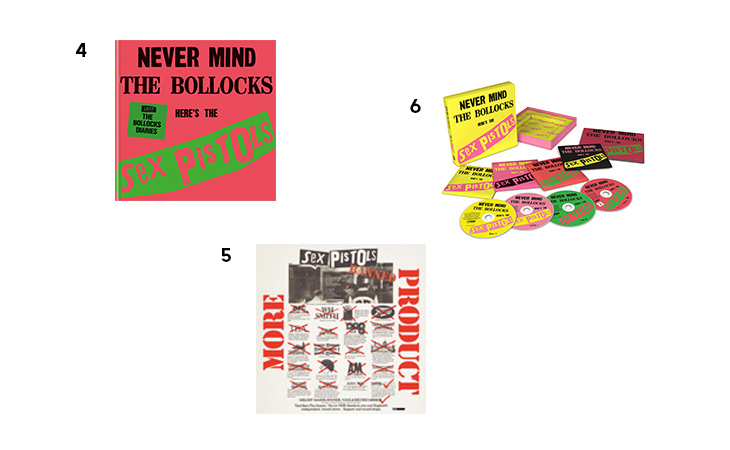 4-6: Sex Pistols: 1977: The Bollocks Diaries As Told By The Sex Pistols / More Product / Never Mind The Bollocks… Here's The Sex Pistols: 40th-Anniversary Deluxe Edition
Sex Pistols' debut album still packs a punch – particularly in today's politically-charged world. The deluxe reissue features rarities and live recordings that capture the group at their raw best, while The Bollocks Diaries trawls through the wreckage with plenty of archive imagery. More Product expands an original interview album to retell the story in the Pistols' own filthy words.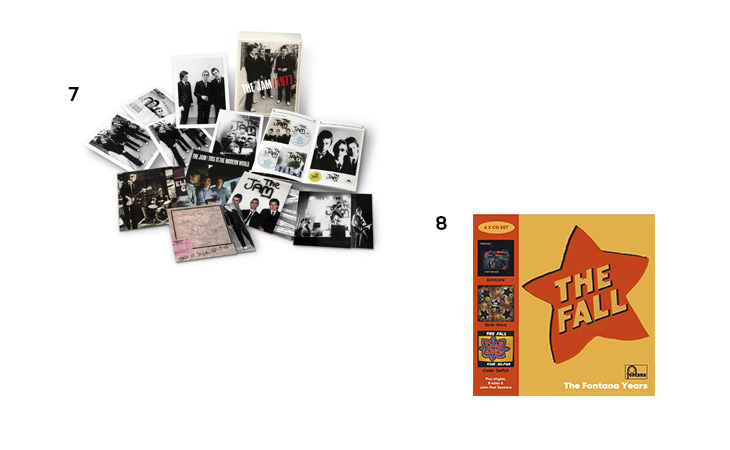 7: The Jam: 1977
Featuring live recordings and unreleased demos alongside their iconic first two album, In The City and This Is The Modern World, 1977 provides a snapshot of the year in which Paul Weller and co emerged as natural successors to The Who.
8: The Fall: The Fontana Years
Three album, six CDs, and a whole load of B-sides and John Peel sessions capture a time when Mark E Smith and co – almost unbelievably – had chart success while refusing to compromise their sound.
For more gifts for punk rockers, visit uDiscover Music's punk rock store here.