Grand Funk Hit The Road In '75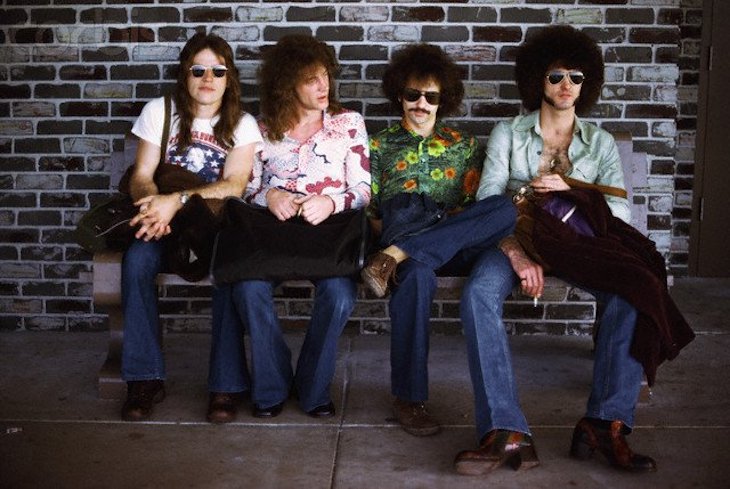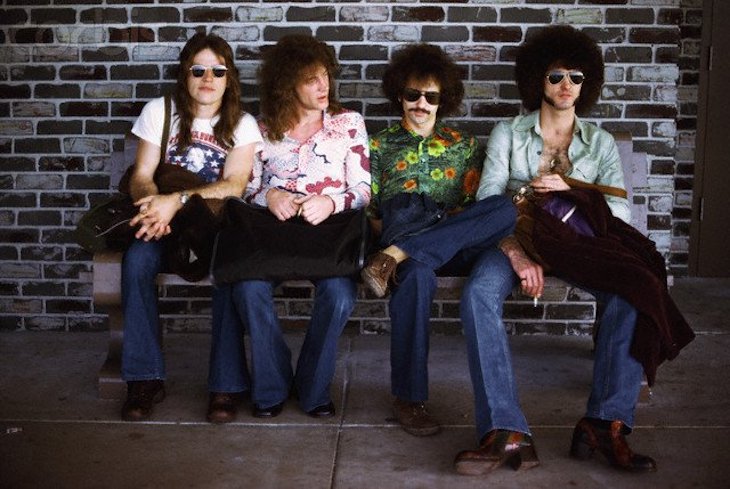 It wasn't the most politically correct title, by modern standards, but Grand Funk had already warned All The Girls In The World Beware!!! with their new album at the end of 1974. As soon as the new year began, they were on the road, all over the world, to promote it, with a huge tour that began in Mobile, Alabama on 2 January 1975.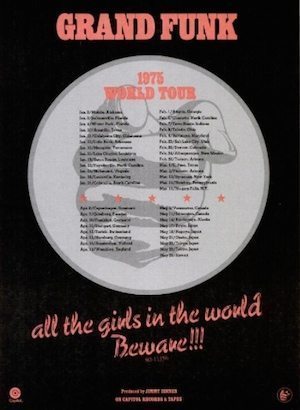 It was an itinerary to remind any doubters just how big an institution Grand Funk were, both at home and abroad. The tour made its way through America during the whole of January, most of February and the first half of March. Then came a European leg, starting in Copenhagen on 6 April and playing to a total of six countries. The tour was subsequently captured on the band's next album, the live LP Caught In The Act. That was released in August 1975 before Grand Funk returned to the studio for the Born To Die set, released early in 1976.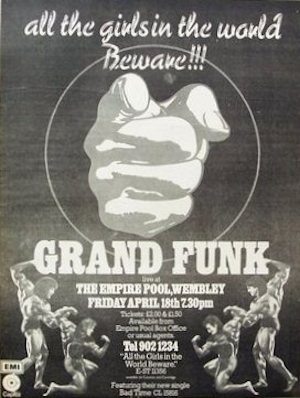 That run of shows on the 1975 tour included a show at the venue we now call Wembley Arena (or the SSE Arena, Wembley to be more precise), but which in those days was known as the Empire Pool. In May, the tour visited Canada, before Grand Funk played five shows in Japan, finishing with a date in Hawaii.
As they headed out on the road, the band were in the charts not just with the All The Girls In The World Beware!!! album, but also the single 'Some Kind Of Wonderful,' which made it all the way to No. 3 in the US. As Billboard had reported, they were part of an "American invasion" of Britain in the first few months of 1975 that also included visits by Glen Campbell, Al Martino, Anne Murray and Tavares.
Follow uDiscover's official Grand Funk Best Of playlist.