It's Louis Armstrong's Wonderful World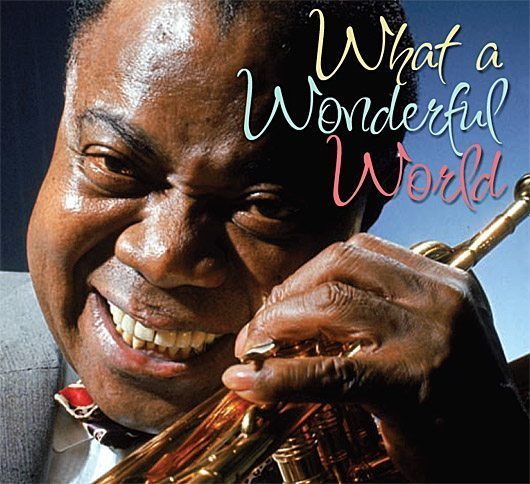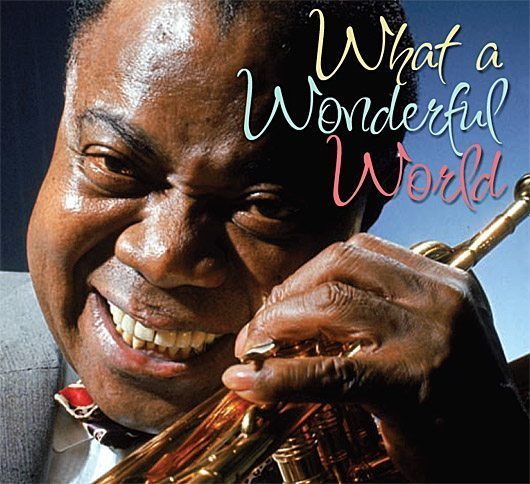 In 1966 Louis Armstrong and the All-Stars were slowing down. To avoid excessive traveling Satchmo and the band appeared at the Jones Beach Marine Theatre in Long Island from July to September, but the following year he once again hit the European trail appearing in Denmark, Dublin, Antibes, St. Tropez, and Majorca. Home from Europe, Louis recorded another couple of songs in New York City on 16th August 1967. When Louis was first played a demo of the song he was to record that day his reply was unequivocal, "Pops I dig it, Let's Do It."
It was to prove to be another momentous studio session in a career that arguably should long ago have stopped having them. Bob Thiele the producer of Satchmo's LP with Duke Ellington took in the demo of a song that he and George Weiss had written; naturally he took it first to Joe Glaser, Pops's manager, and then to Louis, who was performing in Washington DC. History has since revealed that Tony Bennett had first of all turned the song down flat. History has also showed it to be an enduring song, for Louis, a man in the November of his years, able to nail its sentiments perfectly; the President of ABC-Paramount Records couldn't have disagreed more, he virtually banned the company from putting any effort into the song and in America it disappeared without trace. The song? 'What A Wonderful World.'
If the American record company hated it, this was far from the case in Britain, where it demonstrated that you cannot keep a hot song down as it progressed steadily up the charts, reaching No.1 in the last week of April 1968 and stayed there for a month, selling well over half a million copies in the process. Today there's not a person in the world who does not associate this song with Louis Armstrong, whether it's because they bought it as a single, have it on one of the hundred's of compilations it's appeared on, heard it on the soundtrack of Good Morning Vietnam in 1988 or one of probably hundreds of adverts that have used it's inspiring message as a sound-bed.
It's a song that familiarity has not found contemptuous, quite simply it's one of the most uplifting, life-affirming songs of all times – and it's all because of Louis Armstrong. It's Satchmo's Wonderful World…We've just been lucky to have lived in it
Louis Armstrong's What A Wonderful World is available to buy here.