Lynyrd Skynyrd Serve A Second Helping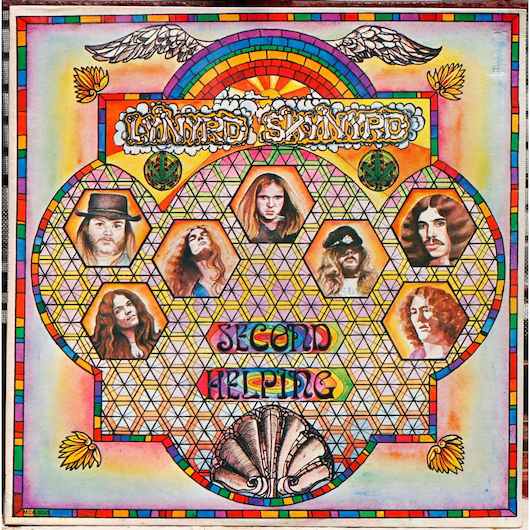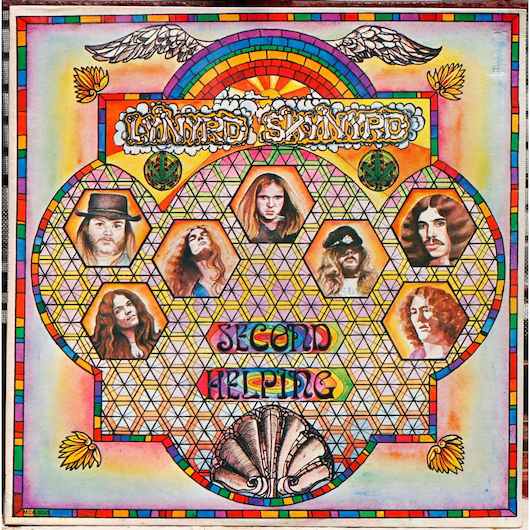 Lynyrd Skynyrd's Second Helping, the record that contained their biggest hit single and perhaps greatest theme tune, 'Sweet Home Alabama,' was released on 15 April, 1974.
After the success of their debut album, 1973's Lynyrd Skynyrd (pronounced 'lĕh-'nérd 'skin-'nérd), the Second Helping LP was recorded chiefly at the Record Plant in Los Angeles, apart from that signature hit which the band laid down in Doraville, Georgia.
Their producer, as with the first album and 1975's third release Nuthin' Fancy, was Al Kooper, whose notoriety already stretched back some 15 years to his teenage success with the Royal Teens. Kooper's association from the mid-1960s with Bob Dylan was augmented by appearances with hundreds of other artists, not to mention his own recordings from 1969 onwards.
Kooper was also one of the musicians on Second Helping, singing and playing piano on two tracks, while 'Sweet Home Alabama' featured the vocals of Merry Clayton, Clydie King and others. Clayton, famously the female voice of 'Gimme Shelter,' was not the only Rolling Stones alumnus on the Skynyrd album, with saxophonist Bobby Keys playing on 'Don't Ask Me No Questions' (the first single from the set, before 'Alabama') and Skynyrd's cover of JJ Cale's 'Call Me The Breeze.'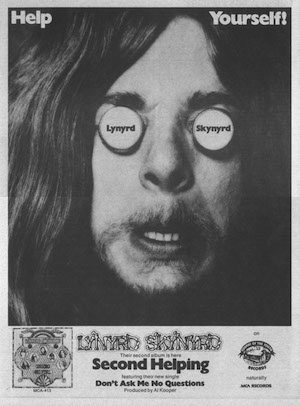 Second Helping outdid its predecessor, which had peaked at No. 27 in the US, by reaching No. 12, and it was certified gold by September 1974. It went both platinum and double platinum, on the same day, in 1987. "A vast improvement over their first album," ruled Billboard in their original review, "and a tribute to the combination of skill and good taste."
Listen to Second Helping on Spotify
Explore our dedicated Lynyrd Skynyrd Artist Page