Maiden's Starship Takes Off Again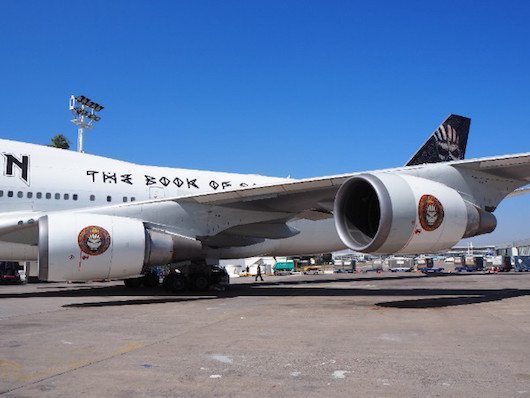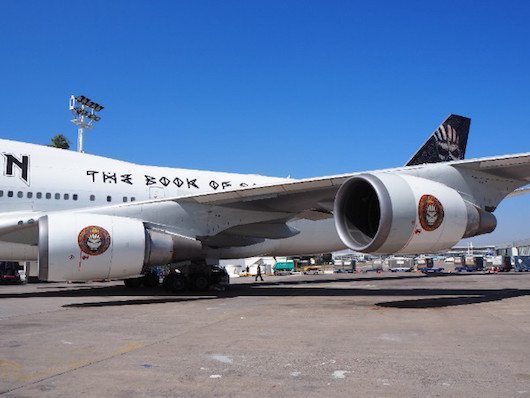 Iron Maiden's new Ed Force One will take off from Santiago Airport this afternoon (22) to rejoin the band's tour, following the accident in Chile last Saturday which meant that both of both of the Boeing 747's port side jet engines had to be replaced.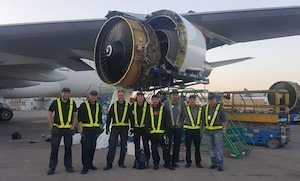 The craft will be reunited with the Maiden touring party at Brasília Presidente Juscelino Kubitschek International Airport. After the show at Nilsen Nelson Arena, tomorrow Ed Force One will be loaded up with over 20 tons of equipment and Maiden tour personnel to fly to Fortaleza for Thursday's concert, then onto Sao Paulo, New York and beyond on the Book of Souls World Tour, which visits 36 countries in five months.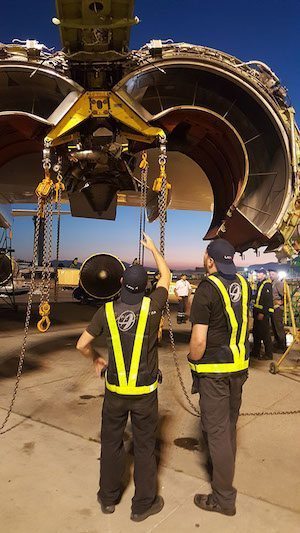 "The speed and thoroughness of this incredibly complex operation was stunning," says pilot and Maiden frontman Bruce Dickinson, "and we are so very pleased to get our plane back! We would like to thank Air Atlanta and their terrific rescue team for a fantastic effort in achieving this in the time they did, and to Boeing, LAN Chile. ACS and Rock-It Cargo for all their invaluable support. We are sorry though for our fans in Cordoba, Buenos Aires, Rio and Belo Horizonte who missed out seeing the plane, but we hope they enjoyed the concerts as much as we did."
Maiden's latest aeronautic adventure is another example of a phenomenon that is pure rock 'n' roll. We've all heard of rock stars and their cars, but this is taking it to a whole new level: there days, many bands charter their own plane so they can tour the world without having to deal with the vagaries of air travel and scheduled flights. Those aircraft often become part of the band's international identity, and quite a status symbol too.
It was the Rolling Stones who started the trend back in the early 1970s, when they chartered an old Boeing 720 that was christened The Starship. But they were not the first stars to have their own aircraft — and they didn't own theirs. In the 1960s, Frank Sinatra owned a Lear Jet, with a personalised registration, and even before that, the Chairman of the Board had an old piston-engined Convair that he took on a world tour.
uDiscover presents a brief pictorial history of rock 'n' roll starships, starting in the '70s with the Rocket Man himself, Elton John, and also starring the Stones, Led Zeppelin, Deep Purple, the Killers, Kiss and Mr. Sinatra.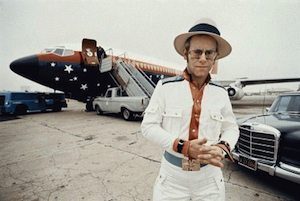 Frank Sinatra's Convair and Lear Jet: