'Nowhere To Run' From Martha & the Vandellas In '65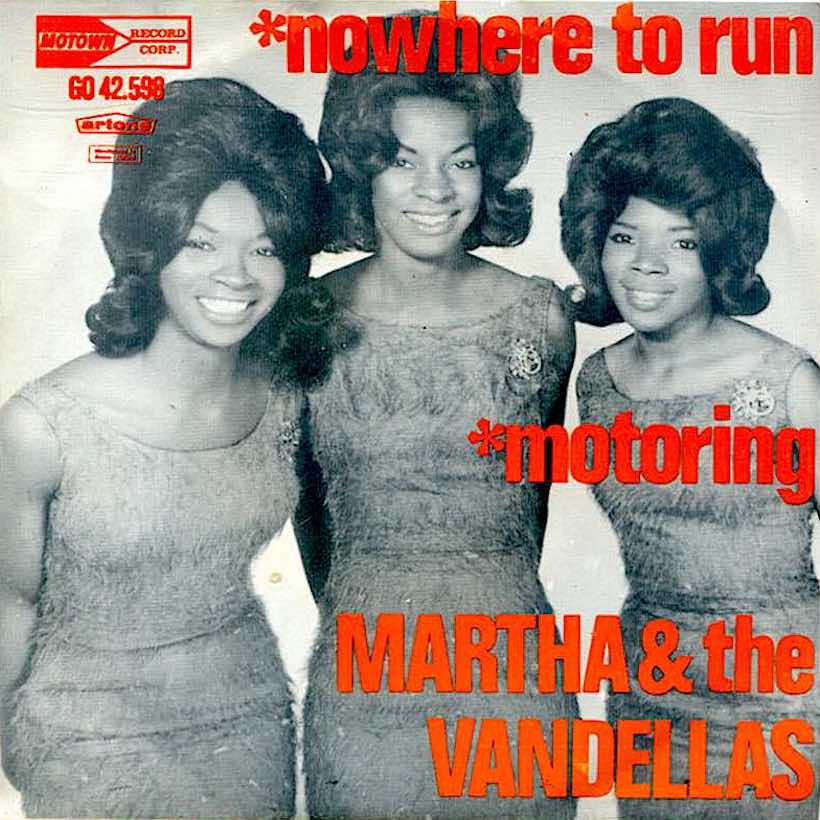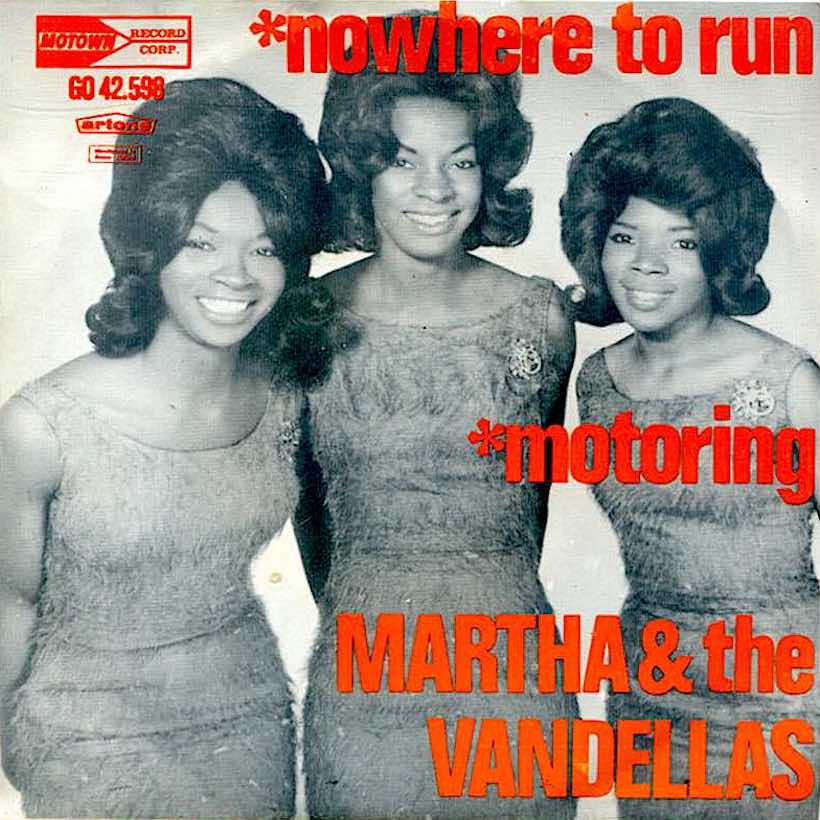 You could pick any year from the heyday of Motown and call it a classic, but today we're making the case for 1965. It was the era of the Supremes' 'Stop! In The Name Of Love,' the Four Tops' 'I Can't Help Myself (Sugar Pie, Honey Bunch),' Marvin Gaye's 'Ain't That Peculiar,' the Miracles' 'Ooo Baby Baby' and 'The Tracks Of My Tears,' the Temptations' 'Since I Lost My Baby,' the list goes on and on. On 27 February that year, Martha & the Vandellas added their own jewel to that crown as they entered the Hot 100 with 'Nowhere To Run.'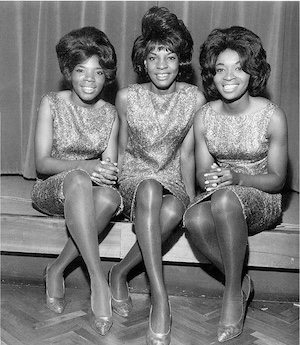 The propulsive, tension-filled number came flying off the pens of Holland, Dozier and Holland and into the Hitsville studio in September 1964, when the backing track was recorded, James Jamerson bassline et al. At the time, Martha Reeves and the group were enjoying one of the hits of their lives with 'Dancing In The Street,' and went into the studio to record their parts of 'Nowhere To Run' in October, even with Martha ailing from their exhaustive road work.
By the time the song was released in early February, the pressure was on for a success, since 'Wild One,' the follow-up to 'Dancing,' had peaked at No. 11 R&B and just No. 34 pop. There was no such audience or airplay hesitation about the new release. "I loved the lyrics the lyrics the minute I heard them," said Reeves in The Complete Motown Singles Vol 5: 1965. 
'Nowhere To Run' became a No. 5 R&B hit and entered the Hot 100 at No. 73. It arrived at its No. 8 pop peak in the week that the Supremes fell from the top with 'Stop! In The Name Of Love,' and as Jr. Walker and the All Stars were sitting pretty in the top five with 'Shotgun.'
Purchase 'Nowhere To Run' on 50th Anniversary: The Singles Collection 1962-1972 here.
Follow uDiscover's Martha Reeves & the Vandellas Best Of playlist.