Roy Orbison Rocks Into '66 With 'Breakin' Up Is Breakin' My Heart'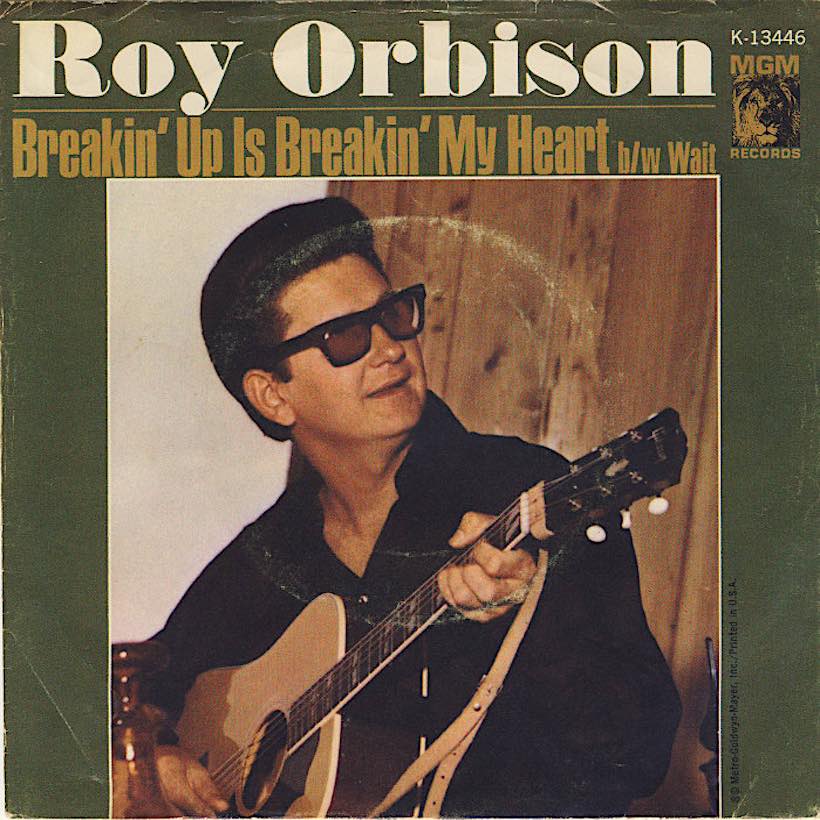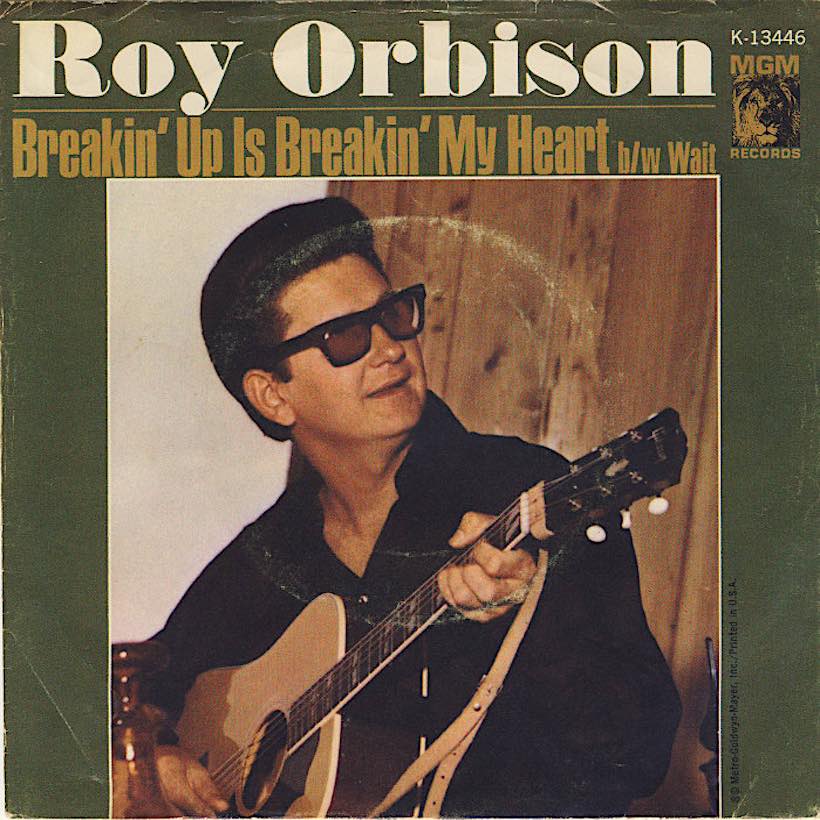 Any assessment of the best and most memorable singles released by Roy Orbison after his initial glory on the Monument label must include 'Breakin' Up Is Breakin' My Heart.' One of his many writing collaborations with Bill Dees, the uptempo track entered the Billboard Hot 100 on 22 January 1966.
Released as "The Big O" got into the stride of his relatively recent deal with MGM Records, the track was included on his simultaneously-released eighth studio LP The Orbison Way. So was the previous single 'Crawling Back,' and all of these releases would emphasise the particularly enduring audience that Roy maintained in the United Kingdom.
Orbison remained a frequent visitor to the UK throughout his career, maintaining a popularity that was emphasised again late in 2017, when A Love So Beautiful, featuring the Royal Philharmonic Orchestra, went straight to No. 2. Back in the mid-1960s, 'Crawling Back' reached No. 19 there when it was only a No. 46 entry in the US. The Orbison Way would go on to No. 11 on the album chart there, as opposed to a No. 128 peak in the States.
'Breakin' Up Is Breakin' My Heart' hit the US listings at No. 81, and went on to a No. 31 peak there. In the UK, and as always on the London label, it again fared better, reaching No. 22. That American peak was a little lower than the one predicted by Billboard in their review of the single. "The composer-performer has an exciting original rhythm number loaded with dance appeal," wrote the magazine, "that will spiral up the chart to replace his first MGM hit 'Crawling Back.'"
By March, Orbison was back in the UK to top the bill on ITV's weekly variety show Sunday Night at the London Palladium, just before starting a major tour. The first night was at the Finsbury Park Astoria in London, with guests including the Walker Brothers and Lulu.
Purchase 'Breakin' Up Is Breakin' My Heart' on The Orbison Way here.
Follow the Roy Orbison – Top Tracks playlist.