The sudden, shocking and needless death of Sam Cooke in December, 1964 deprived the world of music of one of its true originals. Countless fans of this superb vocal stylist, songwriter and performer were understandably inconsolable when they heard about his mysterious shooting at the age of just 33. Less than a month later, those fans gave Cooke his first posthumous hit.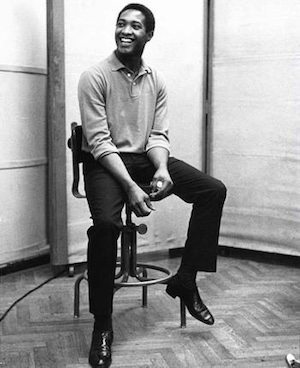 'Shake,' an infectious upbeat composition by Cooke himself, was recorded at his last studio session at RCA Studios in Hollywood, just a month before his demise. It was released a mere ten days after he was killed, in a historic double-sided single that also featured the epic and elegiac 'A Change Is Gonna Come,' a song that would soon become forever associated with the civil rights movement.
The A-side entered the Billboard Hot 100 at No. 73 on 9 January, 1965, and the R&B chart a week later. 'Shake' became a major hit in both genres, climbing to No. 7 in the pop market and spending three weeks at No. 2 on the soul chart.
The song went on to be covered by a who's who of artists, hitting the R&B top 20 in 1967 for Otis Redding and inspiring pop covers by the likes of the Small Faces and a young Rod Stewart. There were also versions by Ike & Tina Turner and the Supremes, who four months of his death, released the tribute album We Remember Sam Cooke.
Listen to 'Shake' on the Sam Cooke compilation 'Portrait Of A Legend' on Spotify