Chems & St. Vincent Together 'Under Neon Lights'
Here's the fascinating new collaboration between dance heroes the Chemical Brothers and American pacemaker St. Vincent. 'Under Neon Lights' will be on the new album by the "Chems," 'Born In The Echoes,' which as previously reported will be out on July 17. This new clip is produced by Marcus Lyall and directed by Adam Smith.
Other collaborators on the album include Beck, on the song 'Wide Open'; Cate Le Bon ('Born In The Echoes'), Ali Love ('EML Ritual') and Q-Tip, with whom the lead song 'Go' came out in May, accompanied by a video by Oscar-winning French director Michel Gondry.
The Chemical Brothers headline the Other Stage on the closing night at Glastonbury tonight (Sunday) and have shows all around Europe during the summer, through to an appearance at the Isle of Wight Festival in September.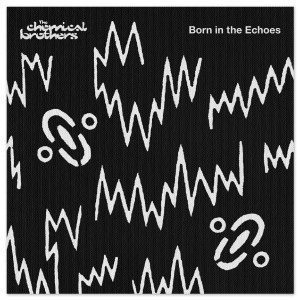 The track listing for the standard 'Born In The Echoes' album is as follows:
Sometimes I Feel So Deserted
Go
Under Neon Lights
EML Ritual
I'll See You There
Just Bang
Reflexion
Taste Of Honey
Born In The Echoes
Radiate
Wide Open
The deluxe edition adds these extra tracks:
Let Us Build A City (Bonus Track)
Wo Ha (Bonus Track)
Go (Extended Mix) [Bonus Track]
Reflexion (Extended Mix) (Bonus Track)
Explore our dedicated Chemical Brothers Artist Page