Lizz Wright Leans In & Takes To The Road
Here's the new video for 'Lean In,' taken from the acclaimed jazz-soul vocalist Lizz Wright's first album for Concord, 'Freedom & Surrender,' which was released worldwide last Friday (4).
Lizz is about to take the album on the road, with a New York show this coming Thursday (10) and other US dates this month. She then comes to Europe for an 11-date tour culminating at Ronnie Scott's in London on October 31.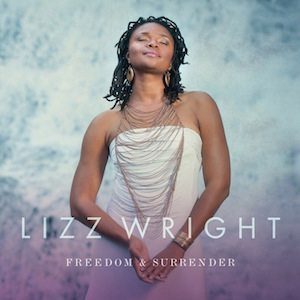 The album features 'Right Where You Are,' a stylishly romantic ballad which Wright performs in duet with Gregory Porter. There are also contributions from Dean Parks and Jesse Harris on guitar, famed drummer Vinnie Colaiuta, Dan Lutz on bass, percussionist Pete Korpela, and Kenny Banks, Billy Childs and Pete Kuzma on keyboards.
Produced by Larry Klein, 'Freedom & Surrender' is a combination of covers and writing collaborations with Klein and other noted songwriters such as J.D. Souther, Maia Sharp and David Batteau. The album includes Wright's new versions of Nick Drake's 'River Man' and the Bee Gees' 'To Love Somebody.'
Raised in Georgia, Wright sang gospel from an early age and made her album debut with 'Salt' in 2003. The Chicago Tribune descibred her as a "vocalist of substance more devoted to song than to image."
Listen to 'Freedom & Surrender' on Spotify