Los Angeles Philharmonic Among Deutsche Grammophon Grammy Nominations
The Los Angeles Philharmonic are among Deutsche Grammophon's seven nominations for the 2020 Grammy Awards which take place in January.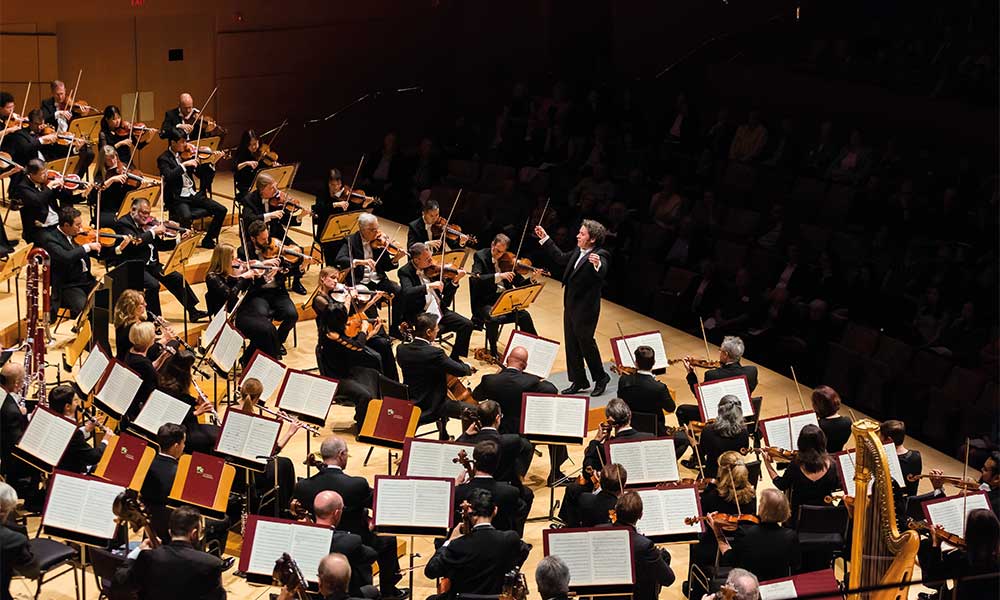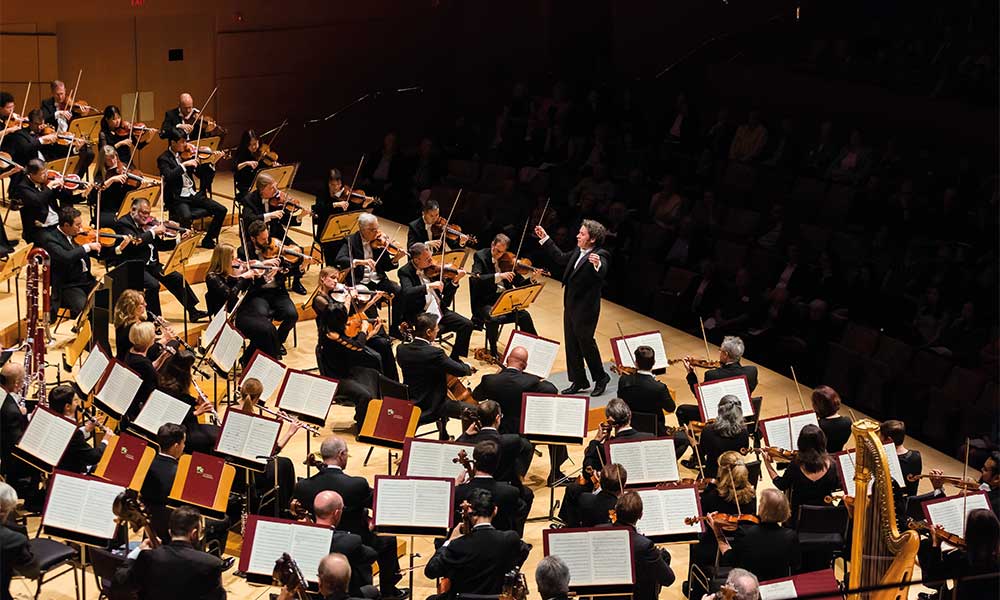 The nominations for the 2020 Grammy Awards have been announced. The Grammy, which recognises both artistic and technical achievement, is the recording industry's most prestigious award. Deutsche Grammophon received seven Grammy Award nominations in a wide range of categories including Best Score Soundtrack For Visual Media, Best Arrangement, Instrumental Or A Cappella, Best Orchestral Performance, Best Opera Recording, Best Classical Instrumental Solo and Best Contemporary Classical Composition.  Sustain by Andrew Norman, performed by the Los Angeles Philharmonic and conducted by Gustavo Dudamel, has been nominated in two categories – Best Orchestral Performance and Best Contemporary Classical Composition.
Deutsche Grammophon, one of the most prestigious names in global classical music since its foundation in 1898, has always stood for highest standards of artistry and sound quality. Home to the greatest artists of all time, the famous yellow label is a beacon to which music lovers all over the world look for outstanding recordings and interpretations.
"My warmest congratulations to all our Grammy nominees! We're thrilled to receive such an incredible number of nominations," declared Dr Clemens Trautmann, President Deutsche Grammophon. "The Yellow Label has long been known for the exceptional quality of its recordings, but what's especially rewarding for us is to see such a diverse selection of our work nominated – from a piano recital to a full-scale audiovisual opera recording, from German Romantic repertoire to the US avant-garde, and from up-and-coming talent to legends of the music world, not to mention two nods for our film/television music productions. My sincerest thanks go to all our artists and of course to the entire DG team."
The 62nd Annual Grammy Awards ceremony will take place on 26 January 2020 at the Staples Center in Los Angeles.
Deutsche Grammophon's seven Grammy Award nominations are:
Best Score Soundtrack For Visual Media
CHERNOBYL
Hildur Guðnadóttir, composer
Best Arrangement, Instrumental Or A Cappella
HEDWIG'S THEME
John Williams, arranger
Anne-Sophie Mutter, violin
John Williams
Best Orchestral Performance
NORMAN: SUSTAIN
Gustavo Dudamel, conductor
Los Angeles Philharmonic
WEINBERG: SYMPHONIES NOS. 2 & 21
Mirga Gražinytė-Tyla, conductor
City of Birmingham Symphony Orchestra
Kremerata Baltica
Best Opera Recording
WAGNER: LOHENGRIN
Christian Thielemann, conductor
Piotr Beczała, Anja Harteros, Tomasz Konieczny,
Waltraud Meier, Georg Zeppenfeld
Eckhard Glauche, producer
Festspielorchester Bayreuth
Festspielchor Bayreuth
Best Classical Instrumental Solo
THE BERLIN RECITAL
Yuja Wang, pianist
Best Contemporary Classical Composition
NORMAN: SUSTAIN
Gustavo Dudamel, conductor
Los Angeles Philharmonic