Yacht Rock: A Boatload Of Not-So-Guilty Pleasures
The idea of yacht rock conjures up a particular lifestyle, but beneath the surface lies a treasure trove of sophisticated hits that continue to resonate.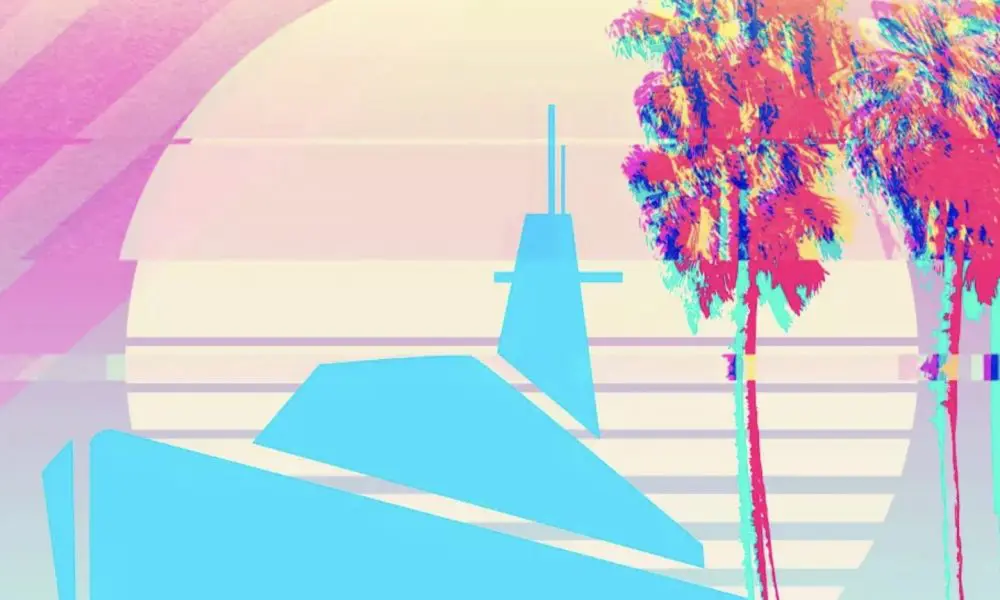 Even some of those who signed up to the subgenre subtleties of what became known as yacht rock may consider it to be a time-locked phenomenon. Certainly, its chief protagonists first cast their subtle soft-rock sophistication in the 70s and 80s, but its melodic echoes can still be heard all these decades later.
Perhaps unusually, the phrase itself was coined as a kind of lighthearted castigation of the adult-oriented rock that seemed to exude privileged opulence: of days in expensive recording studios followed by hedonistic trips on private yachts, typically around southern California. The web TV series of the mid-00s that parodied the lifestyle was even named Yacht Rock; one of the biggest hits of a chief exponent of the sound, Christopher Cross, was, of course, "Sailing."
The recent resurgence in the long career of another staple, Michael McDonald, is testament to the durability of a style that was, after all, grounded in musicianship and melodicism of the highest order. Nearly 40 years after he and fellow yacht rock principle Kenny Loggins co-wrote and performed the Grammy-winning "This Is It," the pair were afforded the high praise of a collaboration with acclaimed modern-day jazz-funk bassist Thundercat, on his track "Show You The Way." Ahead of that, McDonald's guest appearance with Thundercat at the 2017 Coachella Festival was a viral sensation.
Thundercat- Show You the Way feat. Michael McDonald @ Coachella 2017 Day 2
Setting sail
Like other subgenres that grew from an existing style, just as Americana did from country, the starting point of yacht rock is a matter of endless debate. Some hear it in the early 70s soft rock of Bread and hits such as "Guitar Man," or in Seals & Crofts, the duo of the same period whose 1973 US Top 10 hit "Diamond Girl" and its follow-up, "We May Never Pass This Way (Again)" are pure, classy, elegantly played and harmonised yacht rock.
As the 70s progressed and album rock radio became an ever more powerful medium in the US music business, studio production grew along with the budgets to fund it. High-fidelity citadels such as Sunset Sound and Ocean Way were the industry epitome of the Los Angeles hedonism of the day, and played host to many of the artists we celebrate here. Perhaps it was the combination of financial independence and the sun-kissed surroundings that gave rise to the phenomenon, but this was music that not only sounded opulent – it made you feel somehow more urbane just by listening to it.
California singer-songwriter Stephen Bishop was another of the artists who would retrospectively become part of what we might call the yachting club. Indeed, it's important to point out that "yacht rock" was not a term that existed at the time the music was being made. Bishop's acclaimed 1976 debut album, Careless, was a masterclass in well-crafted pop music for those no longer hanging on the words of every chart pin-up. Its tender opening ballad, "On And On," which peaked just outside the mainstream US Top 10 and reached No.2 on the Easy Listening chart, is a prime example.
Making waves
McDonald, for his part, might be afforded the questionable honor of the Yacht Rock theme tune with his solo hit "Sweet Freedom," but had earlier been a key part of the unconscious movement as a member of the Doobie Brothers. The double Grammy-winning landmark "What A Fool Believes," again written by McDonald with Loggins, stands tall in this hall of fame. Similarly, Toto, another band of master studio craftsmen whose critical and commercial stock has risen again in recent times, stood for all the principles of yacht rock with tracks such as "99" and the undying "Africa."
Guess The Song: The 80s Quiz - Part 1
That 1982 soft-rock calling card came from the Toto IV album, which was, indeed, recorded in part at Sunset Sound and Ocean Way. But Steely Dan, one of the bands to prove that yacht rock could come from other parts of the US where the attendant lifestyle was less practical, made perhaps their biggest contribution to the subgenre after Walter Becker and Donald Fagen moved back to their native East Coast.
After their initial incarnation as a live band, Steely Dan were well established in their peerless cocoon of pristine studio production when they moved back east. That was after recording 1977's superb Aja, the album that announced their ever-greater exploration of jazz influences. Fans and critics of the band both used the same word about them, perfectionism: some as a compliment, others as an accusation. But 1980's equally impressive Gaucho was their yacht rock masterpiece.
Ripple effect
In such a subjective phrase, other artists seen by some as yacht rock representatives, such as Daryl Hall & John Oates, Journey, the Eagles, or even Canada's Gordon Lightfoot, are thought by others to be creatively or geographically inappropriate, or just too mainstream to break out of the overreaching AOR terminology.
But a significant number of other artists, whose names are less quoted today, had their finest hours during the pop landscape of the late 70s and early 80s that we've been visiting here. Amy Holland won a Best New Artist Grammy nomination in 1981 helped by "How Do I Survive," written by McDonald, whose wife she became soon afterwards. Robbie Dupree, a Brooklyn boy by birth, also epitomized the style with his 1980 US hit "Steal Away." Then, in 1982, America, the band known for their definitive harmonic rock of a decade earlier, mounted a chart return with the suitably melodic "You Can Do Magic."
America - You Can Do Magic
The final word goes to Michael McDonald, the unwitting co-founder of the yacht rock sound. When the aforementioned mockumentary series was at the height of its popularity, he was asked if he had ever owned a yacht, and replied (perhaps disappointingly) in the negative. But, he added, "I thought Yacht Rock was hilarious. And uncannily, you know, those things always have a little bit of truth to them.
"It's kind of like when you get a letter from a stalker who's never met you. They somehow hit on something, and you have to admit they're pretty intuitive."
Listen to the Soft Rock Forever playlist for more yacht rock classics.