One Love: How Reggae Music Inspired The World
It emerged from just one island in the Caribbean, but reggae music has become a worldwide phenomenon – so pervasive that you might not even know it's there.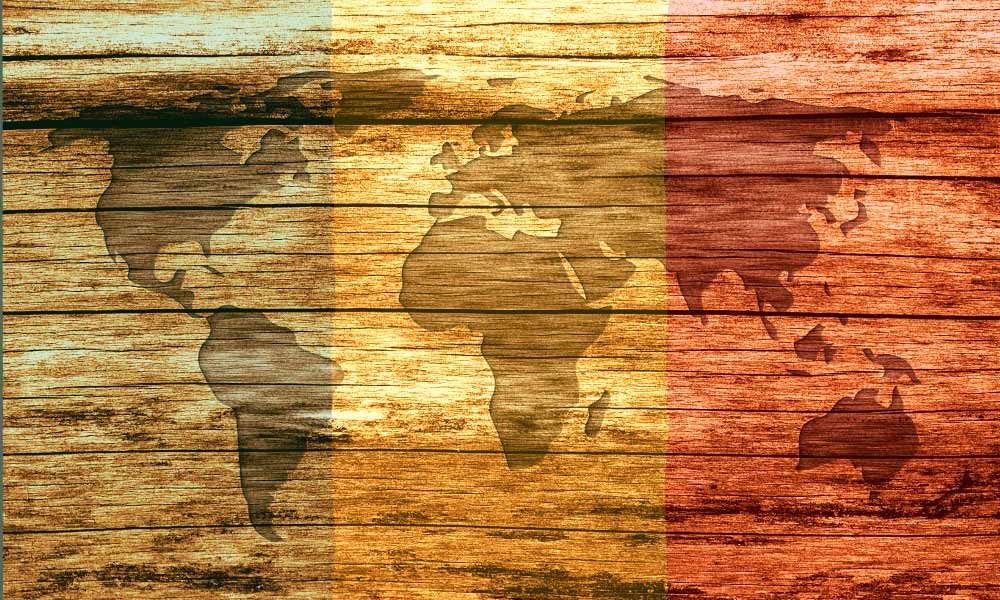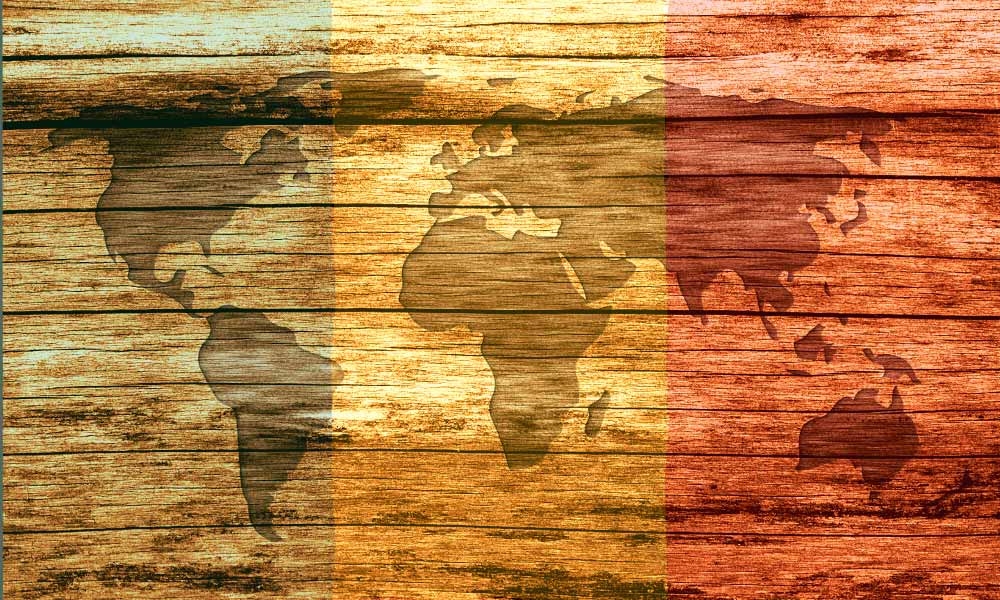 Many musical styles don't travel well. You don't hear soca on British pop radio; bhangra never broke big in the US. Even fairly mainstream genres of music fail to translate across the oceans: British indie remains only a cult attraction in the States, and, despite decades of publicity, it's only in recent years that country music has made itself felt in the UK. But one form of music which emanated from just one island in the Caribbean became massive worldwide: reggae music. It is everywhere, whether you notice it or not.
But don't just expect to find it in the obvious places. Reggae's influence is felt (often literally, thanks to heavy bass) wherever rock and pop are played. It echoes in mainstream British pop; it loaned its culture to hip-hop. It's considered "cool" by people with no connection to Jamaica, reggae music's place of origin. It is complex enough to attract progressively-minded musicians; it is accessible enough for anyone to be able to dance to it. It has a certain lyrical gravitas, referring back to Biblical times. It offers a sense of roots to those who wish to demonstrate their authenticity. Kids who can just about toddle can dip their knees to it; lovers "wine" their hips to it.
Listen to our reggae playlist on Spotify.
A powerful sound
Reggae music works. So it's little wonder that it crops up everywhere, from gnarled AOR to dastardly punk, from streetwise hip-hop to guitar-slinging blues. Wanna give your music a bit of flavor? Add a few drops of reggae. Fret not that reggae might lose its power the more it is heard, used – even abused; reggae musicians don't worry about that. They know it has survived for decades in one form or another, because it remains powerful despite being infinitely diluted.
For sure, if you want real, proper, rootsy reggae, go to the source. But it's easy to forget the other paths reggae music has taken. This feature celebrates the often forgotten influence reggae has had on other music, informing, energizing, beautifying, and giving some sass to records that sometimes didn't even realize they were influenced by the music of Jamaica. It's a long, unlikely tale that takes in everything from hard rock to rave, jazz to modern pop. Reggae is everywhere, if you take the time to look for it.
Jamaican music goes mainstream
Jamaican music first became a craze in the mid-50s, a time before reggae existed. Harry Belafonte, who was born in New York, was initially a singer of lounge jazz and pop, but he grew increasingly attracted to folkier sounds and found fame in the mid-50s by exploring the acoustic songs his Jamaican mother and father had enjoyed. Marketed as a calypso singer, he sold millions of albums, though his records were some way different from the brassy, satirical, and upbeat calypso music that was then the rage in Trinidad And Tobago, calypso's homeland. Belafonte's sound was far closer to a cleaned-up form of mento, Jamaica's pre-ska music. Records such as "Matilda" and "The Banana Boat Song" were non-threatening exotica that US audiences lapped up. Don't, however, think of Belafonte as anodyne: through him, "calypso" became a phenomenon to rank alongside mambo and cha-cha-cha in the US mainstream, and Belafonte, a highly committed social activist, was then in a position to draw attention to the difficult topics of civil rights and universal humanitarian causes. He didn't play reggae music, but he did pay homage to his roots, and he had a conscience: vital precursors of the reggae way.
Belafonte's influence is still felt in the wider world, even if his music is seen as dated. However, the next Jamaican musical style to emerge still has considerable sway in both the reggae we hear today and the broader world of pop. In the late 50s, ska, the direct ancestor of reggae music, with its rhythmic guitar stabs and concern for issues both personal and political, shot straight outta Kingston, bringing with it rude boy culture and a certain bad boy swag. Its stars, such as Prince Buster, The Skatalites and The Wailers (a vocal group which featured a youth called Robert Nesta Marley), enjoyed lengthy careers, and one of the record companies which specialised in issuing it, Island, eventually became a major label in a wide range of genres.
Reggae music's influence spreads
But more than this, the music's influence began attracting artists who were not of African-Jamaican heritage. Among them was Georgie Fame, whose debut album, Live At The Flamingo, included a version of Eric Morris' "Humpty Dumpty," and his first two singles, credited to The Blue Flames, were ska efforts issued on R&B, a UK label aimed at the Windrush Generation – those who traveled to Britain from the Caribbean on the HMT Empire Windrush in 1948. The Migil Five, a slightly leaden British pop group, scored a UK No.10 with a ska version of Les Paul & Mary Ford's "Mockin' Bird Hill," and, in the US, Nickie Lee, a radio DJ, tried his hand with a cover of Prince Buster's "Ten Commandments Of Man." The Chinese-Jamaican ska pioneer Byron Lee, who enjoyed a four-decade career as a musician and entrepreneur, appeared in Dr. No, the first James Bond movie, which did plenty to push Jamaica's image as cool.
Nickie Lee was not the last non-Jamaican artist to fall under the influence of Prince Buster. Alex Hughes, a white reggae fan and sometime nightclub bouncer from Kent, England, built a singing career in the early 70s, inspired by Buster's dirty ditty "Big Five," which sold thousands of copies in the UK without so much as a second of airplay. Renaming himself Judge Dread after another Prince Buster tune, Hughes' "Big Six," "Big Seven," etc, hit the UK charts thanks to word-of-mouth promotion and the occasional spin at youth clubs while the local vicar was out of earshot. The comic-book character Judge Dredd was, in turn, named after Hughes' alter-ego; yes, reggae music influenced the vengeful cop of Mega-City One.
2Tone, rude boys and reggae in Britain
Buster's lewder moods also rattled like a ghost in some of the music of Ian Dury, through songs such as "You're More Than Fair" and "Billericay Dickie." In turn, Dury's shambolic London style exercised considerable sway over Madness, who emerged in 1979 from the post-punk 2Tone movement, which placed Jamaica's 60s rude boy culture in a new British context. Lest we forget, Madness' debut single was "The Prince," a tribute to Buster, and they were named after a song he released in 1964. You'll find echoes of Buster elsewhere in 2Tone; even The Specials' 1981 anthem for decline, "Ghost Town," borrows riffs Buster had deployed on his little-heard 1967 single "Seven Wonders Of The World."
Ghost Town (Live At Le Bataclan)
Ian Dury was not alone as a white man playing a bit of reggae in a pub rock band in mid-70s London; you'd find the likes of Lee Kosmin Band and Brinsley Schwarz knocking out a one-drop or two, while GT Moore And The Reggae Guitars went the whole hog. But though pub-rock was a back-to-the-roots music, some more illustrious British bands of the era were also reggae-aware. Led Zeppelin were famously partial to a spot of the skanks, and their 1973 LP, Houses Of The Holy, included the punning "D'yer Mak'er," a reggae tune that irritated some of their fans who wanted to hear the group rock.
Eric Clapton relaunched his career with a hit version of Bob Marley's "I Shot The Sheriff," which helped the reggae icon's rise to recognition and critical acclaim. The Rolling Stones also enjoyed Jamaican grooves, recognizing a rootsy parallel with the blues that had originally inspired the band. They decamped to Dynamic Sound Studio, in Kingston, Jamaica, to record the Goats Head Soup album, and in 1976 they covered Eric Donaldson's classic "Cherry Oh Baby" on Black And Blue. They've often returned to the genre, individually and collectively. Mick Jagger sang on Peter Tosh's version of The Temptations "Don't Look Back," having signed him to the group's Rolling Stones Records.
Cherry Oh Baby (Remastered)
A few rungs down the star status ladder of British 70s rock, some prog acts also took a fancy to Jamaican groove. East Of Eden, an eclectic and truly progressive Bristol band contracted to Decca's underground imprint Deram, covered Soul Brothers' mid-60s ska instrumentals "Confucius" and "Marcus Junior" on their fine 1970 album Snafu. A prog band playing ska songs? It made sense in a way: the group credited with starting rock's quest for musical progression, The Beatles, gave us "Oh-Bla-Di, Oh-Bla-Da" in 1968. It wasn't exactly rootsy, but it has roots in reggae music: in terms of musical style, "Oh-Bla-Di, Oh-Bla-Da" was similar to "Yesterday Man," the 1965 ska-styled solo hit by Chris Andrews, the musical brains behind Sandie Shaw's career.
Back in the progressive world, Blodwyn Pig, the jazz-rock crew led by Mick Abrahams, cut a "comedic" reggae song, "To Rassman," on their second album, Getting To This (1970). Stavely Makepeace, a band from Coventry, in the Midlands, specialized in audio experiments; a spin-off outfit, Lieutenant Pigeon, had a 1972 UK No.1 with "Mouldy Old Dough," a jolly barroom instrumental. Its B-side, "The Villain," was a studio creation that was effectively rock in dub. Speaking of which, David Essex's 1973 smash, "Rock On" was clearly influenced by Jamaican dub mixing. And let's not forget Beats International's 1990 monster "Dub Be Good To Me," a Norman Cook-devised reworking so effective that it's easy to forget that Atlantic Starr's 80s dance-soul original, "Just Be Good To Me" was a hit in its own right.
Reggae around the world
The possibilities of Jamaican rhythm were not only explored by British bands. In France, Serge Gainsbourg cut entire albums of reggae grooves, and his worldwide hit with Jane Birkin, "Je T'aime… Moi Non Plus", was based on the tradition of "slackness", in which Caribbean singers sing explicitly about making love – or something similar. Men At Work's horribly catchy "Down Under" brought us Australian pop reggae. Ace Of Base enjoyed several hits with a re-tooled Swedish variant of the late-80s Jamaican dancehall sound.
Two American artists were way ahead of their compatriots when it came to reggae: R&B singer Johnny Nash cut a series of hits in a reggae style from 1968 onwards, giving Bob Marley an early taste of international success when he covered his song "Stir It Up"; and Paul Simon, whose 1972 anthem "Mother And Child Reunion" was recorded in Jamaica. But proof that reggae music had really touched US musical consciousness arrived when major US rock bands adopted its rhythms in the 70s.
The working title for Eagles' "Hotel California" made their intentions explicit: "Mexican Reggae." A band at the peak of its powers in 1977, Eagles hardly needed to use a reggae rhythm to create a hit but they did it because they liked it. The slinky beat set up a moody atmosphere that undoubtedly informed the song's regretful, all-too-knowing lyrics. Steely Dan, like Eagles, were capable of absorbing any musical style and making it their own, and their 1976 hit "Haitian Divorce" featured a sad observational lyric set to a loosely Jamaican vibe. (The traffic, of course, travels both ways: the song was presumably inspired by Burt Bacharach's "Mexican Divorce," which had been covered by numerous artists in Jamaica down the decades.) Joe Walsh, an erstwhile Eagle, scored a 1979 smash with his wry "Life's Been Good," which can be found in a sprawling eight-minute version on his But Seriously, Folks… album. It's reggae for sure, but not as Jamaica would know it.
Punky reggae parties
While Eagles and Steely Dan were enjoying their reggae-hued hits, a very different rock and skank fusion was being forged in the UK. British punk bands, seeking non-mainstream allies, queued up to pay homage to Jamaican sounds. Sometimes the results could be clunky but the intentions were sincere. In what Bob Marley called a "Punky Reggae Party," The Clash hired Lee "Scratch" Perry to produce their "Complete Control" 45, and covered Junior Murvin's "Police And Thieves" and Willie Williams' "Armagideon Time," among other reggae songs. However, their best reggae effort was their own "Bankrobber," which rocked on a swinging skanky groove.
The Ruts managed to combine rock and reggae music in a way few have before or since, delivering the punk classic "Babylon's Burning". Elvis Costello finally landed an overdue big hit with 1977's 'Watching The Detectives," a clattering approximation of dub and a sound he would emulate (to an extent) in his production of the debut album by The Specials in 1979. Punk suburbanites The Members borrowed the rhythm from The Paragons' Jamaican classic "Happy Go Lucky Girl" to create the superb "Offshore Banking Business." Blondie scored their biggest hit with another Paragons' song, "The Tide Is High"; The Slits' challenge to rock's male hegemony included yet another version of a Paragons' original, "Man Next Door," and the group's Ari-Up went on to a "proper" reggae career. The Police, perhaps recognizing reggae's ability to create a feast with few ingredients, found that the music suited a three-piece band and built their dazzling career on it. (And, decades after their split, Sting was still enamored with reggae, releasing a collaboration album with Shaggy, 44/876.)
The Police - Walking On The Moon
British post-punk rose on a sea of skank. Apart from 2Tone's placing of rude boy ska and rocksteady in a new context, thanks to The Specials, The Selecter, The Beat, Bodysnatchers, et al, echoes of dub lurk in the work of Joy Division, whose fierce intensity was surely inspired by the likes of "Better Days" by The Carltons, a Lee Perry production doubtless enjoyed by Joy Division's manager and mentor Rob Gretton, a reggae fanatic.
The early 80s saw the rise of Culture Club on sweet lovers' rock, and their massive "Karma Chameleon" spoke of Rasta colors, red, gold, and green. As Sinead O'Connor's career developed, she eschewed rock and shifted to reggae grooves to deliver her rebel music. And the biggest-selling reggae group of the 80s was UB40, who grew out of the punk and folk scenes in Britain's Midlands. There was no resentment for their rise in Jamaica: when they covered reggae songs they made sure the original writers got the payday of their lives.
Culture Club - Karma Chameleon (Official Music Video)
Black America's relationship with reggae music is mixed. There were numerous reggae labels founded by Jamaican expats in New York City and Miami in the 70s, but the music was generally drowned out by the wider culture of soul and funk. The Staple Singers' 1973 smash "If You're Ready (Come Go With Me)" rode a coolly skanking rhythm, its intro apparently borrowed from Harry J Allstars' "Liquidator." But the situation was, as ever, more complex, because "Liquidator" was on loan from a US R&B hit, King Curtis' "Soul Serenade." Curtis Mayfield produced some ska records in Jamaica, where he was held in high esteem, but never made a reggae record himself – unlike Donny Elbert, the middle-ranking R&B and soul vocalist who delivered the fine "Without You," an authentic rocksteady side that was a single on Decca's Deram imprint in '69.
The musically adventurous Stevie Wonder had no fear of skank, and in 1972 produced "Your Kiss Is Sweet" for his then-wife, Syreeta Wright, a hit that had a reggae rhythm. Wonder went on to score a 1980 smash with his celebratory "Master Blaster (Jammin')," which namechecked Bob Marley in a US reggae style.
The birth of hip-hop
In the late 70s, some jazz-funkers were tempted to skank; flautist Herbie Mann made an album called Reggae, and guitarist Eric Gale played on Negril, a jazzy jam of an LP featuring US and Jamaican musos. But it wasn't until hip-hop started to break, at the end of the 70s, that reggae culture really began to play a major part in African-American grooves – even if few hip-hop fans were entirely aware of it at the time.
Its beats may have been firmly based in American funk and disco, but hip-hop's attitude and techniques were heavily Jamaican. Many of hip-hop's founding fathers were of Jamaican heritage. DJ Kool Herc, often cited as the pioneer who made hip-hop rock the block in the first instance, was born in Kingston, Jamaica, before his family moved to The Bronx when he was 12.
Reggae music gets heard because mobile sound systems play it, while DJs – MCs, toasters, rappers, whatever you want to call them – talk over the top. The use of "versions" in reggae, where different cuts of a rhythm track are re-voiced, whether live in a dance or in the studio, was a direct inspiration to the use of a break by rappers and their DJs; reggae sound systems also use a skilled turntable DJ who plays the music while an MC talks over it. Among the hip-hoppers who grew up listening to reggae music through their parents' culture, then put it into their new US environment, are KRS-One, Bushwick Bill, Busta Rhymes, Pete Rock, Biggie Smalls, and Slick Rick. The beats may not be reggae (though sometimes they are, such as Fu-Schnickens' "Ring The Alarm," or Brother Ali's "The Truth Is Here") but Jamaican music is part of hip-hop's bone structure. The likes of Sean Paul, Cutty Ranks, and Shabba Ranks shifted easily from reggae to hip-hop and back again. In 2010, New York hip-hop icon Nas and Tuff Gong offspring Damian Marley made the bloodline explicit with their collaboration album Distant Relatives.
Nas & Damian "Jr. Gong" Marley - As We Enter (Official Video)
In 80s UK, MCs such as London Posse and Demon Boyz (just two examples among many) took reggae music as a natural part of their DNA, having grown up with it. Fusing old Jamaican beats with rap on the track "Hip-Hop Reggae," recorded with Cutmaster MC, Longsy D, a talented rock and jazz drummer, went on to record the underground hit "This Is Ska," on which an indefinable reggae element mixed with uptempo house beats.
The rise of drum'n'bass and breakbeat in Britain saw further elements of reggae music being absorbed into dance beats; reggae was the original home of a music that relied primarily on drum beats and bass, as proved by dub in the 70s. This connection became explicit in the mainstream, in 1992, when The Prodigy sampled Max Romeo's 1976 anthem "Chase The Devil" on their "Out Of Space." In the deeper scene, reggae MCs such as General Levy and Top Cat cut tunes that straddled breakbeat, drum'n'bass, and dancehall reggae without a glitch. And let's not forget Ragga Twins and Peter Bouncer; both acts brought a reggae sensibility to early-90s raves and the charts, having learnt their trade as performers on London's grass-roots sound system scene.
A way of life
Reggae music is so ubiquitous that, to some extent, it is now regarded as just another resource for pop and rock musicians, which makes it curious that previous generations of non-Jamaicans struggled to capture its vibe. Some white rockers who tried to play it in the early 70s came up with clunky (if interesting) results, but a fusion of pop and skank comes over as perfectly natural today. Lily Allen casually sampled Jackie Mittoo's "Free Soul" as if it was the simplest thing for a modern London girl to mix a 1966 Jamaican tune with modern urban pop. When Kelis sang of "the yard" in "Milkshake," she was using a Jamaican expression for home, whether anybody caught that connection or not; Kelis is from Harlem and has no declared Jamaican heritage.
Reggae is often associated with a particular lifestyle: there are numerous odes to ganja in the music, and many Jamaican recording stars have been pictured enjoying a pungent puff. Naturally, this has attracted non-Jamaican musos who share an admiration for the green stuff, from Snoop Dogg to Grateful Dead. Snoop's reinvention as a reggae artist (Snoop Lion) met with approval among many reggae music fans; they knew he couldn't have been doing it for the money, as few reggae stars die rich. As for the Dead, they'd often included reggae tunes in their epic sets, including Bob Marley's "Stir It Up." Reggae returned the compliment with tribute albums to the ultimate hippie jam band, Fire On The Mountain Volumes 1 & 2. In Omaha, Nebraska, 311 delivered a mix of rock and skank and went on to launch their own cannabis vape pen. Perhaps, however, the link between reggae and a spliff is overstated; many reggae pioneers, such as King Tubby and Cornel Campbell, never indulged in ganja.
Snoop Lion - Lighters Up - Behind the Scenes ft. Mavado, Popcaan
Reggae music's legacy
Who else dared try on reggae for size and found it suited their style? There's no shortage of names to conjure. US indie-roots merchants Dispatch; groove-rockers Phish; the latter's former follower Matisyahu, a Jewish activist who is a talented reggae singer and beatboxer.
There's the psychedelic skank of Devendra Banhart's bizarre "White Reggae Troll"; Vampire Weekend's ability to appropriate reggae stylings on the likes of "Time To Say Goodbye," yet make them their own. Numerous Japanese artists offer variants of dancehall, ska revival and roots; Lucky Dube, Alpha Blondy and many other African musicians have adopted the rebellious Jamaican sound in a way that Rastafarians have adopted Africa as their roots. Canadian group Magic! sold the best part of 10 million units of their debut single, "Rude," a form of reggae-pop that sounds closer to The Police than anything Jamaican. Major Lazer dip into the music to deliver a depth that often eludes other dance-based acts. The genre reggaeton worships "riddim," even if it is not the riddim Jamaicans know, being steeped in Latin traditions mixed with hip-hop. And Amy Winehouse, a singer who refused to be bagged by genre, had a penchant for covering the odd ska classic in a live setting. Who knows where she might have taken the music, had she lived?
Want to hear reggae music? Just open your ears. It's everywhere.
Looking for more? Discover the best reggae singers of all time.