Roots Music: A Bob Marley Family Tree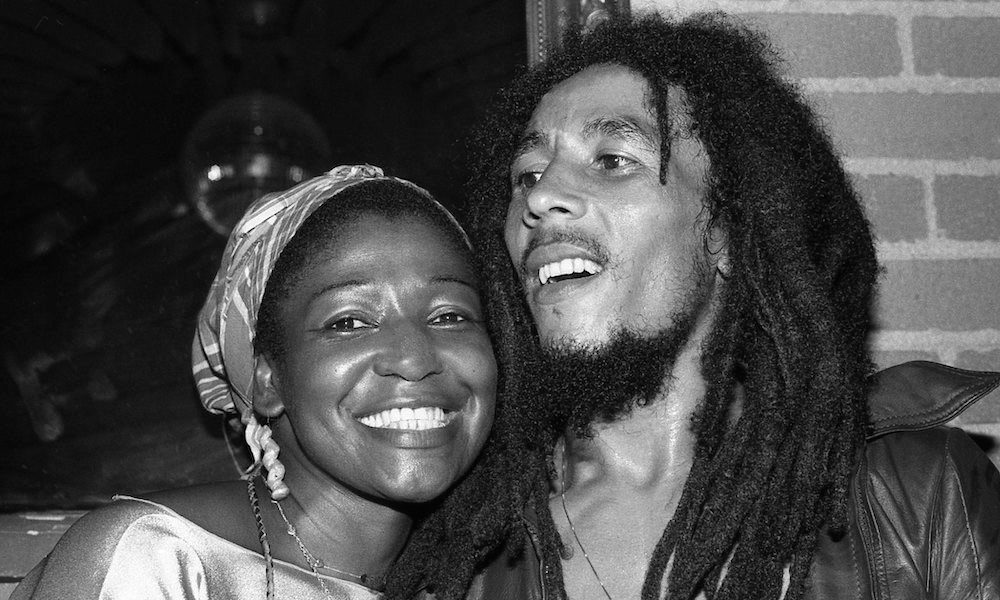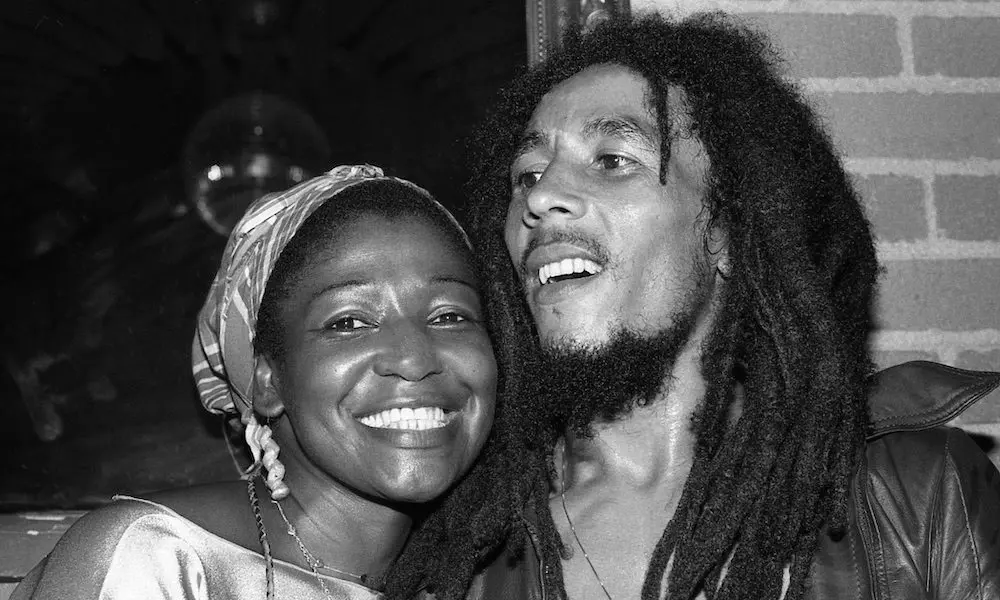 In 1971, Bob Marley wrote and recorded a song called 'Small Axe'. It was an attack on what he perceived to be the "big t'ree" (three) producers in Jamaican music, and Marley's wordplay made it sound like a big tree that his small axe was going to cut down. Nobody could say he didn't succeed. By the middle of the 70s he was the biggest third-world star in music, Jamaica's global cultural representative, and the man who put reggae on the map. When he died in 1981, at the horribly young age of 36, nobody knew who would emerge as reggae's global representative in his wake. Well, it took a while, but it has since become apparent: don't worry about a thing, because Marley had it covered. He has a big tree of his own: the Bob Marley family tree. And the Bob Marley family is once again ruling reggae music on a global basis.
First some history, because "in this great future, you can't forget your past", as Bob sang on 'No Woman, No Cry'. The son of English sea captain Norval Marley and Jamaican beauty Cedella Marley, Bob made two solo singles in 1963 then formed The Wailers, a vocal group, principally with Peter Tosh and Bunny Livingstone, which enjoyed numerous Jamaican hits in the 60s and early 70s. In 1974, the group split and Marley found global fame with a new Wailers, a band this time, and a supporting female group that included his wife Rita. Bob became the first third-world "rock" superstar and, after he died, remained an icon: his cheerful 70s dreadlocked rebel visage, shrouded in ganja smoke, sold millions of posters.
Bob and Rita had three children: Cedella (born 1967), David "Ziggy" Marley (1968) and Stephen (1972). Bob also adopted Rita's daughter from an earlier relationship, Sharon (born 1964). In 1979, the four siblings started a group, The Melody Makers, later known as Ziggy Marley And The Melody Makers, and released their debut single, 'Children Playing In The Streets', that year. Between 1989 and 1998 they won three Grammy Awards. Stephen Marley began recording solo in 2007, scoring a Top 40 US hit with his first album, Mind Control, in that same year, and cutting the excellent Revelation Part 1: The Root Of Life in 2011.
Julian Marley was Bob's only British-born child, to one of his extra-curricular girlfriends, Lucy Pounder, who ensured their son was part of the wider Marley family and regularly took him to Jamaica to be with his half-siblings. Julian (born 1975) is a multi-instrumentalist but is often seen playing a Gibson Les Paul Special, like his father. He started releasing singles in the early 90s and remains an active, progressive singer, as his fine 2016 single 'War Zone' makes clear.
Damian Marley (born 1978), the fruit of Bob's relationship with the 1976 Miss World, Cindy Brakespeare, did not follow in the footsteps of his father in the way that many of his siblings have: Damian, known as Jr Gong (Bob was known as Tuff Gong), elected to talk rather than sing, being the family's lone reggae DJ. His debut LP, Mr Marley, arrived in 1996; since then he has been the Marley clan's most effective performer in the urban arena since his father. His powerfully contemporary Welcome To Jamrock album went Gold in the US in 2005 and the title track became a modern reggae anthem. In 2010, his acclaimed joint album with Nas, Distant Relatives, delivered the massive underground hit 'As We Enter': it was built on a sample of Ethiopian jazz, roots of which his father would have been proud. He has since collaborated with Mick Jagger and Dave Stewart on the SuperHeavy project, and also worked with Skrillex, Cypress Hill and Sean Paul.
Ky-Mani Marley (born 1976) is the happy result of Bob's relationship with Anita Belnavis, a top-level Jamaican table tennis player. Growing up in Miami, Ky-Mani understandably concentrated on sport in his childhood before his mother encouraged him to examine his musical inheritance. He started off as a talking artist but discovered a singing voice which would betray his genetic legacy even if his surname wasn't Marley: at times he can sound remarkably like his father. His first album got that vocal resemblance out in the open when Like Father Like Son (1996) radically reworked an eclectic selection of Bob's tunes, from 'Kinky Reggae' to 'Johnny Was'. But there was far more to Ky-Mani than that, and his excellent third album, Many More Roads, saw him living up to the meaning of his name: "Ky-Mani" means Adventurous Traveller. Signed to hip-hop label Gee Street, he enjoyed a UK reggae No.1 with the heartfelt 'Dear Dad', based on letter he'd written to his father when he was a child, from his album The Journey (2000). He's made numerous collaborative singles with the likes of PM Dawn, Shaggy and Pras of Fugees, the latter on a hit version of Eddy Grant's 'Electric Avenue'; in 2016, he recorded the soulful and well-crafted joint album with German reggae singer Gentleman, Conversations. Undeniably serious about his art and fully au fait with his Jamaican legacy, he is one of the most intelligent figures in the current reggae generation.
The remarkable Bob Marley family musical gene has most recently brought success to one of Bob and Rita's grandchildren, Skip Marley (born 1996), son of Cedella. Born in Jamaica and raised in Miami, he released his mellow debut single, 'Cry To Me', in 2015 – its title shared with a 1966 Wailers hit, though the song was very different. His media profile was raised by an ad for Gap jeans in 2016, and he signed to Island, Bob's alma mater label, in 2017, cutting the superb single 'Lions', as well as appearing on (and co-writing) Katy Perry's massive hit 'Chained To The Rhythm'. They delivered an acclaimed performance together at the 2017 Grammy Awards.
Skip Marley - Lions (Official Video)
Marley Sr's sound naturally remains a foundation stone for his offspring, and none have tried to deny his influence – when you think of how Marley changed music during his brief time on earth, it is inevitable that his children would feel his Rastaman vibration even more strongly. The Marley dynasty, like him, remains engaged with social issues, as the deprivation on their doorsteps in Jamaica, Bob's birthplace, and Africa, his spiritual home, would be impossible for them to ignore. The Marley business interests, overseen by Marley's wife Rita, have made them privileged members of the community but very much active members of it.
Rita deserves special mention here. She is a singer herself, releasing fine ska and ballad singles with her group Rita And The Soulettes before she married Bob in 1966. She was a key member of The Wailers' tight unit when they released their first records for their own label, Wail'n'Soul'm, in 1966-67, and was a member of the I-Threes, Bob's harmony singers during his career's pinnacle after The Wailers vocal group disbanded.
She has not only kept Bob's empire together, but expanded it massively. Most crucially, she has embraced Bob's offspring, celebrating them as part of one organic thing, whether they were her children by birth or not. As the Marley name has spread to drinks, clothing and beyond, Rita has remembered that the heart of the whole dynasty has been Bob's music, his commitment to Rastafarianism and the Marley message of love and unity. The Bob Marley family tree has grown into a unique specimen that no other musical family could match, but Rita has ensured its roots remain firmly in the soil that Bob's success was planted in. From 'Small Axe' to 'Lions', 'I Shot The Sheriff' to 'Nail Pon Cross', this is all fundamentally part of the same living organism. No axe, big or small, can chop it down now.
Follow the Bob Marley Best Of playlist for more classic Bob Marley songs.
Format:
UK English