'No Woman No Cry': Bob Marley's International Turning Point
Fully 11 years after the Wailers' first No. 1 in Jamaica with 'Simmer Down,' they hit the UK singles chart for the first time.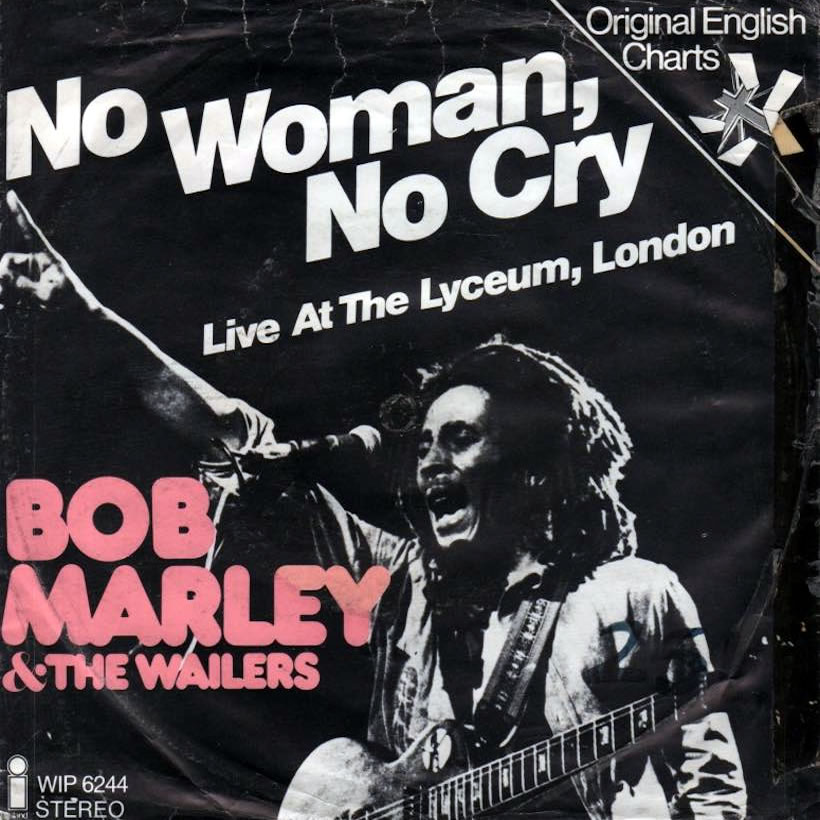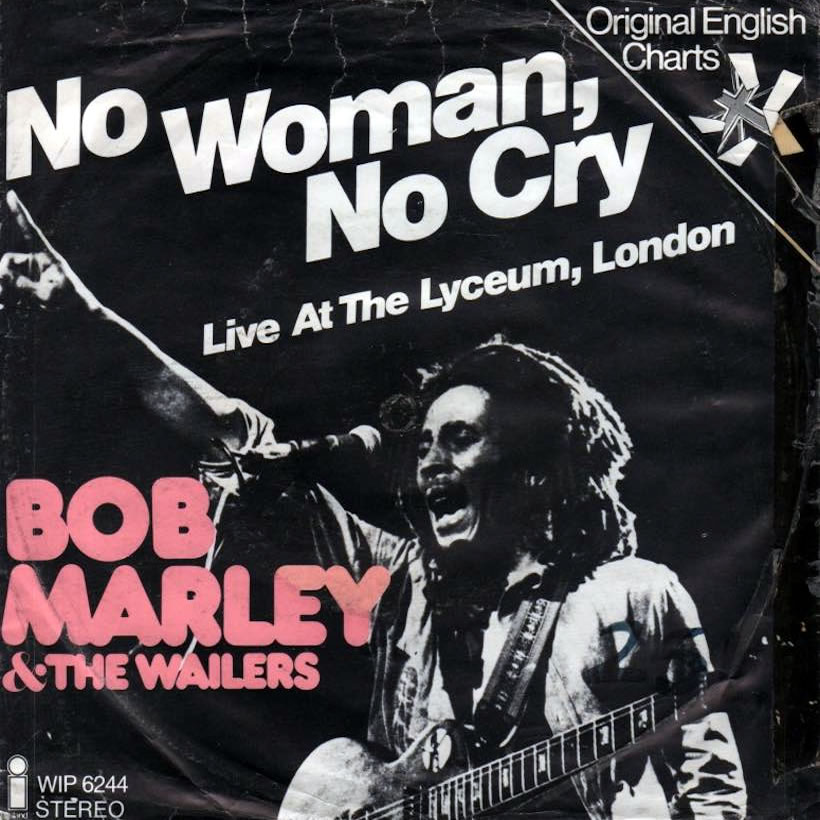 It's hard to think that there was ever a time in his career when Bob Marley was not a major international name, but 27 September 1975 — fully 11 years after the Wailers' first No. 1 in Jamaica with 'Simmer Down' — brought a real landmark. That was when the live single 'No Woman, No Cry' put the name of Bob Marley and the Wailers onto the UK charts for the very first time.
The group's debut international hit is a rare case of a song that's much more famous in its live version than the studio one. 'No Woman No Cry' was first recorded for the Wailers' 1974 album Natty Dread, but the single was the recording made at the band's famous concert at the Lyceum Theatre in London in July 1975, which then became the Live! album, released in December.
'No Woman No Cry' was an undiluted piece of Jamaican culture, with its vivid lyrics about a poor upbringing in Trench Town. A letter from Island boss Chris Blackwell to the future reggae superstar, written on 20 August 1975, provides a fascinating glimpse into those developing times. "Dear Bob," he writes, "have now done a mix of the recording we made at the Lyceum of 'No Woman No Cry' and 'Kinky Reggae.' They have turned out great, everybody likes them and we are releasing a single here with 'No Woman No Cry' as the A-side and 'Kinky Reggae' as the B-side.
"Will let you have stampers and some samples," Blackwell continues, "in case you want to release it in Jamaica. Should be in Jamaica for a few days around September 9th, so will see you then."
The single would climb to No. 22 in the UK chart, also becoming a top 30 hit in Holland and New Zealand, as Marley's fame grew around the world as a brilliant live performer and as the new global ambassador of reggae music.
It was a slow but steady process for Marley and the Wailers to be integrated into the international mainstream. The success of 'No Woman' led to a belated, modest UK chart appearance for the Natty Dread album in October 1975, but the group had to wait more than 18 months after that for their first top 20 UK hit single, with 'Exodus.'
'No Woman, No Cry' is on the Live! album, which can be bought here.
Follow the official Bob Marley Best Of playlist.