'Classic Rockers': Incredible Sides From Augustus Pablo And Friends
As an introduction to the world of Jamaican master Augustus Pablo, 'Classic Rockers' is one of the finest.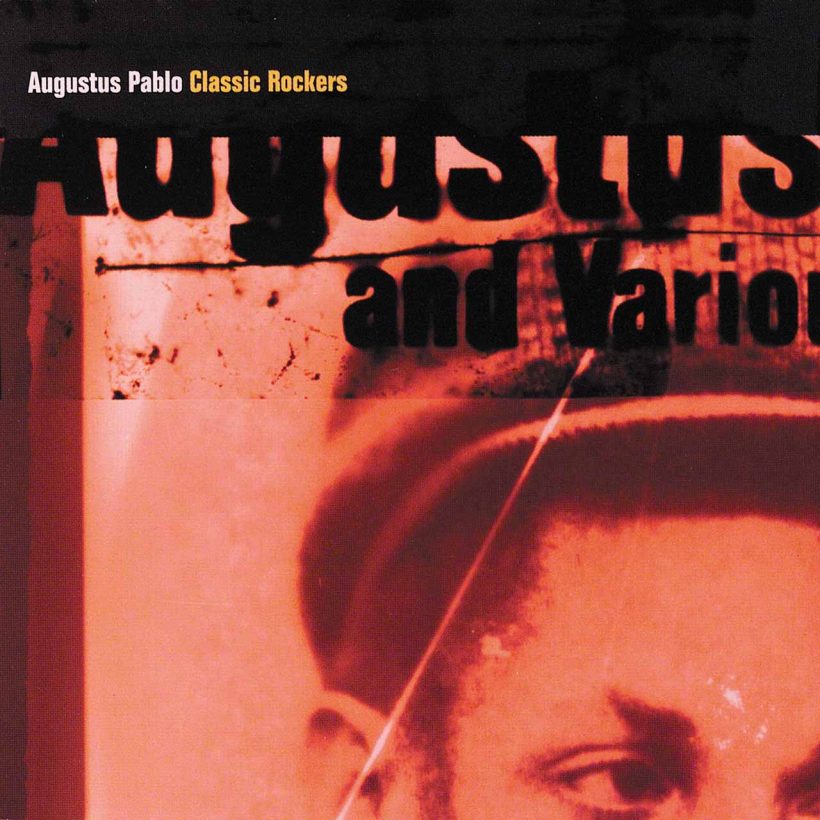 Upon his emergence in the early 1970s, the artist, producer, and instrumentalist Horace Swaby, AKA Augustus Pablo, occupied an utterly unique space within reggae. Airy and haunting, his productions de-emphasized the guitar as rhythmic driver, and in its place substituted keyboards and, most famously, the melodica. The latter – a free-reed aerophone often dismissed as a child's instrument – proved perfectly suited to the minor key melodies Pablo favored, evoking a vibe soon dubbed the "Far East sound." The cultural anchor of classic Pablo instrumentals like "East of the River Nile" and "Java," however, was their maker's devotion to Rastafari. His was a deeply spiritual creative journey, as reflected by Pablo's practice of crediting His Imperial Majesty Haile Selassie as the producer of his recordings.
Rockers was the independently run label Pablo founded to release much of his most important work. Classic Rockers – a compilation curated by the groundbreaking Jamaican radio broadcaster and recording artist Michael "Mikey Dread" Campbell – collects 16 tracks across a 10-year-plus cross-section of Rockers history. Pablo was amongst the most notable figures to regularly tap dub-mixing progenitor King Tubby to handle the versions of his singles. So it's only apropos that one of his finest productions, the soulfully operatic vocalist Jacob Miller's "Baby I Love You So," leads this collection along with Tubby's essential accompanying dub, "King Tubbys Meets Rockers Uptown" (eventually inspiring the landmark dub album of the same name). An additional, previously unreleased collaboration, "Jah In the Hills," provides more Pablo/Tubby dub magic.
Listen to Augustus Pablo's Classic Rockers now.
But the bulk of Classic Rockers showcases the other '70s roots singers with whom Pablo enjoyed such tremendous chemistry. Buoyed by gently phasing keyboards, vocal trio Tetrack's sufferah's tune "Isn't It Time To See" mesmerizes. Warm electric piano stabs and a sneaky organ comfortably push The Immortals' lovely harmonies on "Can't Keep a Good Man Down." Echo-soaked piano and a dramatically dubbed out arrangement match the strength of Paul Blackman's performance on "Earth Wind and Fire." Heptones leader Leroy Sibbles's previously unissued "Love Won't Come Easy" (sans the rest of the group) gorgeously reworks a Studio One classic in the Rockers melodica-heavy style.
Most affecting are the tunes from two of Pablo's other noteworthy protégés. Junior Delgado's anguished "Blackman's Heart," an update of an old Treasure Isle rhythm, is given new urgency amidst the violence and turbulence of the era. One of Pablo's brightest collaborators, Hugh Mundell (nicknamed "The Blessed Youth") was still a teen when he began recording for Rockers. His brilliance is represented here by the 1978 single "Jah Says the Time Has Come," and is inevitably tinged with tragedy given his shooting death in 1983. Comparatively, Classic Rockers' brief forays into the label's 1980s catalog (Delroy Williams' "You'll Never Know"; Pablo's own digi instro "Eastern Promise") possess their charms and alleviate the mood. But they don't do much for the aesthetic consistency of the compilation. Classic Rockers isn't the comprehensive overview Pablo's recordings and productions deserve. But as an introduction for the uninitiated, its qualities are undeniable.