Jamaican Movies: How The Silver Screen Brought Reggae To The Masses
Reggae stars had little to no global profile in the 60s and 70s, but a pair of Jamaican movies, 'The Harder They Come' and 'Rockers,' changed all that.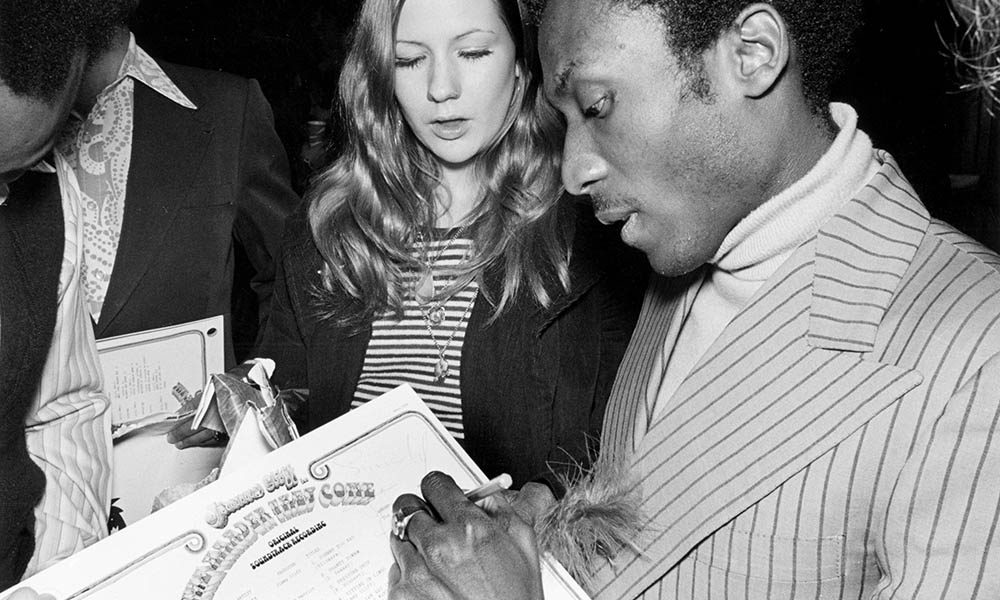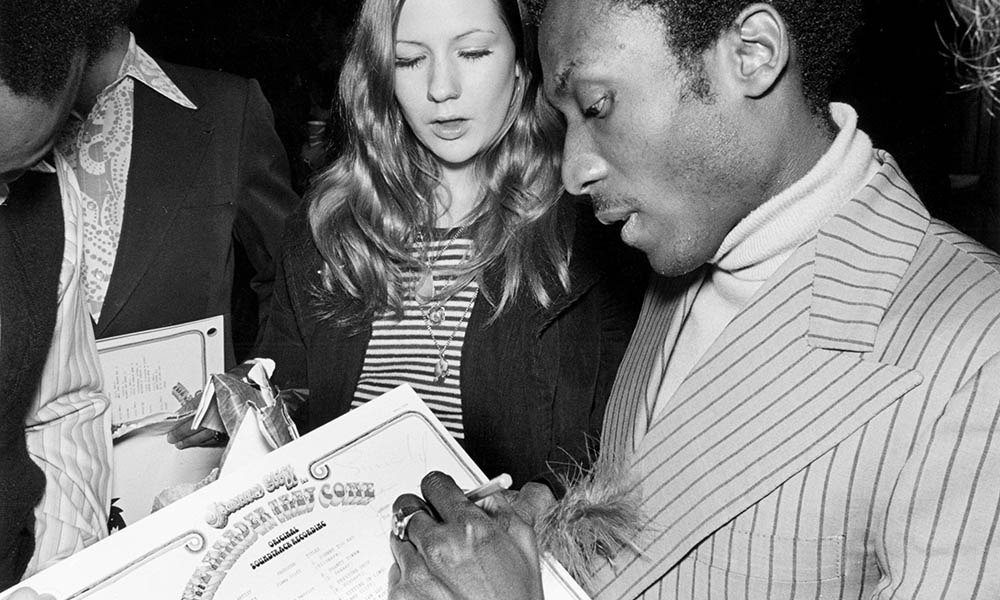 Reggae music was never quite mainstream. Its greatest stars struggled to be taken seriously by the wider world. Even when a reggae artist achieved a chart hit, it was usually a one-off, and the next record they made was like starting all over again as an unknown singer. In the 70s, however, a pair of Jamaican movies instigated a global change.
Part of the problem was that reggae singers had no profile in the 60s and 70s. They were rarely contracted to a record company, instead working for this producer or that producer, who'd pay them a small fee to make a record for his or her label. It was not in the producer's interest to develop an artist's career and build an image for them; any time or cash spent on promotion would only be helping whoever happened to be putting out the singer's next record.
Bringing the reggae experience to life
Reggae stars were mostly unknown quantities to the British, European, or US fans that bought their records. They could be sitting next to them on the bus and not know who they were. Their gigs were in specialist clubs in tough areas of cities, not big venues it was easy to get to. You might buy 10 records by The Maytals and never have a clue what they looked like. Reggae came over as fabulous dance music; behind it, the real human beings with opinions, an identity, and all the personality of other showbiz figures remained a mystery.
But all that changed, thanks to two 70s Jamaican movies that brought the reggae experience to life before your eyes in dazzling color. Here was something of the reality of the Kingston record business. The hopes, dreams, laughter, and energy of the most vibrant music scene in the world was suddenly available for all to see. The Harder They Come and Rockers were vital viewing for music fans at the time, and remain vibrant, thrilling, and raw testimonies to their era.
The Harder They Come
The Harder They Come was the first in a run of full-length Jamaican movies directed by a Jamaican with a cast of locals. Directed by Perry Henzell, written by Trevor Rhone, and starring the singer Jimmy Cliff (one of the few reggae artists with an international pop profile at the time), it was fundamentally a crime story, though there was more to it than that. Loosely based on the real-life Jamaican outlaw Ivanhoe Rhyging, a prototype rude boy and spree killer, Cliff's Ivan traces his arrival in Jamaica's capital, Kingston, as a country boy, where he meets scorn – a familiar theme in Jamaican culture – and is attracted by the Jamaican music business, which records him then mocks him. Desperate, he ends up in the ganja trade and shoots a cop in a panic, leading to his inevitable downfall.
Shot on a shoestring and with a script in patois, this was hardly Hollywood, but it was exciting and had a sense of reality to it. The movie depicted The Maytals singing "Sweet And Dandy" and Cliff delivering the title tune, while Prince Buster makes an appearance. For the first time, reggae fans outside Jamaica could see and hear the music in its own environment – and it turned out its stars were real people! The Harder They Come was released in 1972, and received an X certificate in the UK, potentially preventing some of its presumed audience from seeing it, though the kids always find a way. It took some time to accrue interest in the UK and US, but, with the help of a soundtrack album long since regarded as classic, the movie became an arthouse staple.
Rockers
Reggae already had at least some popularity in the UK in the early 70s, but it took longer in the US. Luckily, a second 70s movie brought the next generation of reggae stars to the world and helped break the music in the States. Released in 1978 and directed by Theodoros "Ted" Bafaloukos, Rockers was initially meant to be a documentary about the late 70s reggae scene, where the ruling style of reggae was called rockers, a title that grew out of dub legend Augustus Pablo's record label and his brother Garth's sound system.
However, as things tend to happen in the Jamaican music business, what started out as one idea blossomed into another, and the movie became more of a tale along the lines of the famous Italian post-war movie Bicycle Thieves, where the righteous reggae folk overcome the uptown disco devil and the poor have their day.
The main character, Leroy "Horsemouth" Wallace, was, at the time, Jamaica's most celebrated drummer, with a sideline as a talking artist, singer, and melodica player. With personality to spare, Horsemouth takes us through the Jamaican ghetto and music industry, in search of the motorbike stolen from him. Along the way, we meet numerous reggae icons, including Jacob "Killer" Miller, Gregory Isaacs, Big Youth, Winston Rodney The Burning Spear, and Dillinger, and we see Kiddus I recording the song "Graduation In Zion" (bear in mind that, at the time, Kiddus I was an obscure cult figure, so this movie ran deep). Prince Hammer, Theo Beckford, and several reggae producers also appear.
Bright, highly hip without trying to be, and not remotely slick – as the intro made clear from the start – Rockers is 100 minutes of Jamaican joy. One of the first Jamaican movies to go stateside, it opened in the US in 1980 and helped cement reggae's place as a part of the musical landscape there, with, of course, a fine soundtrack LP to take home, featuring The Heptones and Junior Murvin, plus Inner Circle and Bunny Wailer's songs that bear the movie's title.
Considering there have been so few Jamaican movies about reggae, their place in the music's dissemination beyond the Jamaican diaspora is perhaps surprising. Yet again, less is more: they are a rare treat, not to be missed.