Bob Marley & The Wailers – Rastaman Vibration
After the long years of cult-hero status, 'Rastaman Vibration' brought Bob Marley & the Wailers chart success, becoming the band's first US Top 10 & UK hit.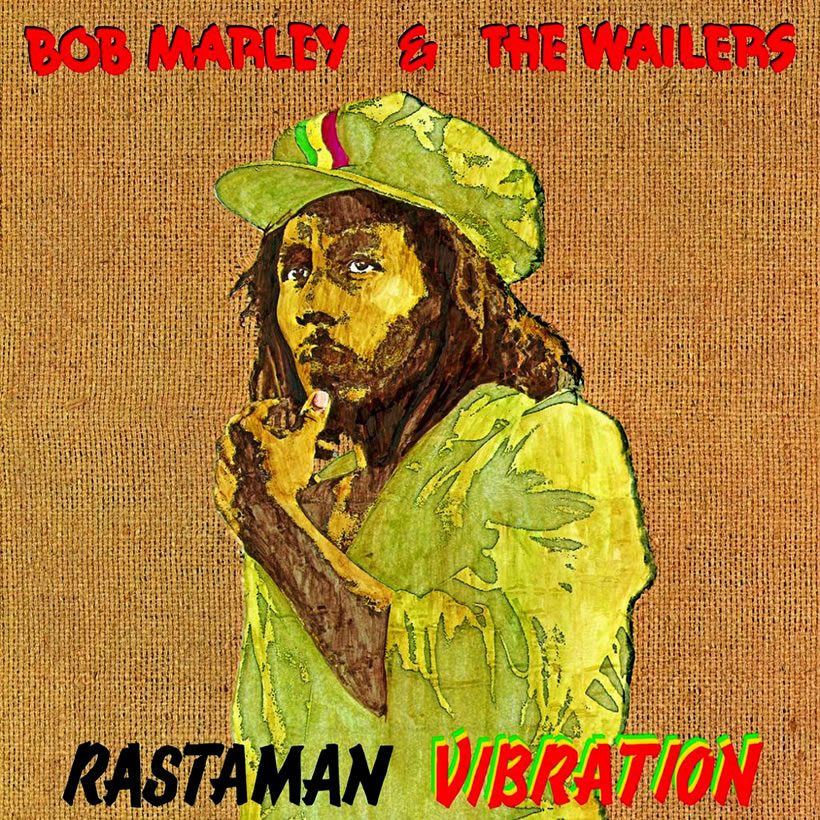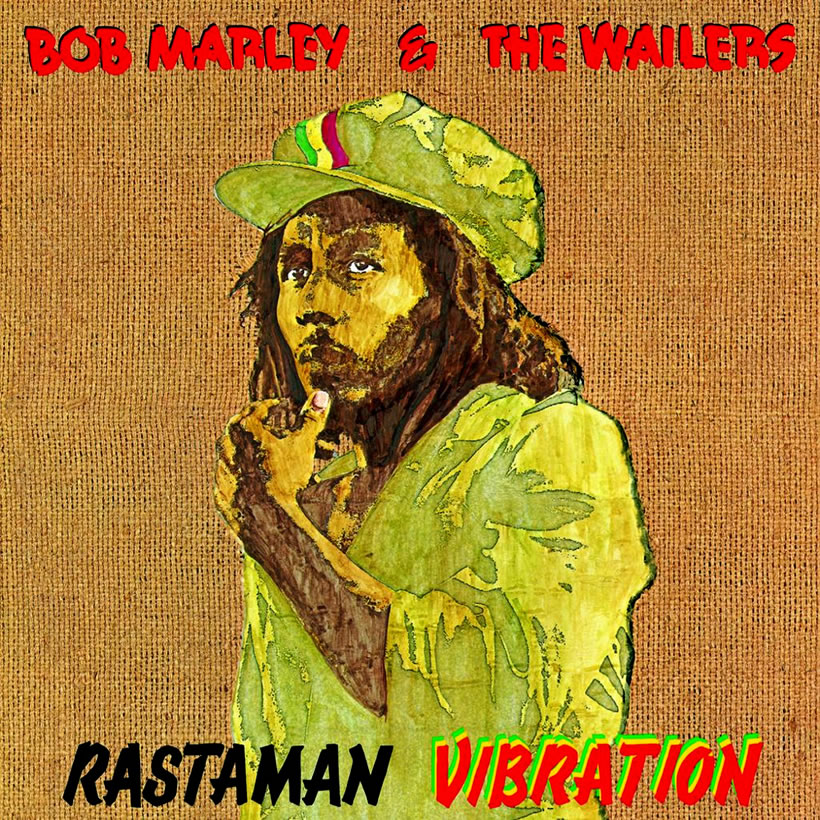 After the long years of cult-hero status, Rastaman Vibration brought Bob Marley and the Wailers chart success at last. Released on April 30, 1976, it became the band's first, and indeed the only album to reach the US Top 10 (apart from the posthumous compilation, Legend) and made similar inroads into the UK chart, where it reached No.15.
And yet for all its commercial appeal and philosophical vigor, Rastaman Vibration was an album that delivered surprisingly few Marley classics and which got squeezed, creatively speaking, between the monumental achievements of Live! (1975) and Exodus (1977). Recorded in Kingston, Jamaica, and mixed in Miami, Florida by bass player Aston Barrett and Island Records supremo Chris Blackwell, Rastaman Vibration took what Rolling Stone's critic described as an "apparently inconsistent stand halfway between revolution and the Hot 100."
The "revolution" side of the equation was nowhere more evident than on "War," a song which set to music the words of a celebrated speech by Haile Selassie to the United Nations in 1963. "Until the philosophy which holds one race superior and another inferior/Is finally and permanently discredited and abandoned/Everywhere is war," Marley sang, a lyric which for all its ideological potency was more polemic than poetic.
Marley, who was brought up in the Catholic faith, was a devout Rastafarian. A religious sect that took root in Jamaica in the 1930s, the Rastafari movement was founded on the belief that Haile Selassie, the Emperor of Ethiopia, was God incarnate on Earth. Although it was not an idea of his own invention, Selassie, who died in 1975, aged 83, did little to discourage this belief; as far as Marley was concerned, "I know that His Imperial Majesty Haile Selassie is the Almighty. Him create me," was a simple statement of fact. The Rastafarian creed was central to Marley's life, music, and cultural worldview. Rastas believe that marijuana is a religious sacrament, and that smoking it is a rite on a par with taking Holy Communion. For the committed Rasta, the act of smoking weed or ganja is thus undertaken as a means of engaging with Jah (God), not – as is more generally assumed by consumers and law enforcement agencies alike – for the illicit pleasure of getting stoned. Rastas never cut their hair, training it instead into serpentine corkscrew curls known as dreadlocks, a look intended as a visual homage to the Lion of Judah, one of Selassie's many official titles and an emblem often depicted on the flag of Ethiopia.
Marley's belief in the power of music, marijuana, and Jah to solve the world's problems never wavered. His philosophy was underpinned by a strict religious code: "The wages of sin is death/The gift of Jah is life", he sang on "Johnny Was," taking a high moral tone as he told the harrowing story of a woman whose son had been shot dead in a ghetto street fight. And although Marley subscribed to a political belief system that preached peace and love to all peoples, he championed the underclass with a revolutionary zeal that made for uncomfortable listening at times. "We're gonna chase those crazy baldheads out of town," he sang in "Crazy Baldheads" ("baldheads" being a Rasta pejorative for white people, whether reggae fans or not).
For all the songs on the album that came freighted with heavy doses of religious doctrine and sociopolitical ideology, Rastaman Vibration was pitched no less enthusiastically at winning over the gatekeepers of the commercial mainstream. The opening track, "Positive Vibration," was a compendium of airy, feel-good slogans – "Live if you want to live"; "Make way for the positive day" – delivered with a gentle, meandering lilt. "Roots Rock Reggae" with its sweet chorus and breezy saxophone embellishments was a shameless plea to US radio programmers to put Marley's songs on the radio: "Play I on the R&B/Want all my people to see/We bubblin" on the Top 100/Just like a mighty dread." "Cry To Me," a re-recording of a 1966 Wailers song, was a sweet, soulful tune with lush harmonies and a light, skipping touch which promised forgiveness and relief from all heartaches.
The appeal to the tastemakers clearly worked and Rastaman Vibration made a steady climb up the charts as Marley and the Wailers undertook a US tour, beginning in Pennsylvania on April 23, before heading off to Europe and the UK where they played six shows in four days at the Hammersmith Odeon in London. The reviews of both the album and the live shows made consistent references not only to Marley's abundant talent and charisma but also to the masterful performances of the Wailers and in particular the key contribution of the longstanding rhythm section of the Barrett brothers, Carlton (on drums) and Aston (bass and the album's co-producer).
As on preceding albums, a bunch of songs on Rastaman Vibration were assigned erroneous writing credits, while Marley's dispute with his former publishing company Cayman Music rumbled on. Among the beneficiaries this time was Vincent Ford (Marley's wheelchair-bound friend who ran a soup kitchen in Kingston – previously credited for writing No Woman, No Cry), Rita Marley, and the Barrett brothers. A court ruling in 1987 would eventually decide that all the songs on this, as on other albums, had in fact been written by Marley, at which point the publishing credits were posthumously re-assigned to his estate.
Despite its status as the band's breakthrough chart album, Rastaman Vibration marked a period of transition for Marley both musically and personally. After laboring in comparative obscurity for a decade or more, the singer was now recognized on the international stage as a Third World star of unique authority and hailed in his own land as something close to a prophet. A general election was looming in Jamaica and Marley was about to be pitched into a period of turbulence and danger with spectacular results.