The Cardigans, Kanye West, And Katy Perry: Currently Trending Songs
Thanks to the power of TikTok, social media, and film syncs, classic songs are getting reintroduced to a new generation of fans.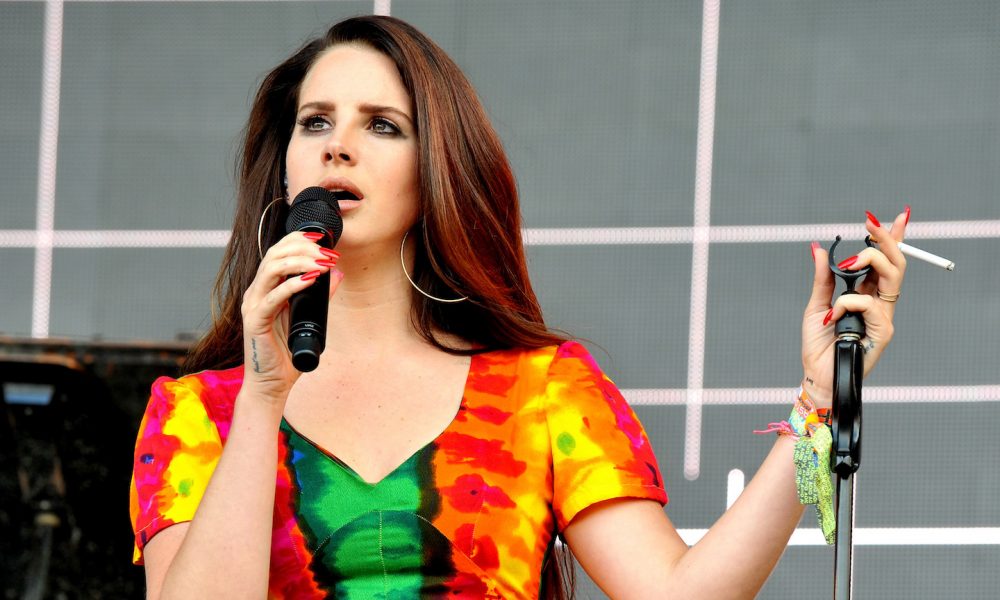 What are songs are currently trending on TikTok and beyond? Well, the path to virality, chart domination, and TikTok hits is no longer reserved for new, popular songs. The industry has seen an uptick in renewed interest around classic tracks that re-emerge in pop culture thanks to social media, soundtrack syncs, and commercial placements, and sometimes purely by chance. Look no further than the time a man went cruising on his longboard listening to Fleetwood Mac's "Dreams." This column will break down all of the older songs that are trending on TikTok again (and explain why they became popular one more time).
September 23
Lana Del Rey – West Coast
Produced by Dan Auerbach of The Black Keys, the woozy slow-burning "West Coast" delved into Lana Del Rey's internal battle between love and ambition. A part of her third album Ultraviolence, the track also formed an ode to the west coast of America – a central part of the star's iconography over the years. The psych-tinged track is still having an impact on fans eight years after its release, with users on TikTok making edits and funny videos about the feeling listening to it creates. 
Lana Del Rey - West Coast
Woodkid – Run Boy Run
In 2012, Woodkid released "Run Boy Run" as the second single from his debut studio album, The Golden Age. The infectious, driving track quickly became a hit, scoring the French artist his highest-charting single when it landed at No.11 on the German charts. Since its release, the song has become a pop culture favourite, appearing in everything from Teen Wolf to 13 Reasons Why. Now, it's become a central part of a new trend on TikTok. Users are creating videos in which they share what colour, fruit, animal and more they would be according to loved ones, while "Run Boy Run" provides a suspenseful soundtrack as they reveal the answers. 
Woodkid - Run Boy Run (Official HD Video)
When In Rome – The Promise
When In Rome's biggest commercial hit arrived in 1988 when the British trio released "The Promise" in the US, one year after it was shared in the UK. The track, which featured infectious new wave melodies, peaked at No.11 on the Billboard Hot 100, as well as topping the Billboard Dance/Club Play Songs Chart. Now, the video for the song is being remembered on TikTok, with creators sharing clips of it on the platform. 
When In Rome - The Promise (Official Music Video)
Chief Keef – Hate Bein' Sober
Taken from Chief Keef's debut studio album Finally Rich, which was released in 2012, "Hate Bein' Sober" saw the then-rising rapper team up with some big names. The track featured appearances from 50 Cent and Wiz Khalifa, while the Chicagoan's frequent collaborator Young Chop was on board to produce it. The combination proved successful – "Hate Bein' Sober" landed at No.9 on the Billboard Bubbling Under Hot 100 Singles, setting the stage for more future achievements to come. A decade later, fans are remembering the track by setting it to edits of Chief Keef performing live. 
Chief Keef Feat 50 Cent & Wiz Khalifa - "Hate Bein' Sober"
September 13
The Cardigans – Step On Me
Released as part of The Cardigans' 1996 album First Band On The Moon, "Step On Me" finds singer Nina Persson detailing a codependent relationship. The lyrics paint a picture of someone who would happily let their partner walk all over them as long as it meant they would stay with them, Persson singing: "Do what you want to do what you want to/Be what you want to be what you want to/Go on and step on me." Despite the meaning behind the song, TikTok users have begun using it in a very different way on the app. Creators are now soundtracking videos featuring a person dancing happily down a sunny street with the song, showing how happy they'd be if they hadn't watched dark, melancholy movies, had more success in their love lives, and more. 
Kanye West – Bound 2
Yeezus' grand finale, upon its release in 2013, "Bound 2" became an instant favorite with fans and critics alike. The Charlie Wilson-featuring track went on to score two nominations at the 2015 Grammy Awards for Best Rap Song and Best Rap/Sung Performance, while critics praised it for its seamless blending of soul samples, like Ponderosa Twins Plus One's "Bound." The track is now experiencing a resurgence on TikTok, as fans celebrate the still beloved track with clips of iconic performances by Kanye West and Wilson. 
Kanye West - Bound 2 (Explicit)
Katy Perry – The One That Got Away
Most of Katy Perry's biggest hits might have taken the form of pop bangers but, when she mixed things up in 2010 with "The One That Got Away," she still scored huge success. An emotional ballad about losing "The One," the single peaked at No.3 on the Billboard Hot 100 and hit a chord with many around the world – including other artists, like Selena Gomez, Richard Marx, and Jordan Pruitt, who all covered the song. TikTok users have been highlighting the song's poignant and tender lyrics via sharing videos of Perry's own performances of it on the app. 
Katy Perry - The One That Got Away (Official Music Video)