Colbie Caillat, Sir Mix-A-Lot And Elton John: Currently Trending Songs
Thanks to the power of TikTok, social media, and film syncs, classic songs are getting reintroduced to a new generation of fans.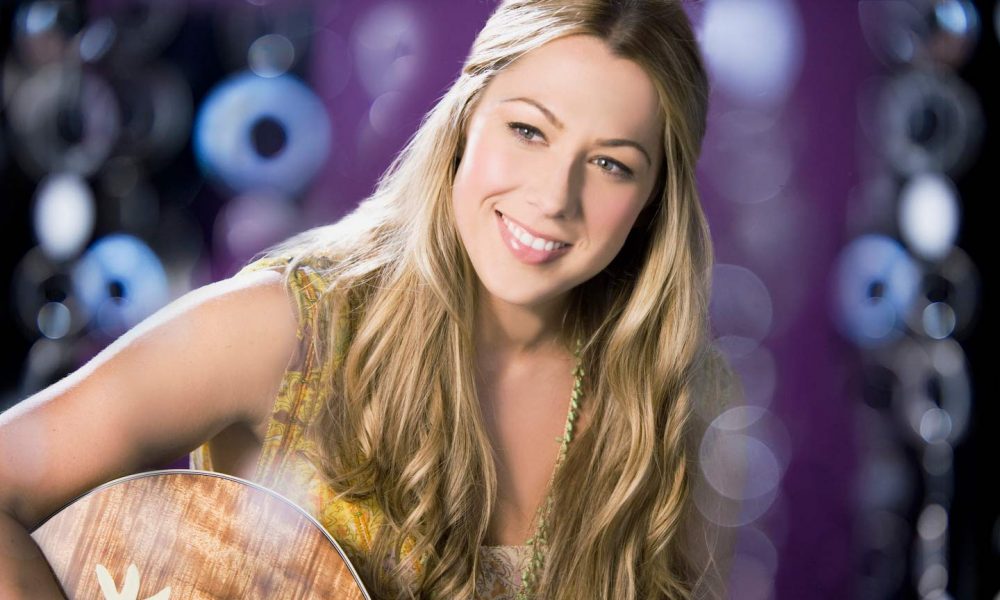 What songs are currently trending on TikTok and beyond? Well, the path to virality, chart domination, and TikTok hits is no longer reserved for new, popular songs. The industry has seen an uptick in renewed interest around classic tracks that re-emerge in pop culture thanks to social media, soundtrack syncs, and commercial placements, and sometimes purely by chance. Look no further than the time a man went cruising on his longboard listening to Fleetwood Mac's "Dreams." This column will break down all of the older songs that are trending on TikTok again (and explain why they became popular one more time).
Colbie Caillat – Bubbly
TikTok loves a mashup and has gotten ahold of Colbie Caillat's 2007 hit "Bubbly" and juxtaposed it with other artists' rowdy live performances, including everyone from Tyler the Creator, Post Malone, Travis Scott, and even KISS. The song is now Top 30 on the TikTok Viral Chart, and even Colbie has gotten on board.
Sir Mix-A-Lot – Ride
Forget GQ Man of the Year, TikTok decides who the new thirst trap of the year is, and that person is Josh Hutcherson. Whether fans are nostalgic for his role in The Hunger Games, with the prequel opening this weekend, or his recent appearance in Five Nights at Freddy's, the actor is showing up in countless fan videos set to Sir Mix-A-Lot's 1994 hit "Ride."
Elton John – Step Into Christmas
No need to wait until after Thanksgiving; everyone (along with Mariah) knows the holiday season starts November 1, and creators are sharing their holiday flair with Elton John's underrated classic "Step Into Christmas." From JoJo Siwa showing off her impressive display to even Sir Elton serving looks.
Elton John - Step Into Christmas
November 3
50 Cent – Baby By Me
Fresh off earning his first RIAA Diamond certification for "In Da Club," 50 Cent is also heating up the TikTok viral charts with his 2009 hit "Baby By Me." Equipped with a catchy Ne-Yo hook, 50 also made a ballsy move with the track by sampling himself from his 2007 hit "I Get Money." Fans and other creators are using the track to soundtrack their posts about an ideal partner, set to a Benny Benassi remix that's even got some Euphoria stars to hop on the trend.
50 Cent - Baby By Me ft. Ne-Yo
Quality Control, Kodak Black, and Lil Baby – My Dawg
Quality Control: Control the Streets, Vol.1 acts as a time capsule of 2017 when QC ruled the rap roost and a showcase for the label's established and up-and-coming stars. When of the best cuts off the comp was "My Dawg" led by Lil Baby and Kodak Black, which is now getting a second life on TikTok as creators share a hot take or statement and clap when Baby says "fact."
Alessi Brothers – Seabird
While TikTok launches old songs back into the mix on a daily basis, sometimes these trends pop up in even more surprising places. That's certainly the case with the song "Seabird" from identical twin duo and 70s soft-rock favorites The Alessi Brothers. The song is featured in the newly launched Spider-Man 2 game that dropped in October, and it's been popping up everywhere from TikTok to YouTube and probably your FYP page by now.
Fast Life Yungstaz – Swag Surfin
If you couldn't tell by the crispness in the air and the smell of freshly cracked hard seltzer cans, it's homecoming season at HBCUs and beyond this month, and everyone has adopted Fast Life Yungstaz's 2009 hit "Swag Surfin" as their anthem. New to some but a nostalgic hit for others; some are even swag surfin' at their wedding reception.
October 27
Willow – Wait A Minute
It only makes sense that a song Willow Smith released when she was 15 is speaking to a generation of teens again, with the resurgence of her 2015 song "Wait A Minute" on TikTok. The track first appeared on her debut album, Ardipithecus, and is being used to soundtrack clips featuring a dimple filter, while others just lip-sync along to the line "You left your diary at my house, and I read those pages, do you really love me, baby?" With over 77K creates and counting, Willow's wistful and nostalgic track is ready to take over the platform.
Rockin Around The Christmas Tree
It's not even Halloween, and yet Christmas content is already popping up on TikTok, including Brenda Lee's perennial classic "Rockin Around The Christmas Tree." From holiday light shows to a photo-swipe trend, looks like everyone is already over spooky season and ready to bring on the holidays.
The Weeknd – The Party & The After Party
Before sped-up tracks proliferated on TikTok, The Weeknd did it first, on his 2011 debut mixtape House of Balloons. On the single "The Party & The After Party," he speeds up Beach House's "Master of None," building out his own sexy soundscapes out of the moody indie track. Now creators on TikTok are embracing the Weeknd cut again, set to the dramatic "Velocity" Capcut filter, slideshows, and everything in between.
October 20
Jhené Aiko – Sativa
The smooth operator of R&B Jhené Aiko has been busy being a mom, but that doesn't stop her music from scaling the TikTok charts thanks to a new trend set to her 2018 single "Sativa," featuring Swae Lee from Rae Sremmurd. Fans are creating videos around the lyrics "But I lasted 10 rounds like a freak," bringing The Trip single back into the mix with 216K creates and counting.
Calum Scott – Dancing On My Own
TikTok is in full MLB mode, as the two teams are dominating the baseball playoff chatter thanks to their signature anthems.
First up, the Philadelphia Phillies are putting up a good fight against the Diamondbacks thanks to their inspiring anthem, Calum Scott's cover of the Robyn hit "Dancing On My Own."
Creed – Higher
Meanwhile, the Texas Rangers are taking us back to Y2K and inspiring a Creed reunion after claiming the 1999 track "Higher" as their team anthem. Rangers pitcher Andrew Heaney mentioned in a radio interview that the team has escaped a season slump by "having fun and playing Creed before games. It even inspired a stadium-wide singalong.
Empire Of The Sun – We Are The People
While Y2K has dominated the TikTok music landscape, the mid-2000s are ready for their moment, kicking it off with Empire Of The Sun's timeless hit "We Are The People" from 2008. There's no specific trend, just a generation of people discovering the instant earworm quality from an album stuffed full of hits.
October 6
The Cranberries – Zombie
In 1994, The Cranberries released one of its biggest hits in "Zombie," a protest song against the then-ongoing Troubles in Northern Ireland. The song was written following the death of two children injured by IRA bombs and captured the anguish and anger of the time. It has gone on to be one of the band's defining songs and is still having an impact around the world now. It has recently been experiencing a resurgence on TikTok, as part of a trend using an underground stranger filter, soundtracking Peaky Blinders clips, and via its usage as the Ireland Rugby World Cup anthem.
The Cranberries - Zombie (Official Music Video)
Snoop Dogg – Drop It Like It's Hot
Produced by the Neptunes, "Drop It Like It's Hot" gave both Snoop Dogg and Pharrell Williams their first No.1 on the Billboard Hot 100. The track stayed in the top spot for three weeks and later earned two Grammy nominations in 2005 for Best Rap Song and Best Rap Performance by a Duo or Group. Now, it's being imagined by a new generation, with one TikTok creator in the Philippines making it trend on the app thanks to their varied remixes of it.
Ingrid Michaelson – You And I
"You And I" appeared on Ingrid Michaelson's 2008 compilation album Be OK and has since gone on to become one of her most popular releases. The track saw her team up with Dan Romer to share a sweet tale of unity with a loved one. The track is trending on TikTok following friends sharing their unique wedding tradition on the platform.
Yeah Yeah Yeahs – Heads Will Roll A-Trak Remix
"Heads Will Roll" served as the second single from Yeah Yeah Yeahs' third album It's Blitz! In 2009. The track took the band into new electronic territory, its synth-pop foundations taking it straight to the dancefloor. Following the original song's release, Canadian DJ A-Trak remixed it for the film Project X, amplifying its club-ready energy. Now, fans are celebrating the remix on TikTok.
September 29
No Doubt – Just A Girl
As No Doubt prepared to release its third studio album, Tragic Kingdom, it previewed the record with its lead single, "Just A Girl." Written by Gwen Stefani about growing up as a woman with strict parents, it marked the first time the singer had completed a song without collaborating with her brother. The feminist sentiment of the song struck a chord with fans, sending the track to the Top 10 of the charts in Australia, the UK, Norway, and more. The song has experienced a resurgence on TikTok as it is used in a new POV trend where users share things they do as a girl.
Katy Perry – Harleys In Hawaii
In 2019, Katy Perry returned with a standalone single "Harleys In Hawaii." The track found the pop star pulling from a palette of reggae, trap and tropical pop as she shared her emotions while riding motorbikes in Hawaii with a lover. The track is trending on TikTok as fans revisit it, lamenting the world for "moving on way too fast."
Mary J. Blige – Family Affair
Mary J. Blige scored her first and only Billboard Hot 100 No.1 single in 2001 when she released "Family Affair." The track, which was produced by Dr. Dre, has gone on to consistently be regarded as one of the best of the 2000s. Now, it has become the center of a new trend on TikTok where users dance with a virtual figure.
Niall Horan – This Town
Shortly after One Direction went on hiatus, Niall Horan released his debut solo single, "This Town." It saw the Irish singer step out with a new artistic identity, mining acoustic guitar pop and sentimental storytelling, and earned him a Top 10 hit in the UK. As the seven-year anniversary of the song approaches, fans have been celebrating it on TikTok.
The Police – Every Breath You Take
"Every Breath You Take" has become one of The Police's defining songs since it was first released in 1983, when it topped the Billboard Hot 100 for eight weeks. It went on to win two Grammys – Song Of The Year and Best Performance by a Duo or Group with Vocals – as well as the Ivor Novello for Best Song Musically and Lyrically. Fans have been trending the song online, sharing how it makes them feel in TikTok videos.
September 23
Frank Ocean – Pink Matter
Taken from Frank Ocean's acclaimed debut album Channel Orange, "Pink Matter" tackles the topic of pleasure in relation to women. "Sensei replied, 'What is your woman?/Is she just a container for the child?'/That soft pink matter," the star sings in the first verse of the slow-paced jam, which also features a guest appearance from André 3000. Fans on TikTok have been sharing their love for the track, particularly the moment Ocean cries: "My god, giving me pleasure."
Nelly – Dilemma (ft. Kelly Rowland)
In 2002, Nelly and Kelly Rowland teamed up for a superstar collaboration that would become a classic pop song of the era. "Dilemma" sampled Patti LaBelle's "Love, Need and Want You" and captured the feeling of falling in love with someone – despite them already being in a relationship. TikTok users have been celebrating the track and sharing live clips of Nelly performing it for a happy couple at their wedding.
Nelly - Dilemma (Official Music Video) ft. Kelly Rowland
Jhené Aiko – None Of Your Concern
"None Of Your Concern" previewed Jhené Aiko's third studio album Chilombo and took inspiration from the singer's own relationship with Big Sean. The rapper featured on the track – alongside Ty Dolla Sign – and helped Aiko detail the process of moving on from an old relationship. The song is experiencing a resurgence on TikTok as fans praise Aiko's lyrics for their "realness."
George Strait – Here For A Good Time
The title track from country icon George Strait's 27th studio album, "Here For A Good Time" was a family affair for the star. He co-wrote the single – the 92nd of his career – with his son Bubba and frequent collaborator Dean Dillon and brought the motto "here for a good time, not a long time" to life. TikTok users have been using the song as the soundtrack to montages of capturing that same spirit and having a good time with friends.
Although Black Eyed Peas' 2005 single "My Humps" sparked some controversy with its lyrics, it has gone down as a celebrated song of its era. It won the Grammy for Best Pop Performance by a Duo or Group with Vocals in 2007 and is experiencing a resurgence on TikTok as fans highlight it as one of the best songs of its time.
September 15
Floetry – Say Yes
In 2003, English R&B duo Floetry shared "Say Yes," the second single from its debut album Floetic. It was the pair's only hit single, peaking at No.24 in the Billboard Hot 100 the same year of release and getting nominated for a Grammy for Best R&B Performance by a Duo or Group with Vocal. Fans on TikTok have been giving the track an online revival of late, sharing how relaxed and soothed the serene song makes them feel.
Lil Yachty – Flex Up
On his 2020 track "Flex Up," Lil Yachty and collaborators Playboi Carti and Future do exactly what the song's title suggests and flex their lifestyles. "Six speeds, Bentleys, APs, that s__t light/Two-piece, FNs, red dots, chop your height," he raps in his verse. The track is at the centre of a new dance trend on TikTok that sees users on the app teaming up with a friend to bust some moves to the song.
Ashanti – Foolish
With "Foolish," her 2002 debut single, Ashanti gave herself a big introduction. The track spent 10 consecutive weeks at No.1 on the Billboard Hot 100 and entered the Top 10 in the UK, Australia, New Zealand, and Canada. It earned nods at the 2003 Grammys for Best Female R&B Vocal Performance and was named one of the best songs of the 2000s by Billboard. Its legacy still lives on, with TikTok users sharing the impact specific parts of the song have on them.
September 8
Jimmy Buffett – Margaritaville
In 1977, Jimmy Buffett released his single "Margaritaville," which would go on to be his defining song. It peaked at No.8 on the Billboard Hot 100 chart and, at the end of that year, ranked at No.14 on its Pop Singles of 1977 chart. The track went on to be a reference throughout Buffett's career and pop culture at large, lending its name to his Meet Me In Margaritaville: The Ultimate Collection compilation album, the 2017 musical Escape To Margaritaville, and many commercial ventures, including his restaurant chain of the same name. After the sad death of Buffett, the track has been trending online as fans share their fond memories of the icon.
Smash Mouth – All Star
Taken from Smash Mouth's second studio album Astro Land, "All Star" achieved acclaim and success upon its release in 1999. It was nominated for Best Pop Performance by a Duo or Group with Vocals at the Grammys and hit the top of the charts around the world. Two years later, it featured on the soundtrack for Shrek, launching it to stratospheric status. Following Smash Mouth frontman Steve Harwell's tragic death, fans have been paying their respects online, sharing their love for the track.
Rihanna – If It's Lovin' That You Want
"If It's Lovin' That You Want" appeared on Rihanna's debut album, Music of the Sun, in 2005 and found the then-rising star sharing a message to potential suitors. "[It's] basically telling a guy, 'If it's lovin' that you want, you should make me your girl because I've got what you need," she told MTV at the time. The song has been experiencing a resurgence as fans recreate some body-rolling choreography on TikTok – or, in the case of Chicken Shop Date's Amelia Dimoldenberg, put their own spin on it.
September 1
Rae Sremmurd – Throw Sum Mo
When Rae Sremmurd was still a fledgling rap duo, they scored big with their third single from debut record SremmLife. "Throw Sum Mo" boasted appearances from Nicki Minaj and Young Thug – and it performed fittingly well. The track peaked in the Top 40 of the Billboard Hot 100 and topped the R&B/Hip-Hop Airplay chart, laying more solid foundations for a glorious career to come. Nearly a decade since its release, fans on TikTok are sharing it again, recommending it to those who have yet to hear it.
Rae Sremmurd - Throw Sum Mo ft. Nicki Minaj, Young Thug
Rihanna – Breakin' Dishes
"Breakin' Dishes" might not have been an official single from Good Girl Gone Bad, but it still managed to impact the charts. The track, which found Rihanna fronting up to her partner about their cheating, soared to No.4 on the Billboard Hot Dance Club Songs. Fans on TikTok have been using the song to soundtrack edits of movies like Jessica Alba's Honey.
Migos – Need It
Migos' 2020 single "Need It" found the rap trio teaming up with YoungBoy Never Broke Again and served as the lead single for the group's fourth album, Culture III. On the track, it sampled 50 Cent's "Get In My Car" and detailed the lifestyles the four artists led and their lengths to protect themselves. The track is now being used as the soundtrack for a POV trend on TikTok.
Limp Bizkit – Behind Blue Eyes
In 2003, Limp Bizkit covered The Who's "Behind Blue Eyes," putting their own rap-rock spin on the 1971 single. Its version featured a new verse, an extra chorus, and extra flourishes and embellishments. It went on to achieve huge success worldwide, particularly in Europe. TikTok users have been helping the song to trend on the app by sharing videos based on how hearing the song makes them feel.
The La's – There She Goes
Considered one of the greatest indie songs of all time, The La's' "There She Goes" was originally released in 1988 before being re-issued in 1990 to huge success. It placed at No.13 on the UK's Official Singles Chart and has, in decades since, been hailed by the likes of Noel Gallagher, Eric Clapton, and Ben Gibbard. The song has been reaching a new audience on TikTok, with fans sharing their own covers of the track.
August 25
Corinne Bailey Rae – Put Your Records On
In 2006, Corinne Bailey Rae released "Put Your Records On" as the second single from her self-titled debut album. It went on to huge success, peaking at No.2 on the Official UK Singles Chart. It also was nominated for Record Of The Year and Song Of The Year at the Grammys the following year. Users on TikTok have been celebrating the song on the platform by posting their own versions and Rae's live performances of it.
Taylor Swift – Cruel Summer
When Taylor Swift's Lover was originally released in 2019, one of its standout tracks, "Cruel Summer," was not put out as a single. In the years since, fans have campaigned for it to be given its flowers, finally succeeding in 2023. With the track making an appearance at Swift's Eras tour, fans have been sharing live videos of it on TikTok, helping boost its resurgence further.
Chrisette Michele – Epiphany (I'm Leaving)
The first track to be taken from Chrisette Michele's second album, "Epiphany (I'm Leaving)" gave the singer her first solo entry on the Billboard Hot 100 chart. The track detailed Michele's experiences in different relationships in her life, sharing lessons learned along the way. A new dance trend set to the song is sweeping TikTok, with fans twerking in videos shared on the app.
Chrisette Michele - Epiphany (I'm Leaving) [Official Video]
Sir Mix-A-Lot – Bark Like You Want It
"Woof, bark like you want it, woof, bark like you want it, baby," Sir Mix-a-Lot commands on "Bark Like You Want It," a track taken from his penultimate album, Return Of The Bumpasaurus. TikTok users are now sharing videos of themselves lip-syncing to the song.
Keyshia Cole – Love
In 2005, Keyshia Cole released the single "Love" from her debut album, The Way It Is. It became the most successful track on the record, peaking at No.19 on the Billboard Hot 100 chart. Fans on TikTok have been sharing clips of Cole performing the song at recent concerts nearly two decades later, helping it trend on the app.
August 18
Big Sean – I Don't F__k With You
Big Sean's 2014 single "I Don't F__k With You" interpolates two songs from the 70s in its framework – D.J. Rogers' "Say You Love Me One More Time" and Earth, Wind & Fire's "September." It also saw the rapper team up with E-40 and Top 20 hit on the US Billboard Hot 100 chart in the process. Nearly a decade after its release, the song is now at the center of a trend, which sees users on TikTok lip-syncing to the track while using a filter that spins their image in a circular frame.
Chief Keef – Hate Bein' Sober
In 2012, Chief Keef recruited 50 Cent and Wiz Khalifa for "Hate Bein' Sober," the follow-up to his hit single "Love Sosa." Released as the third single from his debut album Finally Rich, the track went on to become yet another success in his arsenal, now certified double platinum in the US. TikTok users are now soundtracking a new trend with the song in which they share videos with different scenarios that would make their morning or night good.
Ariana Grande – Dangerous Woman
The title track from Ariana Grande's 2016 album, "Dangerous Woman" saw the star work with songwriters Johan Carson, Ross Golan, and super-producer Max Martin. Already no stranger to massive hits, it added another to her catalog, entering the upper echelons of the charts in the US, the UK, Canada, Australia, and many other countries. The song is central to a new trend on TikTok that sees fans sharing pictures from their childhood juxtapositioned with a photo of their "glow up" later in life.
Ariana Grande - Dangerous Woman
Listen to all the best viral tracks on TikTok on Apple Music and Spotify.