Bell Biv DeVoe, Busta Rhymes, And Amine: Trending Songs This Week
Thanks to the power of TikTok, social media, and film syncs, classic songs are getting reintroduced to a new generation of fans.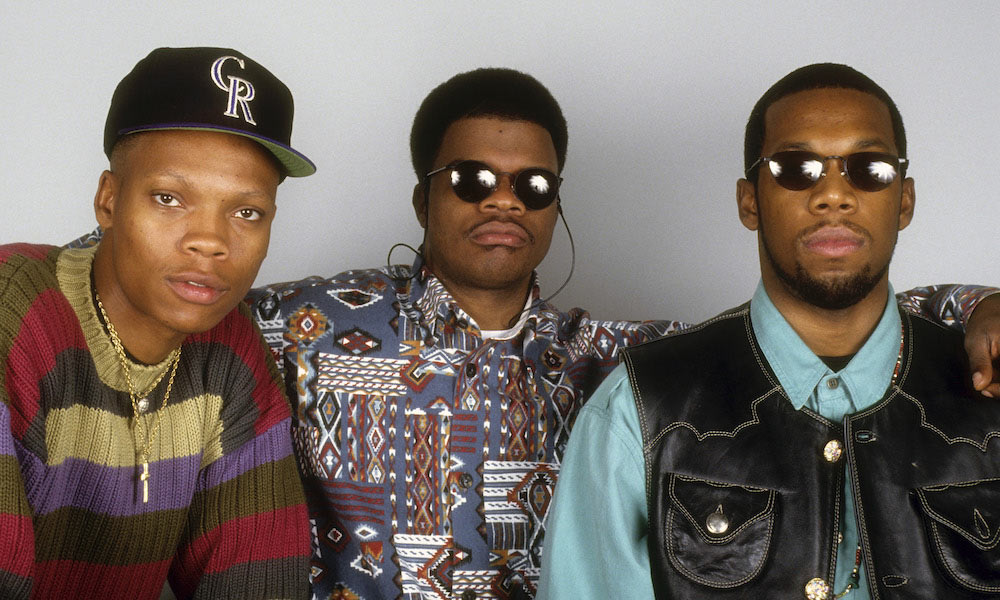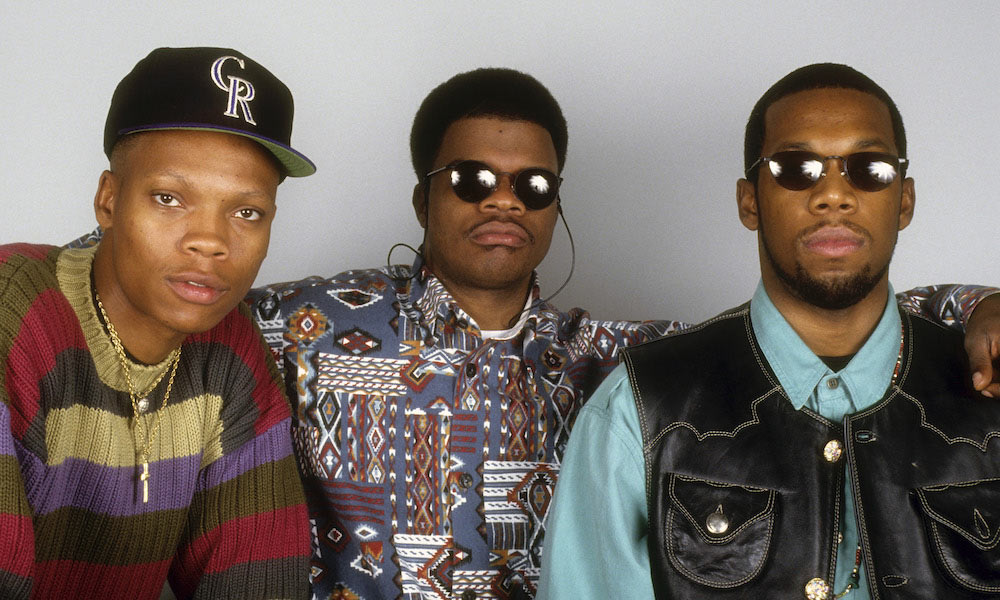 The path to virality, chart domination, and TikTok trends is no longer reserved for the newest, shiniest tracks. The industry has seen an uptick in renewed interest around classic tracks that re-emerge in pop culture thanks to social media like TikTok, soundtrack and commercial placements, and sometimes purely by chance (thanks Rickroll). But the rules have been changing ever since a man went cruising on his longboard listening to Fleetwood Mac's "Dreams." This column will break down all of the older tracks that are trending again (and explain why).
Bell Biv DeVoe: Poison
What's old is new again, with Bell Biv DeVoe's 1990 smash hit "Poison" is taking off on TikTok. Creators on the app are making videos using the song's pre-chorus (It's driving me out of my mind/That's why it's hard for me to find) to show what their parents looked like when this song came out all those years ago. The trend has taken on a few different lives, with the initial run showcasing young TikTokers imaging what their parents were doing when the New Jack Swing classic initially came out.
Most of them are simply montages, like this one from user "keyddaaa." But some take it a step further, like this clip from "sophiefromtokyo," whose aunt just happens to be the fashion icon April Walker. In the video, there are photos of her hanging out with Notorious B.I.G., LL Cool J, Queen Latifah, Mike Tyson, and more. Like the video of Walker, there's another video from "sophiaameyerr" who reveals that her mom was actually hanging out with Bell Biv back in the 90s. "Poison" impacted tons of lives back when it came out, and it's still making waves.
t.A.T.u.: All The Things She Said
It's not quite clear how t.A.T.u's 2002 hit "All The Things She Said" became a TikTok sensation, but it's certainly clear why it became a smash. The song's epic chorus has been utilized by TikTok creators across the world, in a variety of languages, to highlight funny, heartbreaking, and tragic stories of regret and shattered expectations. It's an example of TikTok using its massive community to spread messages of awareness around toxic friendships, eating disorders, and the inability to communicate. It's a powerful use of the app's editing platform, and proof that the content creators can do so much more than create new dances and lip-sync.
Busta Rhymes: #TwerkIt
Busta Rhyme's "#TwerkIt" remix featuring Nicki Minaj has recently been surging on TikTok thanks to the app's main trendsetter, Charli D'Amelio. Once Charli created not one, but two videos of herself dancing along to Nicki's verse, it was curtains. The choreography was first created by user dariushickman, but once D'Amelio got her hands on it, the video took on a new life.
Amine: Caroline
Aminé's "Caroline" has been a pretty steady hit since it first arrived in 2017, but it recently got a boost thanks to a TikTok trend that originated in the Philippines before coming stateside. Part of its appeal is the simple fact that Aminé's hit is extremely fun to dance to. It's smooth and playful, swaggering and cool. His use of ad-libs and sound effects made it ripe for TikTok users to play with.
Dierks Bentley: Black
TikTok has mostly been associated with hip-hop, skyrocketing new artists to the top of the charts, but the app has also had a profound effect on country music. Take Dierks Bentley's "Black," from a 2016 album of the same name. Fans of his took to the creative platform to make videos in which their world goes from color to black and white. The visuals reflect his lyrics: "Make my world go black/Hit me like a heart attack/Knock me flat on my back, yeah." The videos are united in a set of ideals, namely celebrating a country lifestyle full of fishing, rodeos, and sporting cowboy hats. But some of the best videos take the lyrics to heart, like this video where a soon-to-be husband and wife use the song to reflect how their lives are changing.
K'naan: Wavin' Flag
The next World Cup may not be coming until 2022, but that hasn't stopped TikTok stars from turning K'naan's hit "Wavin' Flag" into a revived smash. The song was originally released in 2008, but turned into a worldwide hit two years later when Coca-Cola used the undeniably infectious track as a promotional anthem for the 2010 FIFA World Cup.
K'naan is clearly no stranger to the power of a good sync, and TikTok stars have turned LÍCIA's remix of "Wavin' Flag" into humorous meditations on false expectations. The creations run from inappropriate to TMI, but the best have run the gamut from an adorable lunch area for squirrels to a kid having his parents sabotage his diet. And sure, there are a few that you may want to check out away from young children, it's hard to resist K'naan's sweet tune accompanying a young adult's misguided expectations that track is "the easy high school sport." Some of us are better off staying far away from the soccer field, after all.
Bee Gees: More Than A Woman
Coming off the success of their HBO doc, How Can You Mend A Broken Heart, the Bee Gees are back in the mix thanks to their 1977 hit "More Than A Woman" from Saturday Night Fever. It's a bit hard to describe the "More Than A Woman" trend going viral on TikTok right now, but it involves creators using a number of clever cuts to show the various sides of themselves.
The trend involves cutting every time the strings change notes, creating a rapid delivery of multiple angles that users have been creatively utilizing. The original clip used a scene from the 90s rom-com film Clueless and set it to the song. Once that took off, it was only a matter of time before users started adapting it into something entirely new.
Rusted Root: Send Me On My Way
Rusted Root took a roundabout path towards virality. The Pittsburgh-based group, formed in 1990, plays an eclectic blend of rock music inspired by African, Latin American, and Indian styles. Their smash hit, 1994's "Send Me On My Way," started popping up on TikTok thanks to a cover version of the song made by Guy Meets Girl.
The acoustic rendition has been used to soundtrack sweet moments throughout the app, like a young couple announcing a pregnancy to their families, a girlfriend surprising her boyfriend on Valentine's Day while he works a double shift, and a birthday surprise. It's the kind of viral moment that gives you hope in apps like TikTok – that outside of the chase for success and 15 minutes of fame – there's a desire to bring people together through shared stories of joy.
Vanessa Carlton: A Thousand Miles
Sometimes the best viral moments come from the most unexpected places. Sure, the young rappers in Florida's flourishing hip-hop scene are no strangers to having trending songs, but who could have anticipated the success of flipping a sample of Vanessa Carlton's 2002 piano-pop hit "A Thousand Miles" into one of the biggest songs of the year.
The juxtaposition between Carlton's catchy hit and the intense swagger of FastMoney Goon, Spinabenz, Whoppa Wit Da Choppa, and Yungeen Ace is palpable, but the group exploits the tension and reworks it into one of the biggest rap songs out right now. And because of the way virality works, "A Thousand Miles" is once again making its way across the internet, reminding fans of its undeniable brilliance.
Salt-N-Pepa: Whatta Man
Nothing can beat a brilliant needle-drop moment, and a key TV or film sync can instantly propel a song back into the zeitgeist. After a surprise cameo (and performance) of their 1993 collab hit with En Vogue, "Whatta Man" in the new Coming 2 America sequel, Salt-N-Pepa is scaling the charts once again (and TikTok) with the new #YouSoCrazy challenge. Along with generating an uptick in "Is Zamunda a real country?" Google searches, the sequel's use of "Whatta Man" was a home run.
Steely Dan: Dirty Work
Sometimes a song doesn't need prime placement in a film to go viral. In this case, Steely Dan's 1972 classic "Dirty Work" got a big boost after appearing in the trailer for the new Suicide Squad film. Part of this is due to the massive footprint Suicide Squad has, but it's also hard to deny the importance of Steely Dan's "Dirty Work" here. It's one of the greatest pop-rock songs of all time: an ode to independence and standing up for yourself.
Nelly Furtado: Say It Right
Among all the ways songs can experience a resurgence, TikTok dance trends remain the tried-and-true path to virality. Who could forget Nelly "I'm Like A Bird" Furtado's domination of the early-to-mid-aughts? But after teaming up with Timbaland, Furtado turned into a pop&B force, ruling the charts with songs like "Promiscuous" and "Say It Right" off her 2006 album, Loose. Now fans are reimagining "Say It Right" by slowing it down and creating a synchronized dance on TikTok, which has sent the song sailing again. With any luck, maybe a remix is in the works? Just as the app gave way to one of the biggest remixes of all time with Lil Nas X's "Old Town Road" featuring Billy Cyrus.
Listen to all the best viral tracks on TikTok on Apple Music and Spotify.