Dr. Dre, Sean Paul, and Frank Ocean: Trending Songs This Week
Thanks to the power of TikTok, social media, and film syncs, classic songs are getting reintroduced to a new generation of fans.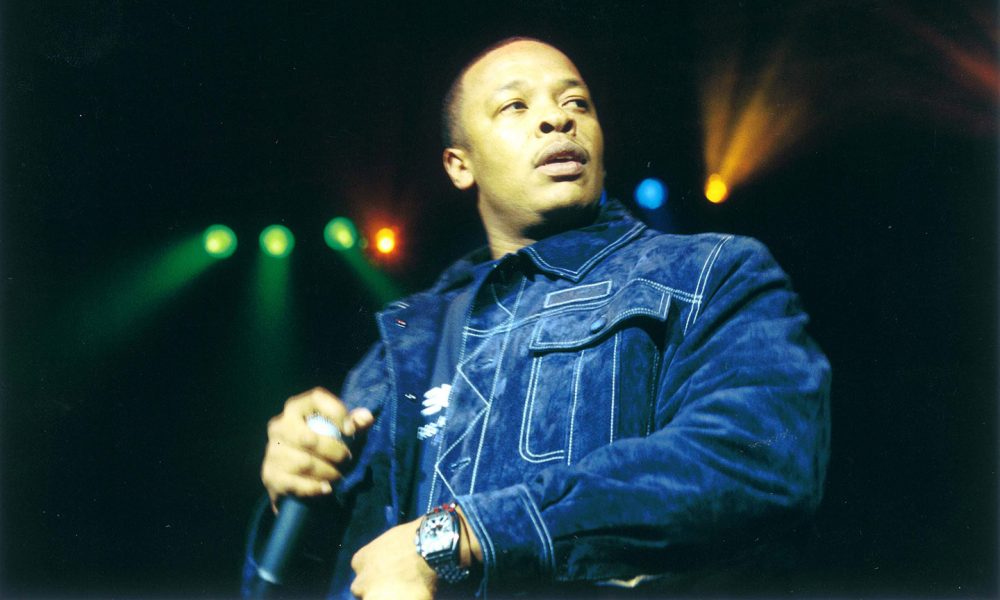 What are the trending songs this week? Well, the path to virality, chart domination, and TikTok viral hits is no longer reserved for the newest, shiniest tracks. The industry has seen an uptick in renewed interest around classic tracks that re-emerge in pop culture thanks to social media like TikTok, soundtrack, and commercial placements, and sometimes purely by chance (thanks Rickroll). Look no further than the time a man went cruising on his longboard listening to Fleetwood Mac's "Dreams." This column will break down all of the older tracks that are trending again (and explain why).
January 28
Frank Ocean – Lost
A decade after its original release as part of Frank Ocean's highly-lauded Channel Orange album, "Lost" is making an impact on the charts once more thanks to its rise on TikTok. The melancholy, Fear And Loathing In Las Vegas-sampling track portrays a relationship that's immersed its two main characters into an illicit lifestyle they can't – or don't want to – pull themselves out of. Often spotlighted as one of Channel Orange's best tracks, "Lost" has become a popular sound on TikTok, thanks in part to a trend that sees users perform a short dance routine that features some fancy footwork.
Jeremih – oui
Featured on US R&B hitmaker Jeremih's 2015 third studio album Late Nights, "oui" finds the musician flexing his lyrical creativity and delivering some smart wordplay. Jeremih takes the French word for "yes" and mixes it with the English homophone, "we," in the chorus to tell a partner: "There's no we without you and I." The track has been trending on TikTok thanks to creators sharing videos with a pitched-up version of the track. The prevalent trend related to "oui" sees users re-enacting a short piece of playful choreography to the song.
January 26
Dr. Dre – Still D.R.E.
Despite the insinuations of its title, the lead single from Dr. Dre's iconic second album 2001 was, in fact, written by Jay-Z rather than the acclaimed rapper and producer himself. Getting HOV involved turned out to be a smart move in pushing Dre forward worldwide – the track entered the Top 10 in the UK and has since been certified double Platinum in the country. With Dre booked to perform during the Super Bowl Halftime Show, the classic track has been rapidly growing on TikTok, with both the original, an instrumental, and a remix finding favor on the app. 
Sean Paul – No Lie
Sean Paul's hit single "No Lie" saw the dancehall icon team up with pop superstar Dua Lipa to create a bright and breezy tropical pop banger. The Mad Love The Prequel EP track brought summer to Europe upon its release in November 2016, racing up the charts in territories across the continent. Now, it's doing the same thing on TikTok – despite not being associated with any particular trend. Creators on the app are using the song to soundtrack a range of videos, including ones calling out white lies, or "lies" related to popular cultural franchises. 
Labrinth & Zendaya – All For Us
Labrinth and Zendaya teamed up on a new version of the British star's 2019 track "All For Us" two months after its original release. Their take featured in the final episode of HBO's Euphoria season one (which Labrinth created the whole score for), which aired in August 2019. The scenes it accompanied provided a memorable cliffhanger for the end of the show's first season, with the relapse of Zendaya's character Rue portrayed by the character being surrounded by a crowd of dancers, who lifted her up and eventually engulfed her. With the second series of the show now on air, the track is now taking over TikTok. You'll find it soundtracking videos that see creators "recasting" Euphoria's characters with everything from British icons and different eras of Taylor Swift. – Rhian Daly
January 20
The Beach Boys – I Get Around
The Beach Boys' 1964 single gave the band its first No.1 song in the US nearly 60 years ago, its sunny harmonies and revolving chorus propelling it to classic status. That reputation has lasted ever since, becoming one of the group's most iconic tracks. The song's popularity has now crossed over to TikTok, thanks to an unlikely mash-up. One user has replaced the lyrics of "I Get Around" with those from Flo Rida's 2007 crunk hit "Low," twisting the latter into a bright piece of '60s pop. Its bringing together of two very disparate artists is driving its popularity on the app – at the time of writing, 50.1k videos have been made with the sound – as TikTok users blind react in astonishment to the surprising mash-up. 
2Pac – Hit Em Up
Considered one of the greatest diss tracks of all time, 2Pac's "Hit Em Up" had a very real-world impact, heightening the beef between the East Coast and West Coast hip-hop communities. It was released as a B-side to 1996 single "How Do U Want It," three months before 2Pac was killed. After featuring in the Euphoria season two premiere earlier this month, "Hit Em Up" has seen continued growth on TikTok. While it's currently not associated with a particular trend, users have been creating videos with the sound to share how they related to Zendaya's character Rue rapping along to the track, while it has also been used to soundtrack fan edits of the show.
Maroon 5 – Misery
Taken from Maroon 5's third album, 2010's Hands All Over, "Misery" continued frontman Adam Levine's exploration of romantic relationships in his lyrics. Set to deceptively buoyant, funk-laced pop, this single mined his experiences of partnerships breaking down despite still wanting to be with your significant other. Over a decade later, the track is still finding a connection with fans, as seen by its continued growth on TikTok. Lately, its popularity on the app has also been spurred on by a creative mash-up that brings together "Misery" and Chicago rapper Cupcakke's "CPR."
Valee – Womp Womp
After the release of his acclaimed debut EP GOOD Job, You Found Me, Chicago rapper Valee's next release saw him collaborate with Jeremih to create the playful and bass-driven "Womp Womp." Called a "contender for the song of the summer" by Pitchfork upon its release in 2018, it has stayed lodged in hip-hop's consciousness ever since, interpolated on tracks by the likes of Chance The Rapper, Trippie Redd, Smokepurpp and more. The song has been a perennial base for TikTok videos over the last few years, with 133.2k videos featuring the sound to date. "Womp Womp" is often used to soundtrack clips that show two different entities or ideas coming together over one common trait or opinion, like one dog owner and his pet bonding over "loving each other unconditionally."– Rhian Daly
Listen to all the best viral tracks on TikTok on Apple Music and Spotify.