The 10 Best Disney Channel Stars Turned Pop Singers
Many of today's biggest pop names began life as Disney Channel stars before launching singing careers that have shaped the future of 21st-century pop.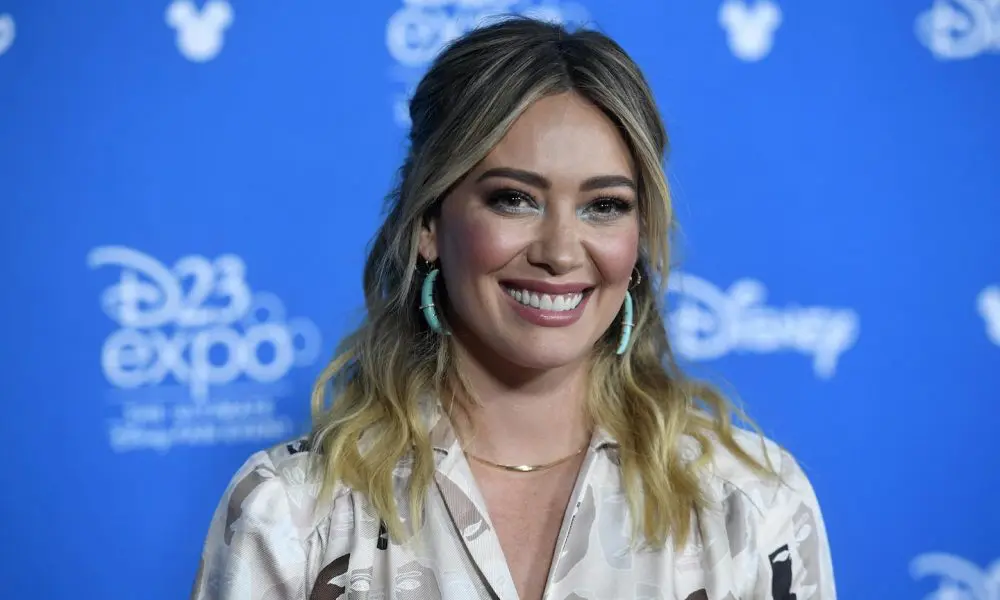 Since its inception in 1955, The Mickey Mouse Club has launched the careers of child stars turned teen idols in almost every generation. But it wasn't until the rise of the Disney Channel and The All-New Mickey Mouse Club, that it became the catalyst for modern music. From the first wave of Mouseketeers to today's millennial Disney Channel stars, these singers have sold tens of millions of albums and maintained pop domination well into their 30s. With many of these former card-carrying members experiencing career comebacks, we count down 10 of the biggest Disney channel stars turned pop singers.
Listen to the best Disney Channel hits on Apple Music and Spotify.
10: Vanessa Hudgens
The actress and singer may forever be synonymous with her breakout role in the Disney smash High School Musical, but Vanessa Hudgens has proved there's life after graduation. Even before joining the Disney family, Hudgens was headed towards a career in indie films, but it was High School Musical that would change her career trajectory, securing her a recording deal and recurring roles in other Disney shows, and, later, High School Musical 2. She made her recording debut with V, in 2006, which spawned the hit single "Say OK" and was certified gold.
Hudgens quickly followed it up with another slice of soulful pop, Identified, in 2008, and appeared in High School Musical 3: Senior Year that same year. For the next five years, Hudgens focused on acting and won over critics as Rizzo in Fox's Grease: Live. More recently, she's made a welcome return to the charts, first with "Reminding Me," a duet with Canadian singer-songwriter Shawn Hook, and the collaborative track "Lay With Me," recorded with Los Angeles-based electronic duo Phantoms.
Phantoms - Lay With Me ft. Vanessa Hudgens
9: Zendaya
Since making her debut on the Disney sitcom Shake It Up at age 14, Zendaya has rewritten the script for how Disney channel stars make it to "it girl" trajectory. She became the role model for girls everywhere, after playing a teen spy who not only was a math whiz but an expert in karate in KC Undercover, and she successfully negotiated her contract to put her in the producer's chair at age 16. During her Shake It Up days, Zendaya made her musical debut, releasing several singles she performed on the show, including 2011's "Watch Me" and "Swag It Out." In 2013, she dropped her self-titled debut album, had a viral hit with "Replay" and became the youngest person to compete on Dancing With the Stars, all while earning her high-school diploma. Zendaya also became one of the only Disney Channel stars who simultaneously landed Hollywood leading roles during her time on the network, starring in both Spider-Man and The Greatest Showman. More recently, she's become the breakout star of HBO's adolescent dystopian nightmare series, Euphoria.
8: The Jonas Brothers
Thanks to the Disney effect, brothers Joe, Kevin and Nick Jonas went from being a local family band bumming around New Jersey to becoming teen heartthrobs. Before they were household names, they released their debut album, the pop-punk-anthem-stuffed It's About Time, in 2006. Soon enough, they had developed a devoted fanbase on TV, first on Camp Rock then as themselves on the original series Jonas, and in various concert films. In 2007, they went from opening act to headliner with the release of Jonas Brothers, which debuted at No.5 on the Billboard chart and solidified their status as the biggest boy band of the mid-00s.
After four studio albums together, Joe and Nick Jonas ventured into new territory – Nick to form a new band, The Administration, in 2010, and Joe to release his solo album, Fastlife, in 2011. While Nick scored chart gold with his solo follow-ups, Nick Jonas (2014) and Last Year Was Complicated (2016), and boasts some enviable acting credits both on Smash and Scream Queens, Joe went on to front the funk-pop outfit DNCE. In 2019, the brothers made their triumphant return with their fifth studio album, Happiness Begins, notching their third No.1 album and reasserting their chart dominance a decade after their last release in 2009.
Jonas Brothers - What A Man Gotta Do (Official Video)
7: Hilary Duff
Even before Hannah Montana, there was another loveable girl next door who captured the hearts of teen America: Lizzie McGuire, aka Hilary Duff. Thanks to her starring role on the Disney sitcom named after her character, Duff became a franchise, her face emblazoned on everything from lunchboxes to bedding sets. One year after the show debuted, Duff got to show off her vocal talents by playing a pop star in The Lizzie McGuire Movie, featuring her debut single, "Why Not," which she quickly parlayed into a recording career.
She made her full-length debut with the Christmas album Santa Claus Lane and completely shed her Disney persona on her breakout album, Metamorphosis, in 2003. The album shot to No.2 on the Billboard 200 and spawned the hit singles that Duff would forever been known for: "So Yesterday," "Come Clean" and "Sixteen." Since her debut, the actress/singer has released five studio albums, spanning the sweet pop-rock of Hilary Duff to the floor-filling electro-pop of Dignity (2007) and Sparks (2015). In early 2020, Duff returned with new music, covering Third Eye Blind's "Never Let You Go," along with producer RAC and her husband Matthew Koma. Not only does it mark the couple's first track together, but it also marks Duff's first new song in almost four years.
Hilary Duff - So Yesterday
6: Selena Gomez
This former child star had already racked up a series of acting credits before joining the next wave of Disney Channel stars at age 15. Guest appearances on other teen sitcoms led to Gomez starring on her own show, The Wizards Of Waverly Place. Disney would also be the springboard for her transition to singing, after she recorded the theme tune to Wizards before making her full-length debut with Kiss & Tell in 2009. Breaking from the Disney solo star tradition, Gomez went down a more rock'n'roll route, assembling her own band, Selena Gomez And The Scene, to create a hit pop-rock album. A few gold records and feature films later, Gomez was ready to make her solo statement with 2013's Stars Dance, a melange of R&B, EDM and dubstep. Club hits would become her stock in trade, with collaborations with Kygo ("It Ain't Me") and Marshmello ("Wolves"), but it's her 2015 album, Revival, on which she really shined, sharing writing and producing credits and showcasing the vulnerability that would define her songs. After a string of hit singles "Bad Liar" and "Back To You," Gomez returned in music in earnest, releasing her critically-acclaimed No.1 album Rare.
Selena Gomez - Rare (Official Music Video)
5: Demi Lovato
Not every child star has been blessed with powerful pipes, but Demi Lovato makes it look easy. Since her breakout role in the TV movie Camp Rock, Lovato remains one of Disney's most bankable stars, always experimenting with the pop formula and unleashing her vocals with weapon-like precision. Lovato's transition from teen pop sensation to adult pop icon has not been without hardship, but it is her profound honesty about her struggles that has made her a role model to young fans. She even managed to turn her turmoil into art with empowering hits like "Skyscraper." Across six studio albums, she's gone from bubble-gum pop to R&B anthems and reached the upper echelons of the charts with "Sorry Not Sorry," which hit No.6 on the Billboard Hot 100. On her 2017 release, Tell Me You Love Me, she created a new classic: a rejoinder to the critics who said female-driven pop was dead. In 2020, the singer made her comeback with an emotional performance of her new ballad, "Anyone" at the Grammy Awards, followed by the infectious "I Love Me."
Demi Lovato - I Love Me (Official Video)
4: Christina Aguilera
A product of the teen pop explosion of the 00s, Christina Aguilera, alongside Britney Spears and Justin Timberlake, got her start on The New Mickey Mouse Club and dominated the charts in 1999 with perky pop hits like "Genie In A Bottle," "What A Girl Wants" and "Come On Over." Her debut single, "Reflection," from the 1998 Disney animated film Mulan, introduced the world to an astonishing voice that belied her 17 years. Aguilera quickly set herself apart from the pack as a vocalist with immense power and range, both on her debut and her sophomore release, Stripped, which revealed a more sensual side to the singer on hits like "Dirrty." A constant chameleon, Aguilera was always ambitious: from octave-busting anthems to musical clap-backs to misogyny, she did it all with style, running vocal rings around the competition.
Christina Aguilera - Fall In Line (Official Video) ft. Demi Lovato
3: Justin Timberlake
Along with Britney and Xtina, Justin Timberlake was a pop torch-bearer for the frost-tipped generation of the Y2K era. The former Mouseketeer went from *NSYNC heartthrob to pop's leading solo star faster than you can say "Cry Me A River." Even during his boy-band days, JT and his famous falsetto pushed the group into R&B waters, setting the stage for his "SexyBack" era and his first two chart-smashing solo albums. With the help of The Neptunes and Timbaland, Timberlake's fusion of slick R&B with pop hooks would turn him into a hot commodity, racking up No.1 hits and platinum albums over the course of a decade. Like many of his fellow Disney Channel stars, he recently returned to his roots for Man Of The Woods, but his pop confections can still be found on countless soundtracks.
Justin Timberlake - Filthy (Pepsi Super Bowl LII Halftime Performance)
2: Miley Cyrus
Having spent most of her adolescence as the squeaky-clean rock-star-next-door, Hannah Montana, Miley Cyrus took a literal wrecking ball to her former alter ego and introduced the world to a wild child with her breakout smash, the appropriately titled "Bangerz," in 2013. As one of Disney's biggest success stories, Cyrus has made a career of embodying different personas, from the fresh-faced Hannah Montana, in 2006, to the twerking provocateur at the MTV VMAs, back to earnest singer-songwriter on her latest album, Younger Now. Reinvention is nothing new in the pop world, but Cyrus has experienced more chart successes and sound shifts than musicians twice her age. Having proved herself to be more than just a pop fluke, she has the vocal chops and effervescent personality to pull off every iteration.
Miley Cyrus - Party In The U.S.A. (Official Video)
1: Britney Spears
Britney Spears is not a pop star, but a cultural phenomenon. The former Mickey Mouse Club member turned teen pop into America's biggest export. At just 16, she released the world-conquering No. 1 single "… Baby One More Time," blurring the lines between teen and adult pop and selling over 10 million copies of her debut album in a year. The Max Martin-penned single would set the stage for her career as one of the most successful pop divas, whose package of singing, dancing, and provocative stage presence became the gold standard that all others followed. Her Rolling Stone cover is forever seared in our collective memories, and she's delivered hit after hit across her studio albums. Despite her personal setbacks, Spears offers a masterclass in career longevity, juggling Vegas residencies, and has achieved the ultimate sign of success: a first-name calling card.
Britney Spears - Toxic (Official HD Video)
Looking for more? Discover the singers behind the biggest Disney hits.