'Lungs': How Florence + The Machine Breathed New Life Into Pop
With her debut album, 'Lungs,' Florence + The Machine stormed the world's stage – a crimson blur of lace, Celtic bombast, and an arresting voice.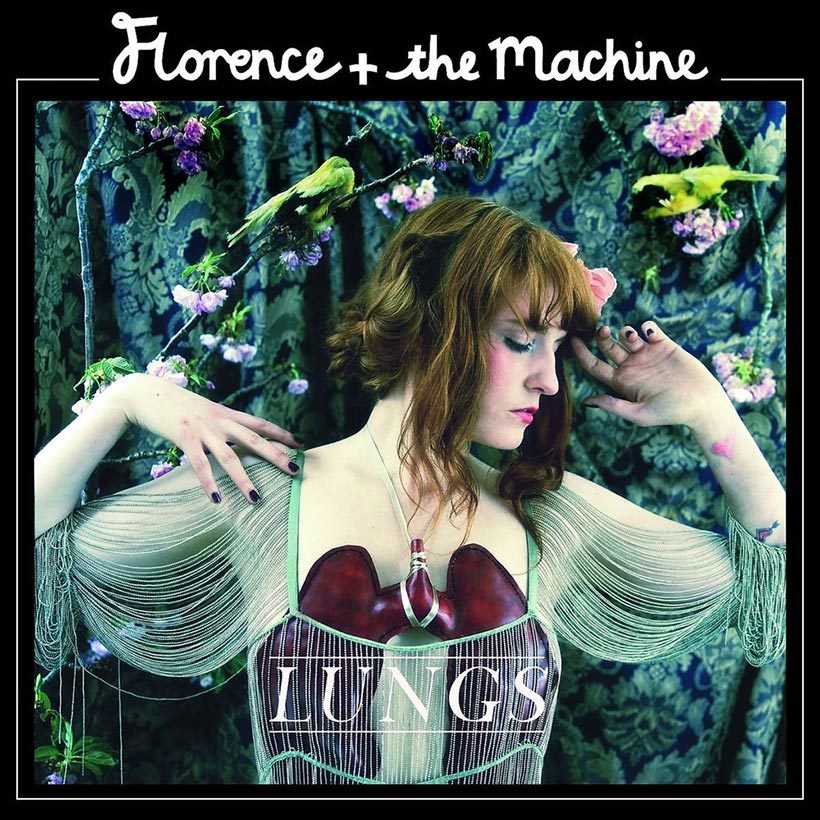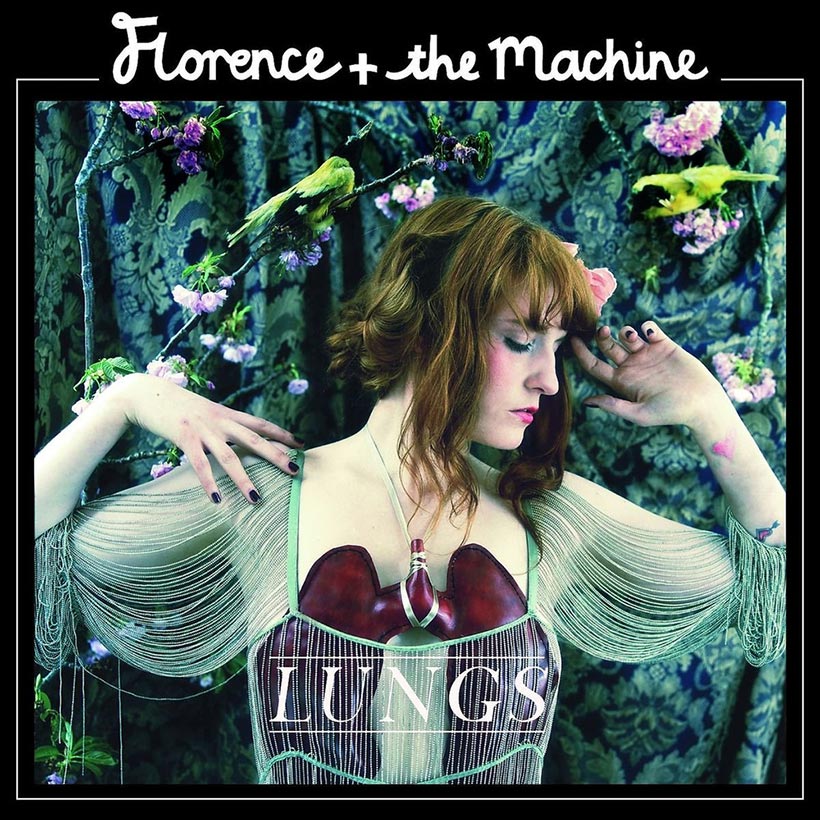 From the minute Florence + The Machine stormed the UK music scene – a crimson blur of lace, Celtic bombast, and an arresting voice – it was clear she'd never get lost amid the crowded pop landscape. Breaking away from the blue-eyed soul model set by Amy Winehouse, Duffy, and the like, Florence Welch was a different breed of rock star. Her debut album, Lungs, is a celebration of the theatrical – both in sound and imagery – and fraught with emotion. It was one of the biggest debut albums of the decade, earning a 2009 Mercury Prize nomination and a Critics' Choice award at the Brits. But how did Welch go from art-school eccentric to global arena act?
Listen to the Florence + The Machine album Lungs now.
Famously discovered after serenading Queens Of Noize DJ Mairead Nash with an Etta James song in a club bathroom, Welch made a name for herself playing the London club circuit and sharing the stage with other up-and-comers like Kate Nash and Adele. After a few supporting gigs, including a slot with MGMT, Welch released her first single, "Kiss With A Fist," a scuzzy garage rock number that nodded to her early days playing with punk bands. The single set the stage for Lungs and its expression of all the havoc – metaphorical or otherwise – that love and relationships can wreak.
The full spectrum of her potential
Released on July 3, 2009, Lungs plays like a greatest hits package rather than a debut album. From the blues stomp of "Girl With One Eye" to the gospel-tinged "Hurricane," a soulful cover of Candi Staton's 90s club classic "You've Got The Love" and the anthemic rock of "Dog Days Are Over," Lungs revealed the full spectrum of Welch's potential.
The record spans Welch's coming of age, a period of five years, starting aged 18, during which she wrote most of its songs. As she put it in an interview, Lungs was "very demonstrative of a journey" and "scrapbook through those years."
Florence + The Machine - You've Got the Love
The album's beating heart
Florence's "machine" was initially just a drum kit, which explains why so much of Lungs is choral and drum-based; her primal belt and the tribal percussion make up the album's beating heart. "Between Two Lungs" and "Dog Days Are Over" started out with no instruments; on the latter song, and tracks like "Rabbit Heart (Raise It Up)" and the definitively titled "Drumming Song," percussion is the other character in Welch's rich, fantasy world. She creates an atmosphere that makes you feel alive and compels you to action, whether it's to dance, run or cry.
If the pre-Raphaelite cover didn't make it clear, Lungs is not a lo-fi record. The Machine grew to a seven-piece band and the album is a sumptuous collection of plinking harps, soaring strings, xylophones, and Welch's greatest instrument of all, her voice. But thanks to an enviable team of veteran producers, including James Ford (Simian Mobile Disco, Arctic Monkeys), Paul Epworth (Bloc Party), and Stephen Mackey (Pulp), Lungs never overpowers itself.
A world filled with ghosts
Florence Welch never does anything halfway; every song feels like an occasion. There's a lot going on thematically: love, death, sex, relationships, and even the supernatural, all of it filtered through gothic imagery. Like another UK progeny, Kate Bush, Welch brings the listener into a world filled with ghosts, mythology, and ritual sacrifice, but with personal parallels.
Florence + The Machine - Rabbit Heart (Raise it Up)
The "ghosts in her lungs" that she sings about on "I'm Not Calling You A Liar" are not spectral visitors but rather the lingering presence of ex-lovers, just as the sacrificial lamb in "Rabbit Heart' (Raise It Up)" refers to the sacrifices every artist makes for fame. "How quickly the glamour fades/You made a deal, and now it seems you have to offer up/But will it ever be enough?/This is a gift, it comes with a price," she sings.
Juxtaposing the imaginary and the physical
Described by Welch as the juxtaposition of the imaginary and the physical, Lungs is very much concerned with matters of the heart, broken jaws, teeth, black eyes, and bloodied feet. The tally of injuries is impressive, but such is the cost of young love.
Welch doesn't leave much breathing room, but with a voice like hers, why would you? While there are a few quieter moments at the beginning of "Blinding" and "Between Two Lungs," both songs build to a frenzied finish.
Florence + The Machine - Dog Days Are Over (2010 Version) (Official Music Video)
Upon release, Lungs debuted at No.2 on the UK chart and eventually took the No.1 spot thanks to Welch's triumphant performance of "Dog Days Are Over" at the 2010 MTV Video Music Awards, which made her a global star essentially overnight. No one could have predicted that the biggest pop song of the year would have an extended harp intro, but then again, no one could have predicted Florence + The Machine.
Draped in silks like a Grecian muse and twirling around the stage, Welch couldn't ask for a better introduction. It also hinted at the kind of turbulent live performances and rapturous anthems she'd deliver throughout her career. Following her performance at the VMAs, Lungs jumped from No.44 to No.14 on the Billboard 200. Pandora's box had opened. Welch was no longer just the toast of that UK, but one of the most talked-about acts of the decade.
In a career acutely attuned to theatrics, however, Lungs was just the first act.