"We've Stood The Test Of Time": Shed Seven On Surviving Britpop And 'Going For Gold'
Twenty years after Britpop, Shed Seven are playing the biggest shows of their career. Singer Rick Whitter invites fans to "have a massive party with us".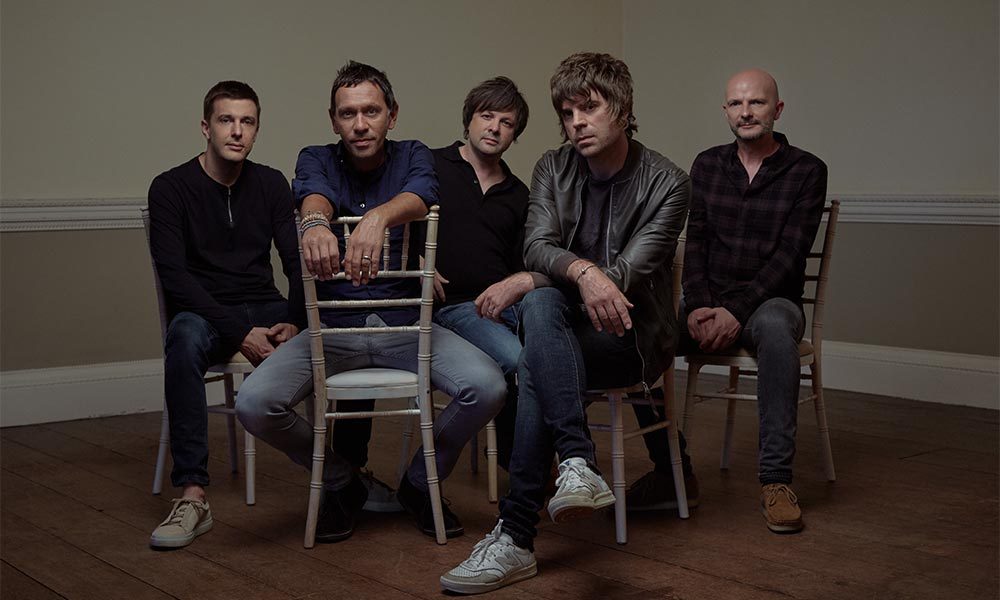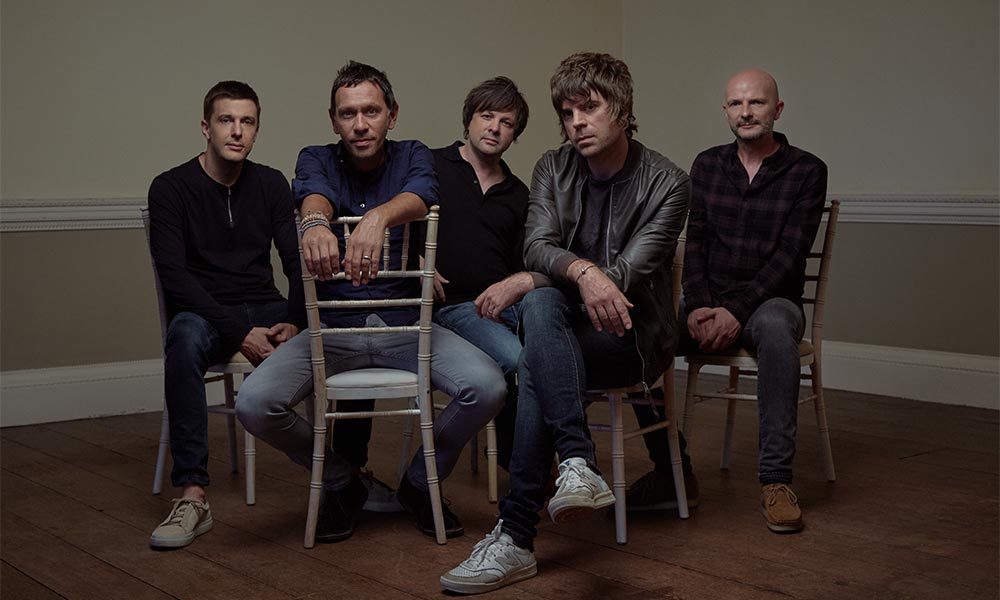 Shed Seven can't lay claim to the cultural significance of their Britpop peers Oasis, Blur and Pulp, but they're still one of the UK's most renowned indie-pop outfits. Boasting a formidable arsenal of a dozen UK Top 40 hits, their seminal 1999 singles collection, Going For Gold, is back out on gold vinyl and, in support, the band are embarking on a major UK tour which includes their first ever headlining arena date at Leeds First Direct, on 7 December. "It feels really exciting to be playing our biggest show after almost 30 years together," singer Rick Witter tells uDiscover Music.
Listen to the best of Shed Seven on Apple Music and Spotify.
"Come and have a massive party with us"
"It doesn't mean we're going to stop after we've done it, though," he continues. "The tour's about us wanting to say thanks to all our fans. We put all the tickets on sale as early as we could so people could buy cheap hotel and rail tickets and come and have a massive party with us."
The York-based outfit's loyal fanbase clearly appreciates this gesture. At the time of writing, the bulk of Shed Seven's upcoming shows – including the first of two nights at London's cavernous Brixton Academy – have already sold out. Shed Seven's most recent studio album, 2017's Instant Pleasures, also went Top 10, so how is it they're enjoying such a resurgence at a time when guitar-based pop seems to be in crisis?
"We'll be around for a long time yet"
"People seem to be into 90s music at the moment, so that's a good thing for us," Witter reflects. "Also, fans who followed us in the 90s have stuck with us. They want to hear the songs they grew up with, but they're now bringing their teenage children, who are singing every word back at us.
"Obviously, those young people aren't there under sufferance," he continues, "So that suggests they're absorbing our music through their parents and liking it. If that continues, I'm glad to say we'll be around for a long time yet."
Audiences at the band's upcoming tour will naturally be treated to evergreen hits such as the strident 'Dolphin', the yearning 'Ocean Pie' and the swaggering, brass-infused 'Getting Better', all of which appear on Going For Gold, plus choice cuts from Shed Seven's three landmark 90s albums, Change Giver, A Maximum High and Let It Ride. However, there are always songs which don't get an airing.
Shed Seven - Getting Better
"Choosing the setlist is a nightmare," Witter chuckles. "It's a nice problem to have, but you'll always let the hardcore fans down because there's only so much time for obscure B-sides. Plus, people also want to hear stuff from Instant Pleasures now, too, so it's a constant battle deciding which songs we can drop. I'd love to say we could play longer sets, but we're not Bruce Springsteen – we'd be dead if we tried to play more than two hours!"
"Instant pleasures: that's exactly what music is now"
Going For Gold proves Shed Seven can always rely on their hit-stuffed live show, but they've also experienced enough to understand that survival means embracing the future. Rick Witter and his team are delighted their greatest hits – which was issued on CD only in 1999 – is celebrating 20 years with its vinyl debut, but they're pragmatic enough to acknowledge vinyl is just one of many mediums now.
"I love the smell, the look and the feel of vinyl," Witter enthuses. "I also think it's great vinyl is having a resurgence, so things like Record Store Day can only be positive for the industry.
"But at the same time, I think it's great that younger music fans can discover us through streaming and digital platforms, even though to us it's not quite the same. We called our last album Instant Pleasures because that's exactly what music is now. These days, you can click a button and you've got everything. That takes some of the excitement away for me, but that's the way it is – we all have to adapt."
Shed Seven - Going For Gold
Indeed, we do, and it's this level-headedness – alongside their enviable cache of radio-friendly guitar-pop anthems – that has ensured Shed Seven are still in business. Despite a rough patch during the early 00s and a temporary split in 2003, they've bounced back, with annual reunion tours from 2007 leading to Instant Pleasures and now a well-earned champions' lap of honour with Going For Gold. Not a bad result for a band whose detractors assumed they would never survive Britpop, never mind attain longevity.
"We've written songs which people have taken to heart"
"I've got mixed feelings about the whole Britpop thing now," Rick Witter reflects. "It was exciting being caught up in the last big British musical whirlwind of the 90s, but we got a rough ride from certain quarters in the press. Plus, any time Britpop's celebrated, it's always about Blur, Oasis and Pulp.
"Ultimately, though, we've stood the test of time," he finishes. "We're still playing decent-sized venues and our audience want to come back again whenever they see us live. We're in a really healthy position right now and I'm very proud we've written a set of songs which people have taken to their hearts."
The 180g gold vinyl reissue of Going For Gold is out now and can be bought here.
Format:
UK English