Pulp
The British rock band founded by frontman Jarvis Cocker made some of the most important and influential rock music of the 20th century.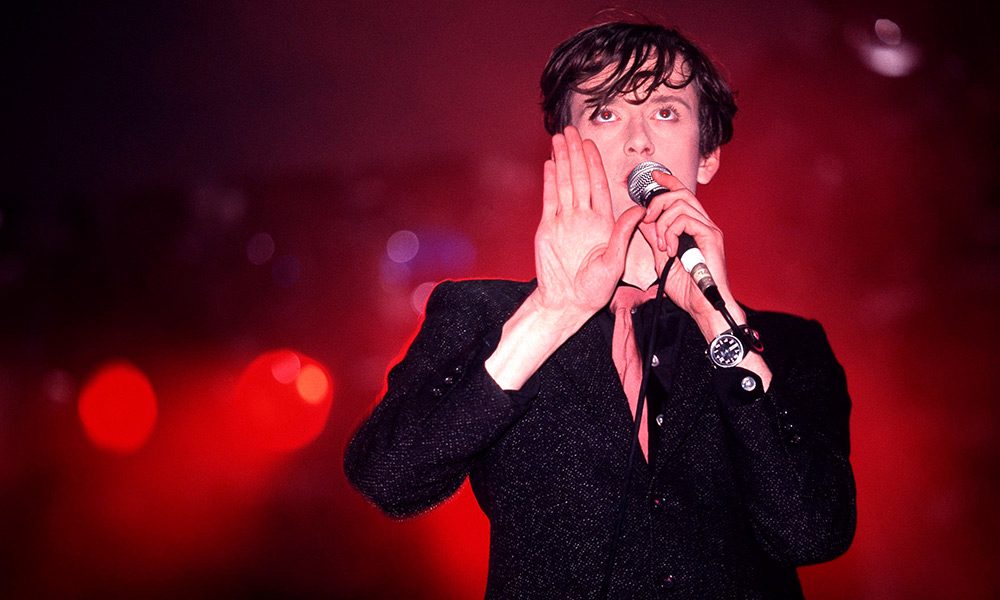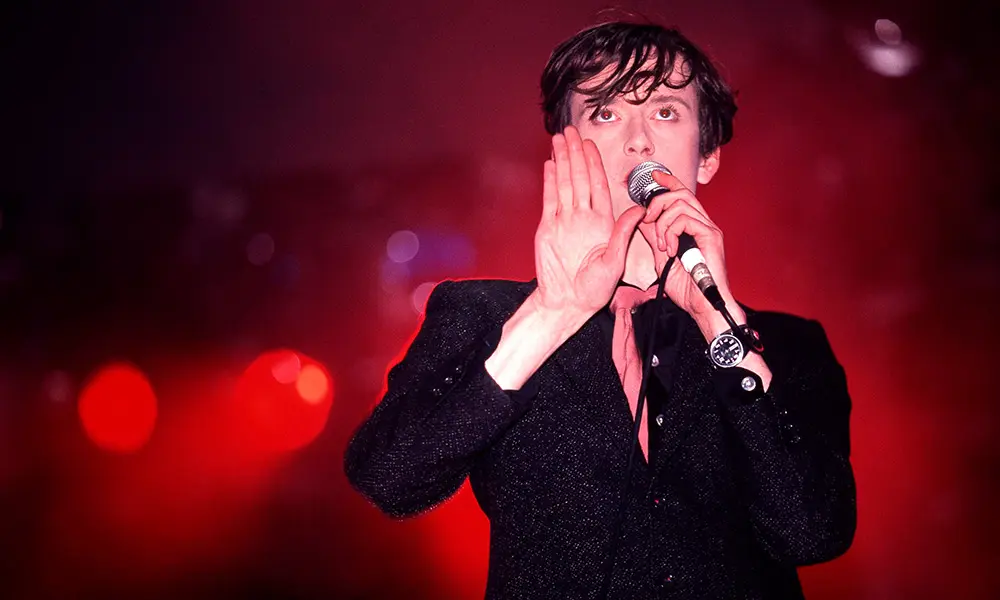 Although they've been described as an alternative rock group with glamorous edges, punk sensibilities and an independent art collective it's probably safer to say they are a fantastic and eclectic pop group and then draw your own conclusions.
Fronted by vocalist and lyricist, the esteemed Jarvis Cocker, Pulp have sol over 10 million records and in their extended pomp they rose from indie hopefuls to bastions of British pop culture with the key albums His'n'Hers, Different Class, This Is Hardcore and We Love Life winning exceptional acclaim from critics while gaining an ever-expanding and fanatical following thanks to sensational live shows and key appearances at Glastonbury Festival, where they headlined the Pyramid Stage twice, Isle of Wight Festival, Reading and Leeds, Pohoda (Slovakia), Primavera (Spain), Exit (Serbia) and  Wireless Hyde Park.
While Jarvis is undeniably their charismatic figurehead and the main conduit between the music and the press, the other members are vital to the story. Candida Doyle (born Belfast) on keyboards, Nick Banks (born Rotherham) on drums, bass player Steve Mackey (born like Cocker in Sheffield) and Chesterfield born Mark Webber on guitar complete the classic era line-up.
Pulp have always had a defined method. They've worked with some of the top producers – Ed Buller, Chris Thomas, Scott Walker and Peter Walsh – paid close attention to artwork and videos and treated the singles medium with the utmost respect. To that end their classic hits – "Common People", "Sorted for E's & Wizz", "Disco 2000", "Help the Aged" and so on – are examples of intelligent and memorable pop, making the transition from studio to stage to airwaves. We have their choicest albums, also a goodly selection of comprehensive collections and compilations, including the 6-CD box set Simply Fuss Free. Still fresh enough in recent memory to warrant the love of the loved Pulp are also ripe for discovery for anyone yet to experience their work, strange as that may seem. Simply, Pulp are different class.
Then origins of Pulp go back to schooldays at the City School in Sheffield when they borrowed the title of the 1972 movie Pulp, starring Michael Caine and directed by Mike Hodges with a score by George Martin. A brief period as Arabicus, after the coffee bean, and various line-up alterations led to a period of independent recordings and a demo tape sent to influential English DJ John Peel who rewarded them with a Session. A mini-album called It was released by Red Rhino, later reissued by Cherry Red Records. Various stylistic dabbling and long periods of banging heads against the wall was rectified when they signed to Fire Records to make Freaks, which slipped through the net for many reasons, not least of which was the fact that the members at the time were involved in academic pursuits – Cocker, famously going to study film at Central Saint Martin's College of Art and Design.
To cut a long story shortish, by 1989 the well-known line-up was in place with Mackey being the last to join. Toying with then on-trend acid house, crossed with idiosyncratic Leonard Cohen-styled ballads, enabled them to arrive at their own sound – one where a love of The Velvet Underground, Serge Gainsbourg and European chanson, Scott Walker and disco music were placed carefully into the melting pot.
While you couldn't accuse Pulp of hanging off the coattails of so-called Britpop, they were far more esoteric, the arrival of the whole Blue and Oasis thing didn't harm them, nor did the contemporary rise of Suede.
Pulp signed to Island Records in 1992 and released the singles "Babies" and  "Razzmatazz" before making their proper Island debut with "Lipgloss", the lead-in track from His'n'Hers (1993). Peaking at #50 on the UK charts "Lipgloss" was the turning point.  His'n'Hers dropped in spring 1994 and spawned "Do You Remember The First Time", a classic tale of fumbling teen angst. We recommend the album with Deluxe edition bonus tracks including cuts from their Sisters EP, demos and BBC sessions for Peel and Mark Goodier.
Having been nominated for the Mercury Music Prize for His'n'Hers they won the darn thing thanks to the brilliant new album Different Class that topped the UK charts, hitting an extraordinary 4xPlatinum figure and carving whopping great inroads into the Euro market. Different Class has become one of those iconic events that are regularly placed highly in Best Of lists of all time. Undeniably a modern masterpiece, the impact of "Common People" and "Mis-Shapes/"Sorted for E's & Wizz" (both #2 UK hits) gained them household name status and an element of useful notoriety.
The double meaning of different class was embodied in the songs: both the English idiom "that is different class" and the socio-political interpretation of the UK's class obsession are embodied in the title. Good work.
Recording with Chris Thomas (The Beatles, Pink Floyd, Queen, Elton John, Roxy Music, The Sex Pistols and so many other luminaries) resulted in a sound that was a revelation, as confident and assertive, as their independent discs were hesitant if promising. The fact that "Common People"'s theme has passed into pop music folk-lore would be reason enough to cherish the album but "Disco 2000" (a kind of kitchen sink Northern drama loosely related to The Human League) and "Something Changed" are also worth re-discovery, especially on the 2006 Bonus deluxe edition where the live at Glastonbury Road to Damascus moment "Common People" is joined by B-sides, demos and their version of the Irish folk standard "Whiskey in the Jar" (from the charity album for "ChildLine").
In 1998 the well-anticipated This Is Hardcore (with Thomas again) hit the coveted UK #1. Adding Anne Dudley string arrangements and Nicholas Dodd orchestration was a smart move. Successful singles tumbled off the disc and Pulp were in line to record the theme for the James Bond film Tomorrow Never Dies. Heat seek the This is Glastonbury and Deluxe edition bonus discs for further delectation.
Now in a league of their own with Roxy-esque artwork to match the exuberance of the songs, Pulp released their seventh and final studio album in 2001 with the legendary Scott Walker at the console to assist the gestation of We Love Life. The result is quite different from anything they'd done before with "The Night That Minnie Timperley Died" and "Wickerman" striking ever-darker chords.  The elusive "Bob Lind (The Only Way is Down)" and the more playful "Bad Cover Version" fire off decades of knowing pop-cultural references.
The all-embracing Hits (2002) wraps up the chapters and verses of the band to that point while The Peel Sessions has very early BBC material plus a second disc of live goodies. Fellow Sheffield man Richard Hawley plays the guitar on the final seven tracks, captured at Birmingham Academy in late 2001. This package is a splendid addition to the rest and fills out many gaps for older fans and wannabes.
While Pulp effectively went their separate ways Cocker and co did return for the digital download single "After You" (2013), which they also played on The Jonathan Ross Show and made available as a Soulwax mix for 2013 Record Store Day.
In the interim Jarvis proved to be yer actual Renaissance man. His BBC6 Music shows, his tenure as Editor-at-Large for Faber and Faber, his acclaimed curation of the 2007 Meltdown Festival at the South Bank Centre in London (he invited Motorhead, Roky Erickson, Clinic, Devo, Iggy & The Stooges, Cornershop and The Jesus and Mary Chain – best line-up ever) and his acting roles in Fantastic Mr. Fox and Harry Potter and the Goblet of Fire would indicate a man with an endless capacity for art and fun. Oh, he's also made an album for The National Trust and released the Jarvis disc in 2007 with assists from fellow Pulp members, also Hawley, Philip Sheppard and Graham Sutton.
As for the future? You never know. As Jarvis says, "It's like a volcano; you can think 'wow, that's dormant' and then the next day your house has gone because it's erupted… Everything to do with Pulp or to do with me happens at such a glacial pace, that's it hard to tell whether anything's happening or not, but when it does, the whole geography of the planet is changed." Fingers crossed, there will be more to come one day. If not, there is plenty here to keep idle minds occupied.
Words: Max Bell
Format:
UK English