The Human League
Much loved electronic New Wave pioneers The Human League have two distinct periods to investigate but long-time fans of their sound like them both.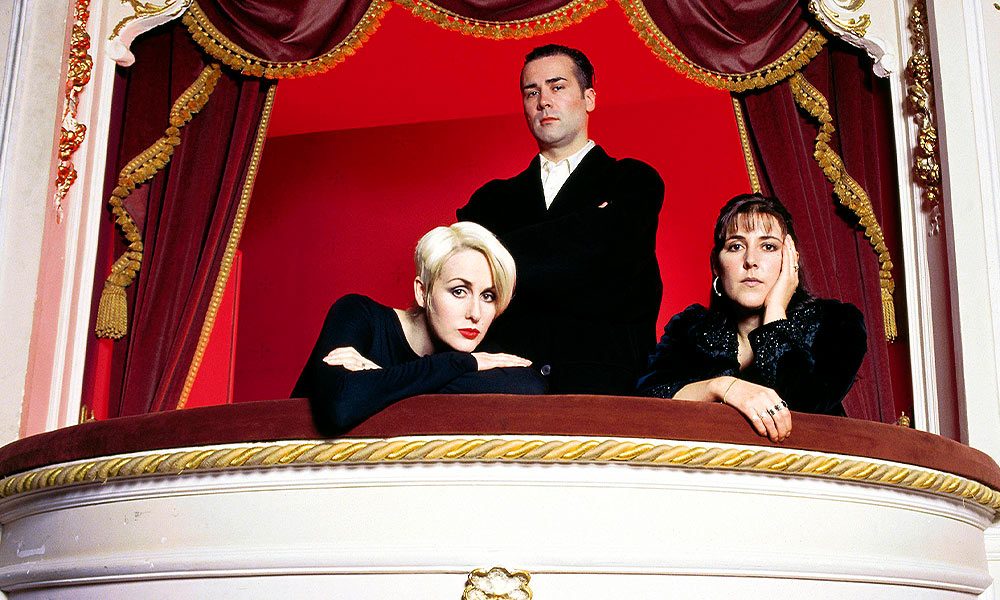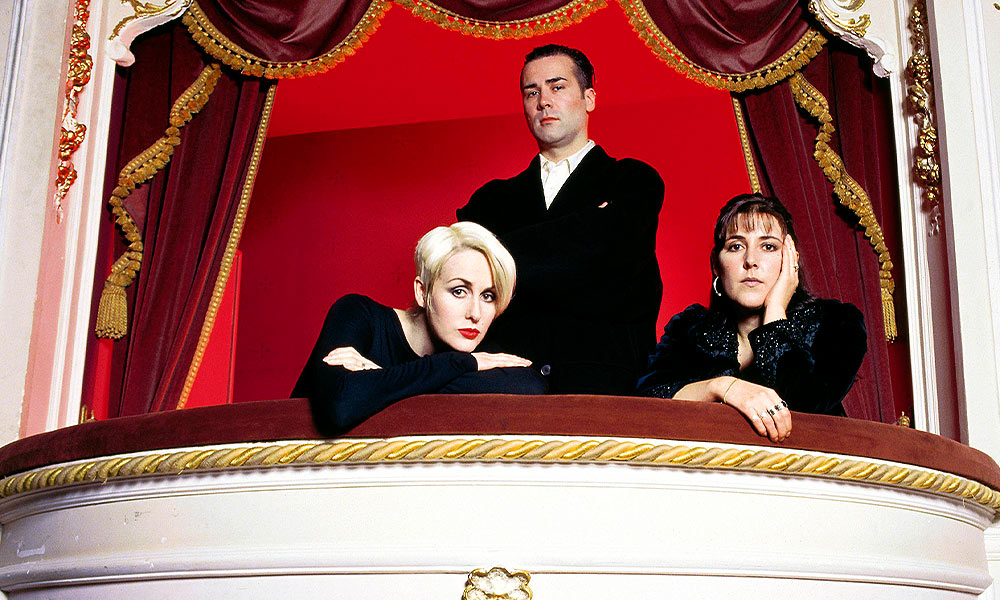 Much loved electronic New Wave pioneers The Human League have two distinct periods to investigate but long-time fans of their sound like them both. They formed in Sheffield in 1977, not really part of the punk scene but still a definite alternative. Taking their initial template from a fusion of Tamla Motown soul and British glam rock Martyn Ware, Ian Craig Marsh and singer Phil Oakey underwent several stylistic changes as they approached their grail but must have been boosted by David Bowie's assertion that he'd seen the future of pop music when he caught them supporting Siouxsie and the Banshees in late 1978. Signing to Virgin shortly afterwards The Human League then enjoyed an unbroken spell of fantastic success and have sold over 20 million records worldwide and placed five albums in the UK Top Ten.
To find the roots of The Human League transport yourself back to Sheffield circa 1977 where a bunch of friends are experimenting with Roland synths, the trusty Korg and some homemade sound systems. Ian Craig Marsh and Martyn Ware and a couple of other computer operator pals call themselves The Future. Chancing upon a local hospital porter with a stand out haircut and a taste for exotic clothes who introduces himself as Phil Oakey they decided a new name is in order and Ware, the ideas man, suggests they name themselves The Human League after a Science Fiction game in which a group of renegades leave Earth and head towards Alpha Centauri. The name fits their style and their developing music and a local following see them supporting many new wave acts of the day, including The Rezillos. Recording independently at first The Human League sign to Virgin after a memorable stint playing with Iggy Pop in Europe. Early recordings for the label included the single 'I Don't Depend On You' (released under the pseudonym The Men) and the debut album Reproduction that welded electronic and industrial noise to some oddities like their version of 'You've Lost That Loving Feeling'. With Colin Thurston at the controls (they liked his work with Iggy and Magazine) Reproduction evokes a gloriously naive time for the League as they find their feet on stand out cuts like 'Empire State Human' and 'The Path of Least Resistance'.
The band's second album, Travelogue, is a far more sophisticated affair. Although Marsh and Ware would quit at its completion they left behind a full-fat triumph, which observes no boundaries. Apart from a cover of Mick Ronson's 'Only After Dark' there is also an audacious attempt at Jeff Wayne's 'Gordon's Gin'. Eclectic to the nth degree the current fully expanded version of the CD also includes a medley of 'Rock'n'Roll/Nightclubbing', a remake of the earlier single 'Being Boiled' and a homage to Dr Who's Tom Baker. Heady stuff! And it charted at 16 in the UK. Happy days.
As if to confuse everyone further the Human League's third outing, Dare, with Oakey in sole control after Marsh and Ware's departure to form Heaven 17, was a solidly commercial pop album, deliberately and brilliantly executed to take advantage of the rebirth of the British hit single, then enjoying a significant renaissance. Oakey and Philip Adrian Wright pulled off a masterstroke when they enlisted young local Sheffield dancers and singers Susan Ann Sulley and Joanne Catherall, giving the group a completely unique dynamic. The arrival of ace producer Martin Rushent added depth to the sound since his programming skills far outstripped those of the musicians and he became like a sixth member. Jo Callis from The Rezillos was now on guitar and synths and from the first notes of 'The Sound of the Crowd', it was clear that whether by accident or design, or probably both, The Human League were onto something big.
Everything about Dare is now considered truly classic. 'Don't You Want Me', based on a synth riff copped from John Carpenter's theme intro from his movie Escape From New York was the Christmas hit of 1981, even though Oakey didn't originally want it released because he thought people would misconstrue the line 'You were working as a waitress in a cocktail bar when I first met you' as an autobiographical account of the Catherall/Sulley arrival. It wasn't.
Elsewhere it's all just great. 'I Am The Law', inspired by Judge Dredd check. An instrumental cover of Roy Budd's 'Get Carter', cult classic check. 'Open Your Heart', technically demanding thus giving the lie that new wave acts were milksops, check. It's just a 24-carat marvel.
1984's Hysteria, recorded at great cost in London's Air Studios was following a tough act and took three producers to polish it off but even so, it contains plenty of merits. Having filled the gap with some fine EPs, one dedicated to old school balladeer Barry White, Oakey's love affair with hardcore soul crops up on a cover of James Brown and Lyn Collins' 1973 stomper 'Rock Me Again And Again', although the more memorable songs here are 'The Lebanon' and 'Life on Your Own' which utilise rock guitars and a return to the Linn drum respectively. Also don't forget 'Louise', a lovely atypically sweet ditty that reunites the lovers from 'Don't You Want Me' to great effect. Robbie Williams and Tony Christie have covered it. Fair enough.
Keeping ahead of the curve again the League's sixth album, Crash was pieced together with Minneapolis based duo Jimmy Jam and Terry Lewis who had just finished producing Janet Jackson's Control. A great American experience in some ways, but it also tested the band's independent resolve. Strangely, as often happens at times of crisis great things still happen. The album contains the massive worldwide hit 'Human' (penned by Jam and Lewis) and is about as plush and romantic as the League would ever get while still packing club dance floors.
The League delivered their last album for Virgin in 1990, reuniting with Rushent, enjoying a further hit via 'Heart Like A Wheel', and closing one chapter in their exciting history. So much to listen to is here but Dare is an album everyone should experience. The Dare/Fascination re-master is particularly commendable and initial dabblers could seek out Greatest Hits and The Very Best Of which contain a wealth of treasures. The influence of the Human League is beyond doubt. Two generations later their electronic pop is placed on a pedestal.
Quite rightly so.
Format:
UK English