ABBA
Abba was no overnight sensation, for a long time, before finding any success, they were not even Abba!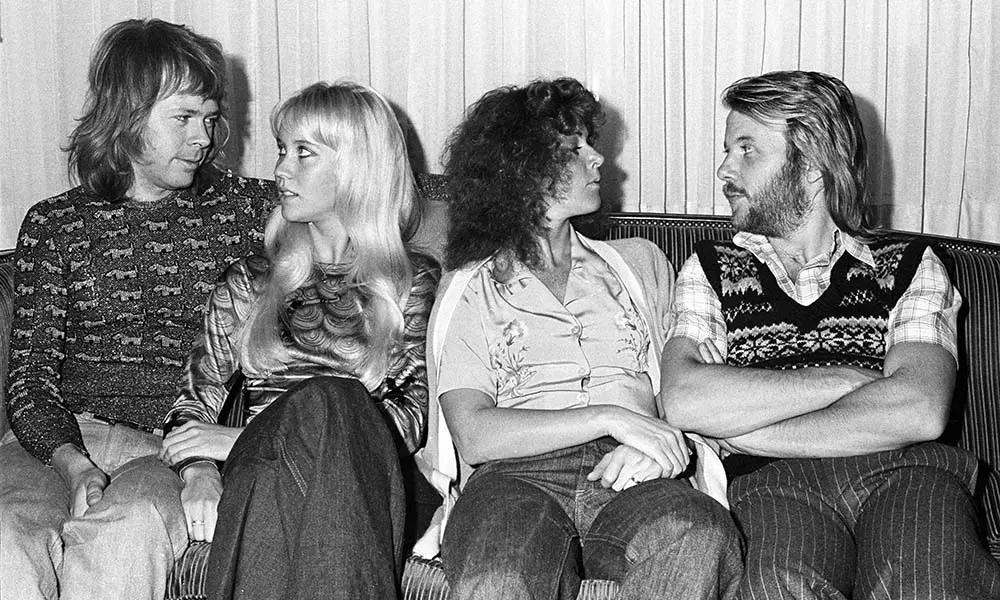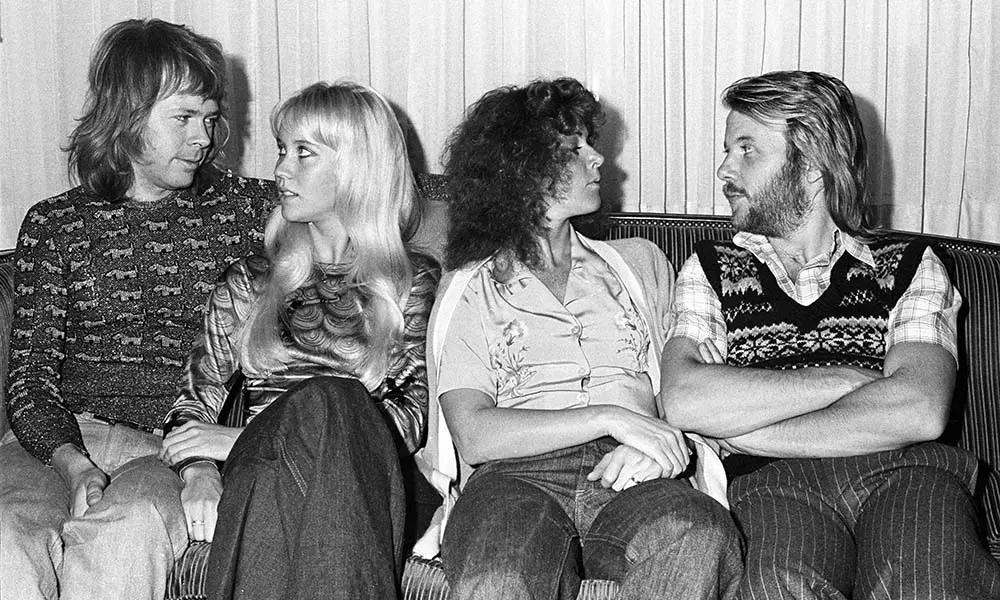 Abba has been one of the most influential bands of the last four decades, having sold almost 400 million albums around the world. It is no overstatement to compare their domination of the 1970s to that of the Beatles in the 1960s – both groups were universally celebrated like no other contemporary artist. From the opening title-track of their 1973 debut album, Ring Ring, the band signalled their intent. Benny and Bjorn's impossibly catchy hooks and the unison singing of their then-wives, Agnetha and Frida, created the template from which they worked for the next decade. It was all so simple, really.
Abba was no overnight sensation, for a long time, before finding any success, they were not even Abba!
Keyboard player, Benny Andersson had started as a member of the very popular Swedish band, The Hep Stars that specialised in Swedish versions of international hits during the mid-1960s, during this time he also wrote some big Swedish hit records. Bjorn Ulvaeus was in a popular Swedish folk-rock group, The Hootenanny Singers, and he first met Benny while the two bands were touring together. In June 1966, Ulvaeus and Andersson wrote, 'Isn't It Easy to Say', a song recorded by The Hep Stars.
Stig Anderson, the manager of The Hootenanny Singers and founder of the Polar Music label encouraged their collaboration, and in 1969 Benny wrote and produced their first hits for Brita Borg, and for The Hep Stars.
In 1969 Benny wrote a song for the Swedish competition to choose their country's entry for the Eurovision Song Contest; in a recount, their composition lost out to another, but at the contest, he met Norwegian singer Anni-Frid Lyngstad (Frida), who was competing with another song. As Benny's band was breaking up, he and Frida became a couple and at the same time he and Bjorn began working together more closely and in 1970 they recorded their first album Lycka, meaning happiness in Swedish. Bjorn had meanwhile met Agnetha Faltskog, who had already secured a Swedish No.1 as a solo singer. During the recording of Bjorn and Benny's album both Frida and Agnetha sang backing vocals.
After recording together the two couples launched "Festfolk", which translates as both, "Party People" and "Engaged Couples", in November 1970 in Gothenburg. It was not a resounding success but their song, 'Hej, gamle man' ("Hello, Old Man"), the first Bjorn and Benny recording to feature all four of them, was popular. They also performed some solo songs, but the generally negative reception dissuaded them from forming a full-time group. Nevertheless "Hej, gamle man", credited to Bjorn & Benny reached No.5 on the Swedish charts.
The following year, Agnetha and Bjorn, now married, along with Benny toured together, while all four of them carried on recording. Stig Anderson kept encouraging Benny and Bjorn to write another song for Eurovision. Their entry failed in 1971 and in 1972 their composition made third place in the Swedish heats before becoming a hit single in their homeland.
Bjorn on Benny's single 'She's My Kind of Girl' became a hit in Japan in March 1972 and two subsequent releases also did well; it was their first sign of success outside of Scandinavia. In June 1972 they released 'People Need Love' and it featured both Agnetha and Frida more prominently and it became a minor hit in Sweden reaching No.17; it also made No.114 on the Cashbox singles chart in America where they were billed as Bjorn & Benny (with Svenska Flicka), it was released in the USA through Playboy Records, which certainly did not help its chances.
In the autumn of 1972, the two couples decided to record their first album together, with both women sharing lead vocals on 'Nina, Pretty Ballerina' (a top ten hit in Austria) and included on their debut, Ring Ring, released the following year. This was the start of something the combined voices of Agnetha and Frida and the songwriting ability of Bjorn and Benny had a certain magic, just how magical at this point no one could have imagined.
In 1973, the band decided to have another crack at Eurovision and entered 'Ring Ring' in the Swedish heats. Stig Anderson arranged for an English translation of the lyrics by Neil Sedaka and Phil Cody; this time they felt certain they had a winner, yet again it came third in the heats. Undeterred they released the album, Ring Ring and it was a hit in many parts of Europe as well as South Africa.
It was also in early 1973 that Stig Anderson, started to refer to the group as ABBA. It was a play on their initials and from 1976 onwards the first 'B' in their logo was flipped so their registered trademark from then on became ABBA…
Despite the failure of 'Ring Ring' in 1973 the band and Anderson began planning for the 1974 competition. 'Waterloo' became their entry, with its Spectoresque 'Wall of Sound' production and Glam-Rock overtones it won the Swedish heats with ease and in April 1974 it also won Eurovision. The final was held in Brighton, England and 'Waterloo' won by six votes from Italy, which is not as convincingly as revisionists might have us all believe interestingly the UK gave nil points to the song.
Immediately released as a single in the United States, the song peaked at No.6 on the Billboard Hot 100 chart. However, in the UK and in many countries 'Waterloo' went to No.1 on the singles chart and they followed this success around the world with the Waterloo album, but just like in the UK, in America it failed to have much impact, making No.145 on the chart. With the relative failure of the single 'Ring Ring', issued as a follow-up in the UK, there was the fear that Abba may just be another Eurovision flash in the pan; especially as In late 1974, 'So Long' was released as a single in the UK and failed to even chart.
In the summer of 1975 Abba released 'I Do, I Do, I Do, I Do, I Do', which again received little airplay and staggered to No. 38. Later in 1975, it was included in their self titled album, ABBA, as was their next single, the brilliant, 'SOS' that made No.6 on the UK singles chart later, The Who's Pete Townsend declared this to be his favourite pop song. Any notion of a Eurovision one-hit wonder was dispelled with the release of 'Mamma Mia' that made the top in Germany, Australia and the UK. In the United States, 'SOS' peaked at No. 15 on the Billboard Hot 100 chart, while also picking up the BMI Award as one of the most played songs on American radio in 1975.
Despite all this, the ABBA album generated three American hits, but only peaked at No.174 on the Billboard 200 album chart. In other parts of the world, notably Australia, Abba could do no wrong and topped the singles and album chart simultaneously.
In March 1976, the band's first Greatest Hits album came out, despite having had only six Top 40 hits in the UK and the United States. Despite this, it became their first No.1 album in the UK and it included 'Fernando' who became their second No.1 in succession in Britain and in well over a dozen other countries around the world; it made No.13 on the Billboard chart.
Seventh months after the release of the Greatest Hits album the band's next studio album hit the shops. Arrival was another benchmark record in that it showed an increasing sophistication in both songwriting and production. It includes the hits, 'Money, Money, Money', which only made No.3 in the UK, most people would swear it was a No.1, 'Knowing Me, Knowing You', a song covered live by Elvis Costello, and the sensational, 'Dancing Queen', undoubtedly among the ten greatest pop singles ever. Just how good? U2 covered it! 'Dancing Queen' also became their only No.1 on the Billboard Hot 100. Another fan of the band was Mike Oldfield who covered the title song of Arrival.
By January 1977 Abba were superstars. They also embarked on a huge tour, demand everywhere was massive and they could have filled London's Royal Albert Hall 580 times, such was the level of postal ticket requests. One of the Royal Albert Hall concerts was filmed as a reference for the filming of the Australian tour that became ABBA: The Movie.
In December 1977, they released the follow-up to Arrival, the ambitious fifth album ABBA: The Album. It was released to coincide with the debut of ABBA: The Movie and while it made No.1 in the UK and many countries it was not quite as successful as its predecessor. It had two No.1 singles, 'The Name of the Game' and 'Take a Chance on Me'; the album also includes the brilliant, 'Thank You for the Music', which remains one of the best-loved recordings. Another stand out was the album opener, 'Eagle', that lifted their songwriting and production skills to yet greater heights.
By 1978, at the very peak of their fame, ABBA converted a Stockholm cinema into the Polar Music Studio, a state-of-the-art facility. The studio was later used by other bands, including, Genesis for their Duke album. They also recorded their next single, 'Summer Night City' at Polar.
In January 1979, they performed 'Chiquitita' at the Music for UNICEF Concert held at the United Nations General Assembly to celebrate the Year of the Child. ABBA donated the copyright of this worldwide hit to the UNICEF, which were considerable after it reached No.1 in ten countries. It was also in January that Bjorn and Agnetha announced they were to divorce, which caused a lot of press speculation as to the group's future.
To escape the media frenzy Bjorn and Benny decamped to Compass Point Studios in Nassau, Bahamas, a favourite studio of The Rolling Stones among others, to begin writing and recording Abba's next album, Voulez-Vous, that was released in April 1979. The title track of which was recorded at Criteria Studios in Miami, Florida, became another smash hit around the world coupled with 'Angel Eyes'. Aside from the title song, 'Chiquitita' and 'Summer Night City', the album includes, 'Does Your Mother Know', the beautiful, 'I Have a Dream' and the brilliant, 'Gimme! Gimme! Gimme! (A Man After Midnight)'. The album's success was helped by another massive world tour, including six sold-out nights at London's Wembley Arena.
In March 1980, Abba toured Japan, including six shows at Tokyo's Budokan. It turned out to be their last major tour as a band. In the summer they released the single 'The Winner Takes It All' that became their 8th UK No.1 (their first since 1978). Many people assume that it was a song about Bjorn and Agnetha's divorce, both have stated separately and repeatedly that it was not and neither party felt like they won. It was later re-recorded by Benny and Bjorn, with a slightly different backing track, by French singer Mireille Mathieuâ as "Bravo Tu As Gagne", with French lyrics by Alain Boublil.
The single was included on Abba's seventh album Super Trouper, which came out in November 1980. It was also the title of the second single to be taken from the album, which made No.1 in the UK, becoming the group's ninth and final UK chart-topper. The follow-up was, 'Lay All Your Love on Me', which made No.7 on the UK chart. Soon after the album's release Benny and Frida announced that they too were seeking a divorce.
At the time Benny and Bjorn were busy working on their next, and what was to be their final studio album, The Visitors. ABBA's eighth studio album was a far more mature album than any that had gone before and is more of a cohesive piece of work than some of their other records; it's one real hit single, the haunting 'One of Us', was also ABBA's final Top 10 hit in the UK. The fittingly entitled, 'When All Is Said and Done', was released as a single in North America and became ABBA's final Top 40 hit in the US.
In the spring of 1982, Benny and Bjorn had started work on more material in May and June the four of them recorded three songs but the band was unhappy with the result and so they took off for the summer planning to return to the studio later. The result was a double A-side, 'The Day Before You Came'/'Cassandra' and 'Under Attack'/'You Owe Me One', both of which are included on More Abba Gold, that followed Abba Gold in 1992, an album that topped the charts around the globe. And that was it, their collective career as a band was over. Pop has rarely seen anything like it. A band that crossed continents and was popular just about everywhere – rather like The Beatles.
After the band stopped working together, they never have officially split up, Benny Andersson and Bjorn Ulvaeus continued writing together as well as performing; among their greatest successes together was the stage musical, Chess, which they wrote along with lyricist Tim Rice, they also worked together on the stage musical and subsequent movie, Mamma Mia. Frida and Agnetha pursued successful solo careers, including Agnetha's 2013 solo album, A.
In May 2013 the first permanent museum dedicated to Abba opened its doors; it's a further manifestation of their legacy. Located in Stockholm, and backed by former member Bjorn Ulvaeus, the museum features the band's amazing stage costumes, instruments and other memorabilia. Some of the exhibits had formed part of theAbbaworldexhibition that toured Europe and Australia between 2009 and 2011, including being shown at London's Earl's Court. The museum features a 1970s disco dance floor allowing visitors to show off their best moves, and the chance to audition to be the "fifth" member of the band.