Frida Lyngstad
Both before her career with Abba and after the band stopped working together, Frida recorded some great albums that are well worth seeking out.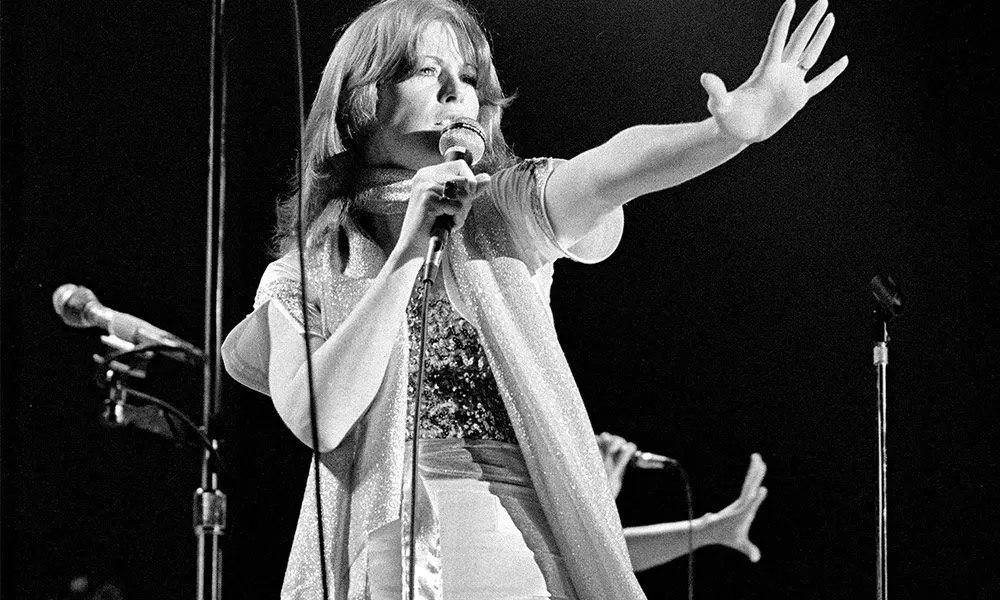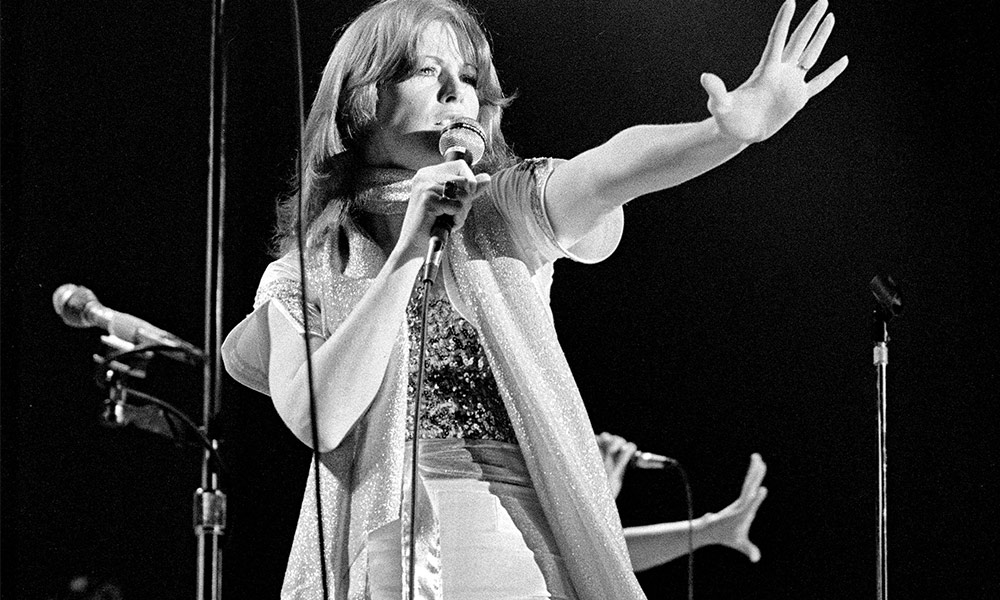 As one half of the beautiful vocal sound of Abba, Frida became a superstar around the world. Both before her career with Abba and after the band stopped working together, Frida recorded some great albums that are well worth seeking out. In her early career she covered both David Bowie and The Beach Boys (check out the compilation Frida) before later recording a hugely successful album, Something's Going On with Phil Collins and very much did her own thing musically when she had the freedom to choose her own material.
Frida was born Anni-Frid Synni Lyngstad in a small village near Narvik, in northern Norway, to a young Norwegian girl and a German soldier; her father returned to Germany when Germany left Norway towards the end of the war. Fearing reprisals against Frida's mother her grandmother took two-year-old Frida to Sweden, where she was joined shortly afterwards by her mother; tragically aged twenty-one her mother died of kidney failure, leaving Frida to be raised by her grandmother.
It was her grandmother who encouraged Frida's love of music and by the time she was 13, she joined a dance band. With the Evald Eks Orchestra, Frida performed each weekend and she sang standards like, 'All of Me' and 'Night and Day'. Two years later she joined a 15-piece big band, whose repertoire included Duke Ellington and Count Basie before forming her own band, the Anni-Frid Four when she was nineteen. Three years later she won a Swedish TV talent competition that secured her a recording contract with EMI Sweden. A week later Frida recorded her first single for EMI Sweden, this and the other early songs she recorded in Sweden are included in the compilation Frida 1967-1972.
On 29 January 1968, she performed her first single on Swedish TV, and briefly met Agnetha Fältskog, who also performed her first single in the same programme. The following year she entered the Swedish heats for the Eurovision Song Contest, finishing fourth, and backstage she met Benny Andersson, a fellow contestant. Shortly after they began seeing one another regularly and became a couple.
Frida's first album was produced by Benny and released in 1971 and she secured her first Swedish No.1 hit with 'Min Egen Stad' ('My Own Town'), with backing vocals by Benny, Björn and Agnetha; it's included in the compilation Frida 1967-1972. In 1972, she moved to the Polar Music label and recorded 'Man vill ju leva lite dessemellan' ('One wants to live a little in-between'), which became her second Swedish, No. 1.
Her next solo album in Swedish, was Frida ensam (Frida Alone), some of the tracks, including her cover of David Bowie's 'Life on Mars' and The Beach Boys, 'Wouldn't It Be Nice' in Swedish are on the compilation Frida that was largely produced by Benny, but by this time Frida was fully involved with Abba. Frida's album includes her Swedish version of 'Fernando', and it was made while Abba was recording Waterloo and competing in Eurovision. From this point on Frida devoted herself to all things Abba and in so doing became a superstar around the world.
In 1982, Frida recorded and released her first post-Abba solo album. This was also her first solo album in English. The Phil Collins-produced album, Something's Going On, became a big success worldwide and some tracks, including, 'I Know There's Something Going On', which topped the charts in Switzerland, Belgium, and France, as well as No.13 in March 1983 on the Billboard Hot 100 are also on the compilation, Frida.
In 1983, Frida began work on her next album, the experimental Shine recorded at Studios De La Grande Armée in Paris, France that was produced by Steve Lillywhite, known for his work with artists like Peter Gabriel, U2, and The Rolling Stones. Lillywhite gave Frida an edgy sound, way removed from what she was known for with Abba. It is well worth checking out as it is one that may have gone under the radar.
After this Frida's singing career was placed into semi-retirement. She did the odd project close to her heart but hers was very much a life lived in privacy, except for her charitable work concerning the environment. On 26 August 1992, Frida married Prince Reuss, but it was a life marred by great tragedy.  The prince died of lymphoma in 1999; a year earlier Frida's daughter, Ann Lise-Lotte Casper (born Fredriksson when Frida was married to her first husband), died in a car accident in New York state.
In 1996 Frida released Djupa andetag (Deep Breaths) and then in 2004, Frida appeared with Benny Andersson and Björn at the fifth-anniversary performance of Mamma Mia! In London. Frida had invested in the show's production but as with the movie, Mamma Mia she had no creative involvement.
Format:
UK English