U2
U2 are one of the most famous and successful rock bands of all time, with a core lineup of U2, The Edge, Larry Mullen Jr., and Adam Clayton.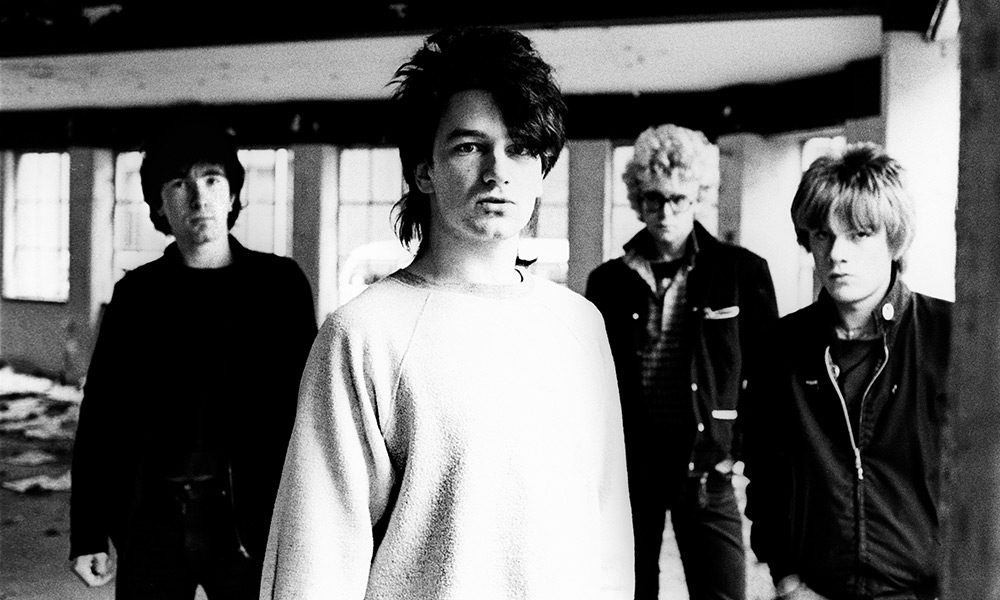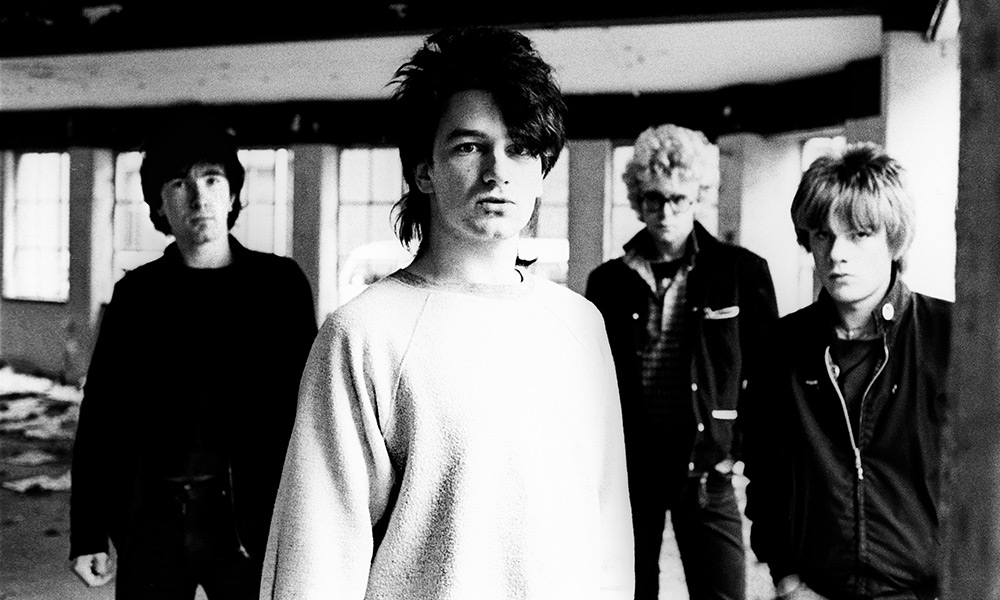 Often cited as 'the best band in the world', U2 have continued to stake their claim to that title since the release of their fifth studio album, The Joshua Tree, in 1987. Since then, they have taken their mass audience on a thrill ride of differing styles and approaches, often bringing experimentalism, strong political views and a desire for pacifism right into the heart of popular music.
For a band to be together for over 30 years in mainstream music with an unchanged line-up and the same manager is unheard of, but then challenging convention is the essence of U2's spirit. Committed to their music and each other, they have always followed their heart with their approach to making records and playing live.
U2 began in Dublin at Mount Temple Comprehensive School in September 1976 when 14-year-old drummer Larry Mullen Jr posted an advert for musicians to form a band on his school notice board. Singer Paul Hewson, guitarist Dave Evans, his older brother Dik, bassist Adam Clayton and two further friends of Mullen's, Ivan McCormick and Peter Martin, all applied. Originally called The Larry Mullen Band, their name changed to Feedback. McCormick and Martin left and the five-piece rehearsed after school, playing punk-influenced covers. By the following year, they were known as The Hype. After Dik Evans left in early 1978, the remaining foursome selected the name 'U2' from suggestions made by Clayton's friend and Radiators member Steve Averill. Around this time, too, Hewson became 'Bono' and Evans became 'The Edge'. After entering a talent contest in Limerick, they won studio time to record a demo that would be heard by CBS in Ireland. The demo was passed from influential Irish magazine Hot Press to Paul McGuinness, who had worked as a film technician and was managing a band called Spud. Agreeing to look after U2, the band released their first record, an EP entitled Three, which gave them profile in their home country.
U2 crossed over to London in December of 1979, playing the pubs and clubs. As unbilled third support to Talking Heads at the Electric Ballroom, Camden, their blast of noise was greeted with general bemusement. A second single on CBS Ireland, 'Another Day', in early 1980, led to them being signed by Chris Blackwell's fabled Island Records, where they found a supportive and nurturing label, ready to take chances with them. One of their first live reviews appeared in NME, who spotted, even at this early stage, that "U2 are sharp and subtle and cynical, slyly seductive in an uncompromising way like the Pretenders or the Au Pairs." Their live work paid off on their debut album, Boy, released in October 1980, which was raw and exciting with intelligent lyrics. Their guitar-driven power and air of mystery seemed at once to fill the void left by Joy Division.
There was no such bemusement when they supported Talking Heads again at Hammersmith Odeon the following December. This time as billed support, the concert was part of U2's European and American tour. Even in these early days, there was something deeply charismatic about Bono. As a frontman, although young, he seemed to distil elements of all the great showmen that had gone before.
Although their second album, October, from 1981, failed to maintain their initial momentum (yet still containing U2 classics such as 'Gloria' and 'Fire'), their third LP, War, released in March 1983, was a bold, bright and heartfelt statement, full of strident anthems and unmistakably commercial singles. The group's first UK No. 1 album, it opened with 'Sunday Bloody Sunday,' with its call for unity and peace in a divided Northern Ireland. Thirty years later in 2013, it was voted by the public as one of the Top 20 Songs that Changed the World in a BBC poll.
It was the resulting tour and televised concert at Red Rocks Amphitheatre, Colorado, in June 1983, that propelled the band forward globally, making them a huge hit in America. As Rolling Stone's Anthony DeCurtis states, when Red Rocks was shown in 1983, it "achieved what it set out to do – acquaint fans with the potent force of U2 on stage. It did prove to be a moment that changed rock and roll, and indeed, now every band follows the trail U2 blazed." The accompanying live album of the tour, Under A Blood Sky, underlined the success they had enjoyed with War.
The decision to enlist the production team of Brian Eno and Daniel Lanois in 1984 can be seen as a turning point in the group's career. At one fell swoop, U2 gained new credibility and experimental edge commensurate with their growing ability. The sessions for their next work, The Unforgettable Fire, were initially held at Slane Castle in Dublin, and its atmosphere courses through the album. 'Pride (In The Name Of Love)', a song written in memory of Martin Luther King, gave them one of their biggest hits to that point.
It was at Live Aid in July 1985 that the group truly came into their own. With one bound, playing two not-very-well-known-outside-the-hardcore album tracks, U2 cemented their position as global superstars. Starting off with 'Sunday Bloody Sunday', the band's command of the stage, honed for the best part of a decade, burst forth. "We're an Irish band," Bono said with his irresistible mixture of confidence and understatement.
Their 12-minute-plus version of The Unforgettable Fire album track, 'Bad', was the longest track played at Live Aid. It's a difficult song and certainly not what would conventionally be deemed a pop classic. The intensity of a tiptoeing Bono flanked by The Edge, Clayton and Mullen was unlike anything that had been seen before that day. And the sheer audacity of Bono to play with the format and go outside of the home and stadium audience's comfort zone was remarkable. Bono incorporated other artists' lyrics into 'Bad' ('Satellite Of Love', 'Ruby Tuesday', 'Sympathy For The Devil' and 'Walk On The Wild Side') and then left the stage altogether – without a microphone -to dance with the audience. By destroying the fourth wall and flirting with, though amazingly, never tumbling into self-indulgence and parody, he gave people something to talk about as opposed to simply filling 20 minutes with the band's biggest hits to that point. As Bono grabbed a towel as he left the stage, like a prize-fighter, all he could do was mop his brow to recover from this unmitigated success. The partially live mini-album, Wide Awake In America, followed this triumph.
And as the world was now fully engaged, U2 returned with an album in March 1987 that sealed their reputation. The Joshua Tree explored American mythology, mixing it with heartfelt love songs and lyrics that conflated the political and the personal. It contained two US No. 1 singles, 'With Or Without You' and 'I Still Haven't Found What I'm Looking For'. The album sold over 25 million copies worldwide and won the coveted Album of the Year award at the Grammys in 1988. Their embracing of America was at its most explicit on Rattle And Hum, the soundtrack to their 1988 Phil Joanou-directed documentary film. Partially recorded at Sun Studios in Memphis, commonly seen as the birthplace of rock and roll, and cut sides with venerated blues legend B.B. King, it was an enormous love letter to the country.
If The Joshua Tree made their reputation, Achtung Baby, recorded in Berlin and released in late 1991, was possibly the greatest example of a band thumbing their nose at themselves, changing direction, yet keeping all the hallmarks that had made them famous. This was no career suicide; in many eyes, it was the making of them, including such career standards as 'One' and 'Even Better Than The Real Thing'.
Taking their experimentation one step further, Zooropa was an almost rushed album made in the white heat of their multi-media globetrotting phenomenon, the Zoo TV tour. The album reflected their then-current mores, dance music, David Bowie and electronica. In late 1995, they put out Original Soundtracks 1 under the name Passengers, which took their avant-garde dalliances to their outer limits.
For the first time in over a decade, their Pop album, released in 1997, didn't feel that groundbreaking or revolutionary. If any other group had released an album of such super-competent, hook-rich pop, it would have been lauded. The Pop Mart tour saw U2 going one better than the Zoo TV tour, emerging at one point during the performance out of a mirrorball shaped like a lemon. It was a long way from Bono, in 1981, telling the NME, "I distrust anything that's obvious, like someone saying, 'Let's be original'. So they hang bananas out of their ears or start using a xylophone. There are a million bands being original and playing concerts in caves. I think that's great, but change can come from something far more subtle." The Pop Mart tour was anything but subtle, but it demonstrated, apart from their showmanship and strong social conscience, that they still had the ability to laugh whole-heartedly at themselves. In response to huge public demand, U2 actually looked back for once with their first-ever hits collection in 1998, The Best Of 1980-1990.
They quipped that they were "re-applying for the job of the best band in the world" with the release of their 2000 album, All That You Can't Leave Behind. The lead single, 'Beautiful Day' was quintessential U2. Simple and direct, all effects and conceits kept to a minimum. It reconnected them with their audience in an instant.
After another greatest hits collection, The Best Of 1990-2000, in 2002, How To Dismantle An Atomic Bomb, released in November 2004, continued their renaissance. 'Vertigo' embraced every dirty o'clock reference from The Rolling Stones to the Clash to the Hives. Snarling, exciting and vital, it was a perfect return to form. After their enormous, worldwide Vertigo tour, they took more time to look back; their first cross-career hits collection, U2 18 Singles, was released in December 2006, and The Joshua Tree had an enormous 20th Anniversary celebration the following year. The unreleased live concert, Live From Paris recorded on July 4, 1987, was included in the box set.
Recorded initially in sessions in Fez, Morocco, No Line On The Horizon was an ambitious melting pot of all the group's references to date. Working again with Eno and Lanois, it blasted out with the nod and wink of its lead single, 'Get On Your Boots', but the real meat of the matter was in the incredible 'Unknown Caller', which became the centrepiece of the tour to support the album. Although No Line On The Horizon went to No. 1 in a remarkable 30 countries, its success was somewhat overshadowed by the phenomenal accompanying concerts. The U2 360° tour ran from 2009 to 2011, grossing in the region of £473 million, which, according to some sources, was the highest-grossing concert tour in history.
The epic Songs Of Innocence was released in autumn 2014 with Danger Mouse production and 11 newly minted classics, including  "The Miracle (Of Joey Ramone)", the singer who'd had such a huge influence on Bono and the boys. "Every Breaking Wave" and "Song For Someone" are other highlights from a disc that topped the US Top Alternative and Top Tastemaker Charts with platinum sales across the globe.
The Innocence + Experience Tour opened in Vancouver in May 2015 before traversing North America and ending in Europe seven months later. During the run they were joined by various guests: Lady Gaga, Paul Simon, Jimmy Fallon and Bruce Springsteen, with the close-out performance in Paris finding Eagles Of Death Metal on stage with U2, returning to the city for the first time since the Bataclan attacks of November 2015. A keepsake, Innocence + Experience: Live In Paris was released in June 2016, while different deluxe editions featuring bonus material were made available for the main album, including "Acoustic Sessions" and "The Crystal Ballroom".
At the end of 2016, U2 announced plans for 2017, hinting that Songs Of Experience will emerge and that special concerts to celebrate the 30th anniversary of The Joshua Tree were possibly in the world. And great news: the game is on! Says Bono: "Recently I listened to The Joshua Tree for the first time in nearly 30 years. It's quite an opera. A lot of emotions which feel strangely current: love, loss, broken dreams, seeking oblivion, polarisation. I've sung some songs from these songs a lot… but never all of them. I'm up for it, if our audience is as excited as we are, it's gonna be a great night."
Dates confirmed on the summer European leg include Twickenham Stadium, Berlin, Olympic Stadium, Croke Park, Dublin and five others in France, Belgium, Spain, Italy and The Netherlands. The support act in Europe is Noel Gallagher's High Flying Birds. Gallagher tweeted, "It will be both a pleasure and an honour to play my part in what still remains the greatest show on earth."
U2 are one of the greatest enigmas right there at the heart of pop music. Inspiring millions with their music, showmanship and strong social conscience, there are few bands who remain so exhilarating, vital and relevant as U2.
Max Bell
Format:
UK English